2018: The Year in Arts at Duke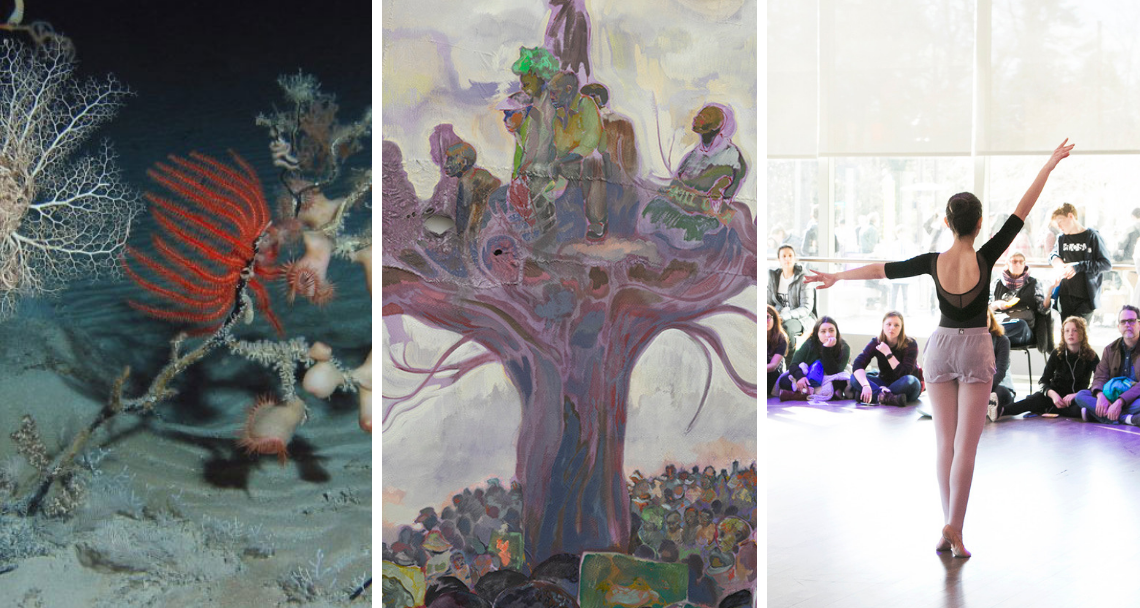 The arts renaissance at Duke received another boost from the opening of the Rubenstein Arts Center in January, but there was already plenty of vibrancy in the arts scene across the campus. The Nasher Museum showcased new works of art from its permanent collection that reinforced the museum's reputation as a risk-taking institution open to artists who previously were on the margins of the museum world. Other initiatives provided a rare look at the connection between science and art. Here are some of the best arts stories of 2018:
All That Jazz
It was a fabulous meeting of the old and the new. The 81-year old student theater group Hoof 'n' Horn inaugurated the new theater space in the Rubenstein Arts Center with a high-energy performance of "Chicago." Read More.
Dance, Dance, Dance

A new three-year partnership between the American Ballet Theatre and Duke University will reinforce the university's reputation as a home to world-class dance. Read More.
Training the Next Generation of Arts Leaders
A Duke Arts course connected students with art community leaders to ask the question: "What should the nation's cultural center be doing?" Read More.
Portrait of a Scientist as a Photographer
As a young man, Sönke Johnsen was an avid photographer who drew and painted, danced like crazy, and did some writing and set design on the side. Then he found that his true artistic calling—biology. Read More.
Young, Brash and Risk-Taking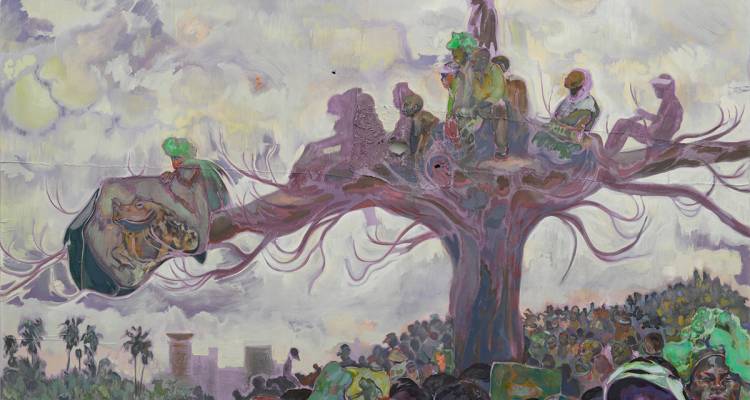 In its 13 years, the Nasher Museum has a legacy of taking risks on new artists who were working at the margins of the arts world. An exhibit of new works in the permanent collection shows why that collection has brought attention both to those artists and the Nasher Museum itself. Read More.
The American Dance Festival Gets Comfortable in the Ruby
ADF dancers said it was a "quantum leap" for them. With the opening of the Rubenstein Arts Center, the famed international festival this year left behind their former gym spaces and found a new venue for classes and performances that brought energy and excitement. Read More.
In One Exhibit, the Creativity of Art and Science
Art and science are often thought of in separate intellectual corners, but an exhibit at the Rubenstein Arts Center brought the message that they aren't so different after all. Read More.
'Nutcracker' Returns to Duke
Once a campus tradition, "The Nutcracker" hadn't been performed at Duke for nearly two decades. A student dance group brought it back this December, and the reaction was overwhelming. Read More.