Doors Open, 3,000 Come to Catch a Look at 'The Ruby'
Arts center opening underlines growing presence of arts on campus
As waves of visitors streamed through the door and shouldered their way down the jam-packed hallways of the new Rubenstein Arts Center, Scott Lindroth smiled as he reminisced about a long road traveled.
It had been a difficult slog to the day when this eye-catching, 70,000-square-foot new headquarters for the arts at Duke celebrated its public opening. More than 3,000 visitors dropped in to see the Ruby Saturday, a number more than twice what organizers expected.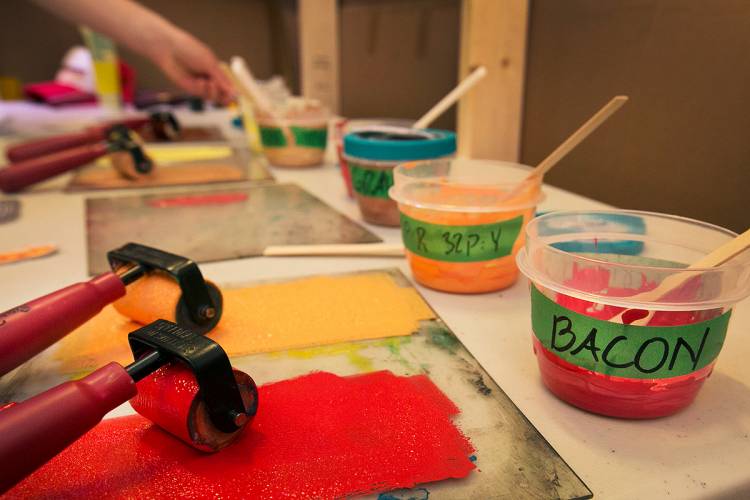 "I'm beyond thrilled," said Lindroth, who as vice provost for the arts has been one driving force behind this project for many years. "It's so exciting to see students, the community, people from all walks of life here. I hope it bodes well for this to become a destination."
Lindroth and many other campus arts supporters hope this new building on the corner of Campus Drive and Anderson Street will be a linchpin creating a new arts district. Smack in the center of campus, the arts center is adjacent to both the Nasher Museum of Art and Sarah P. Duke Gardens and serves as a bridge or sorts between Duke's east and west campuses – each of which are home to Duke performance venues and other arts entities as well.
The building now houses two academic programs – dance and Arts of the Moving Image, as well as the campus radio station, WXDU 88.7 FM.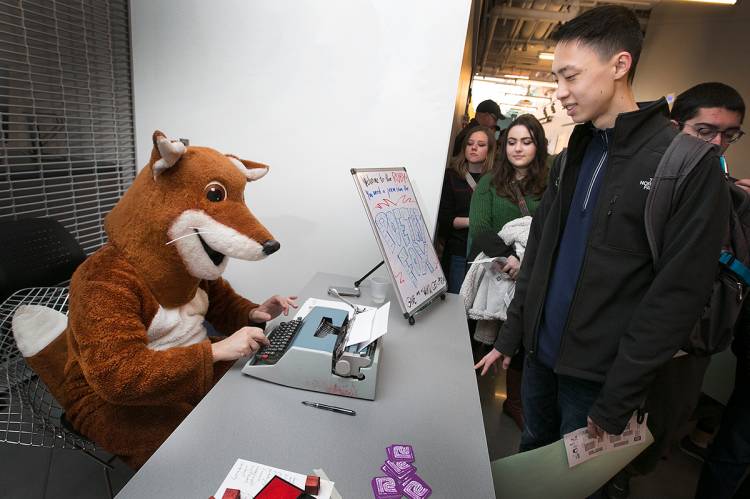 But while various types of art will be both taught and displayed at the Ruby, its chief role is as a place where art is made. It boasts flexible multipurpose studios, a makerspace, a lounge, a studio theater, a film screening theater and classrooms.
It is the latest in a series of new facilities built at Duke over the last dozen or so years that are now considered key pieces of the arts experience. The creation of the nearby Nasher museum is widely considered the launch point for the arts renaissance Duke is currently enjoying, while recent renovations to several other campus facilities – such as Page and Baldwin auditoriums, and the Duke Arts Annex – have played key roles, – as have long established, signature arts programs like the Center for Documentary Studies.
Like the Ruby itself, Cameron Oglesby is new to Duke. She's a first-year student from Virginia, but after just a few months on campus, Oglesby is deeply immersed in the campus arts culture. She loves arts of all sorts, from painting and drawing to singing, poetry and playing piano. On Saturday, she stood outside a theater during the arts center opening, urging visitors to pop into a screening of student films.
While she plans to major in environmental science, Oglesby wants the arts to be central to her undergraduate experience. And she expects to spend a lot of time at the Ruby.
"It's great to have this place," she said. "I don't want to lose my artistic creativity in college. This lets me do the arts and be involved in the arts community."