Get Help Living Smoke-Free
Pick-up tobacco cessation information around campus during The Great American Smokeout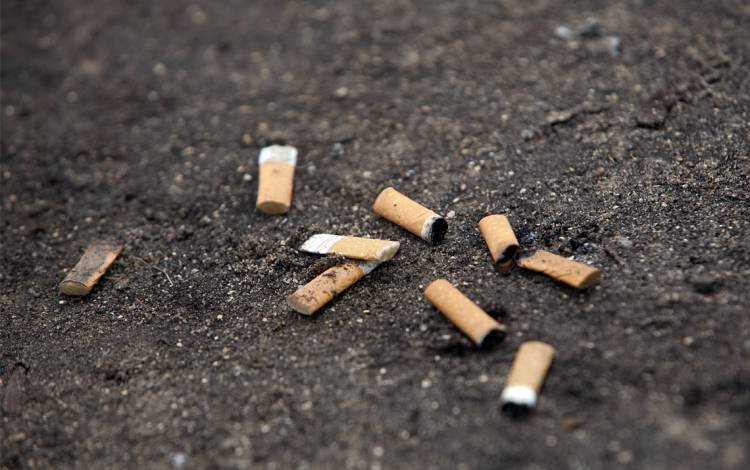 Make a plan to quit smoking in November during the Great American Smokeout, a national American Cancer Society event to help people begin a smoke-free life.
LIVE FOR LIFE, Duke's employee wellness program, will travel around the University and Health System campuses to promote Duke's tobacco cessation service and resources to employees and students from Nov. 7-15. The national Great American Smokeout is on Nov. 15.
"Many people don't realize it typically takes smokers many frustrating attempts at quitting to finally break free from their addiction once and for all," said Nick Beresic, health promotions manager for LIVE FOR LIFE. "We want the Duke community to know that the LIVE FOR LIFE program is here for you from this first attempt to the finish line."
At various locations, LIVE FOR LIFE staff will conduct health screenings, hand out tobacco cessation materials and show how smoking affects healing. The schedule is as follows:
Nov. 7 from 9:30 a.m. to 3:30 p.m. at Duke Regional Hospital Auditorium
Nov. 9 from 11 a.m. to 3 p.m. around Duke University's East and West campuses
Nov. 12 from 10 a.m. to 2:30 p.m. at Duke Raleigh Hospital's Cardinal Room
Nov. 14 from 1:30 p.m. to 4 p.m. at Patient Revenue Management Organization
Nov. 15 from 10 a.m. to 4 p.m. at Duke University Hospital's front bus stop
The Duke community can also test its knowledge on tobacco cessation for a chance to win prizes.
Tobacco use remains the single largest preventable cause of disease and premature death in the world, according to the American Cancer Society. Cigarette smoking causes about 480,000 deaths per year in the United States, according to the Centers for Disease Control and Prevention.
As part of its commitment to the Healthy Duke initiative and to creating a healthy living and working environment, Duke is adopting a new policy to become smoke-free on all property and grounds owned and leased by Duke University beginning July 1, 2020.
Have you quit smoking? Share your story as inspiration for others.