Helping Good Ideas Take Root
Apply for a Green Grant to start a campus sustainability initiative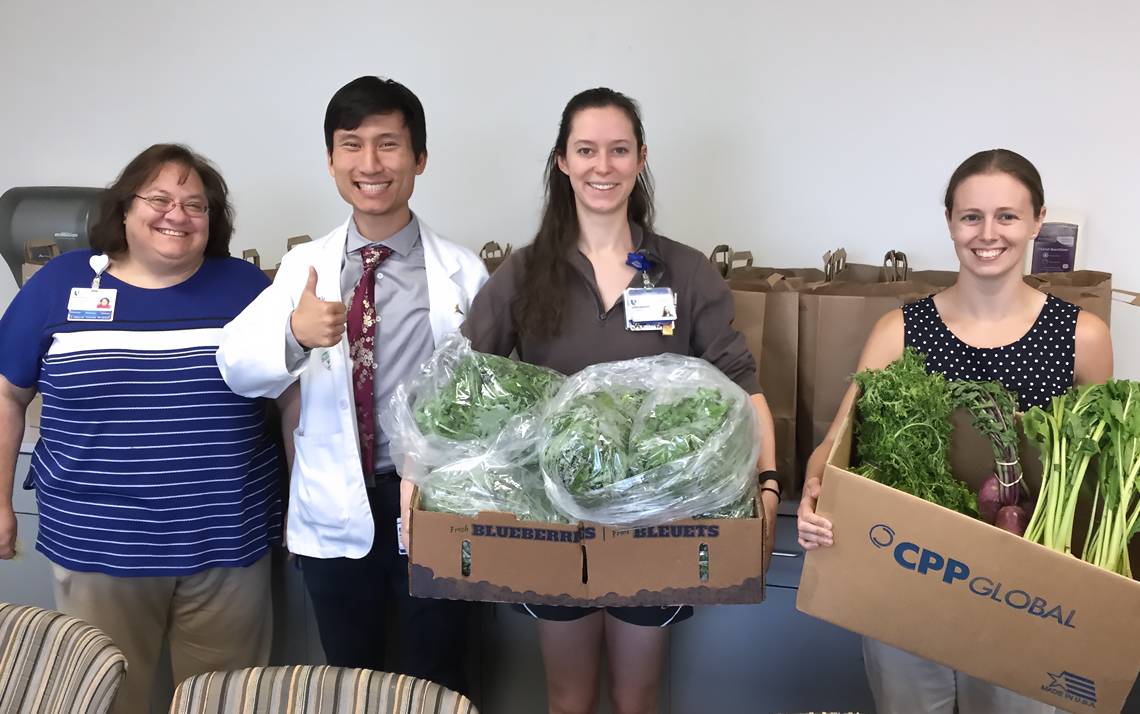 A few years ago, Julian Xie, a Duke School of Medicine student, was at Duke Campus Farm, where he met Rebecca Hoeffler, the communications coordinator for Sustainable Duke.
Xie and Hoeffler started talking about how to get the health care community more involved in food policy and environmental sustainability. After batting around potential solutions, Hoeffler suggested Sustainable Duke's Green Grant program, which she manages.
A few months later, Xie and some fellow medical students applied for a Green Grant, and with its help, their project, the Duke Outpatient Fresh Produce Program, is ready to expand.
"It's often more expensive to do things that are good for the environment and good for the health of people," Xie said. "That's why it's important that something like Green Grants exists. … If we can set things in motion, it can be huge."
Each year, Sustainable Duke awards $50,000 to fund projects that reduce the environmental impact at Duke. Since 2005, the program has helped seed 277 initiatives run by staff, faculty and students at the university and health system.
Recent Green Grants helped fund a pop-up bicycle shop that encouraged greener commuting, waste reduction at campus events and stickers to remind people to turn off lights, conserve water and use less paper.
"If we as individuals can collectively cause global problems, then we as individuals can collectively solve them," Hoeffler said. "We're giving people the understanding that they have the power to create change, as an individual or a department."
Root Causes, the group of medical students who run the Duke Outpatient Fresh Produce Program and engage in other food system advocacy activities, received a $3,780 Green Grant for their program. Each month, the project gives food-insecure patients produce such as sweet potatoes, collards, and apples, as well as rice and beans. The food – which is donated or purchased from local distributors – comes from North Carolina farms.
Christelle Tan, a medical student and coordinator of the Duke Outpatient Fresh Produce Program, said one patient told her that, with the help of healthy food she received, the patient lost 20 pounds and saw scores related to her diabetes improve.
"Hearing stories like that, I think patients do believe they're getting some benefit from participating in our program," Tan said.
With the Green Grant, the project is expanding by adding cooking demonstrations, providing reusable tote bags and creating a more robust communication system to stay in contact with patients.
"It helps us be a lot more thorough in the way we're serving our patients," Tan said. "It's helping us be a lot more thoughtful in helping us provide a well-rounded approach."