Tap into Wellness this Spring
Employee health programs help staff and faculty put focus on wellbeing
LIVE FOR LIFE, Duke's employee wellness program, has plenty of programs to keep you healthy throughout the year. Here's how you can participate in the coming months.
Duke Fitness Club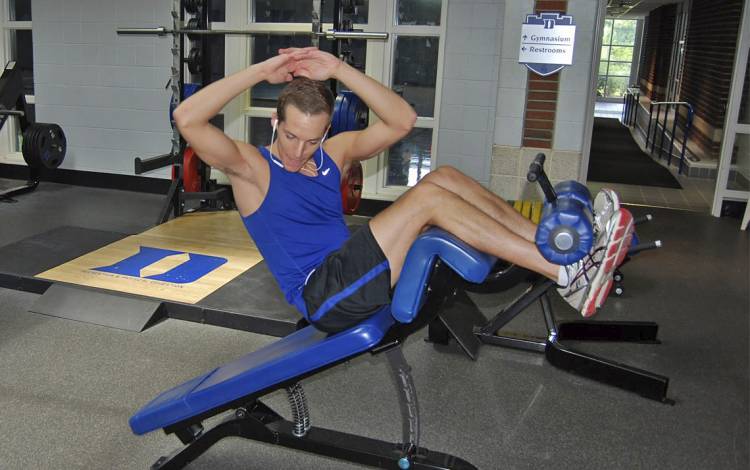 Rob Harrison calls the group of people he finds at Wilson Gym every day at 5:30 a.m. the "Early Morning Club."
"It's the most accessible gym at the hours I need to go," said Harrison, assistant professor of medicine. "Exercising three or four times a week keeps my energy levels and attitude up."
Harrison joined the campus gym through LIVE FOR LIFE's Duke Fitness Club, which provides discounted memberships to 15 recreation facilities across central North Carolina.
Learn more: hr.duke.edu/fitness
Duke Run/Walk Club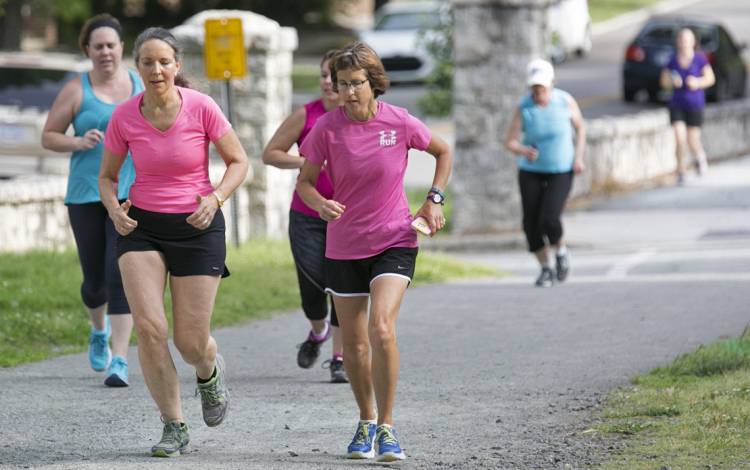 Teresa Jenkins is known for her fast pace and bright Duke shirt. Having worked at Duke for more than 40 years, Jenkins is a fixture at the East Campus wall, where she walks twice a week when the Duke Run/Walk Club is in season.
"It's a stress reliever. It helps me decompress," said Jenkins, an administrative assistant in the Duke University School of Nursing. "If I go home after work, I'm not going to get back up and go for a walk."
The 12-week club begins March 12 and meets at 5:30 p.m. on Mondays and Wednesdays at East and West campuses and 11:30 a.m. on Thursdays at Duke Raleigh Hospital. The free program welcomes beginner, intermediate and advanced walkers and runners. The spring session begins March 12.
More info: hr.duke.edu/runwalk
Duke Farmers Market

Eric Lipp thinks about his family every Friday during the spring when he walks by produce at Duke Farmers Market. He buys strawberries to make jam with his two daughters.
"My family has built a lot of traditions from the food we've bought at the farmers market," said Lipp, a senior clinical research coordinator for The Preston Robert Tisch Brain Tumor Center.
The Duke Farmers Market will run 11 a.m. to 2 p.m. every Friday from April 27 to Sept. 28 on the Duke Medicine Pavilion Greenway.
"It's a really great program because it makes it easier for Duke employees to get to a farmers market," Lipp said.
Learn more: hr.duke.edu/farmersmarket
Your Weigh...Together
Having suffered joint pain in her knees in 2017, Valerie Riddick set a goal to drop 10 pounds in the last 10 weeks of the year. For support and accountability, she enrolled in Your Weigh…Together, a 10-week program that provides group and individualized weight loss support by focusing on nutrition, exercise and behavior change.
"There's something about knowing you've got somebody invested on the journey with you," said Riddick, administrator manager for Duke Health Development. "At the beginning of every class we talked about if you met your goals and, if you didn't, why not."
Your Weigh…Together begins May 9. Participants pay $75, which is fully refunded upon program completion (attendance at eight or more classes).
More info: hr.duke.edu/yourweigh