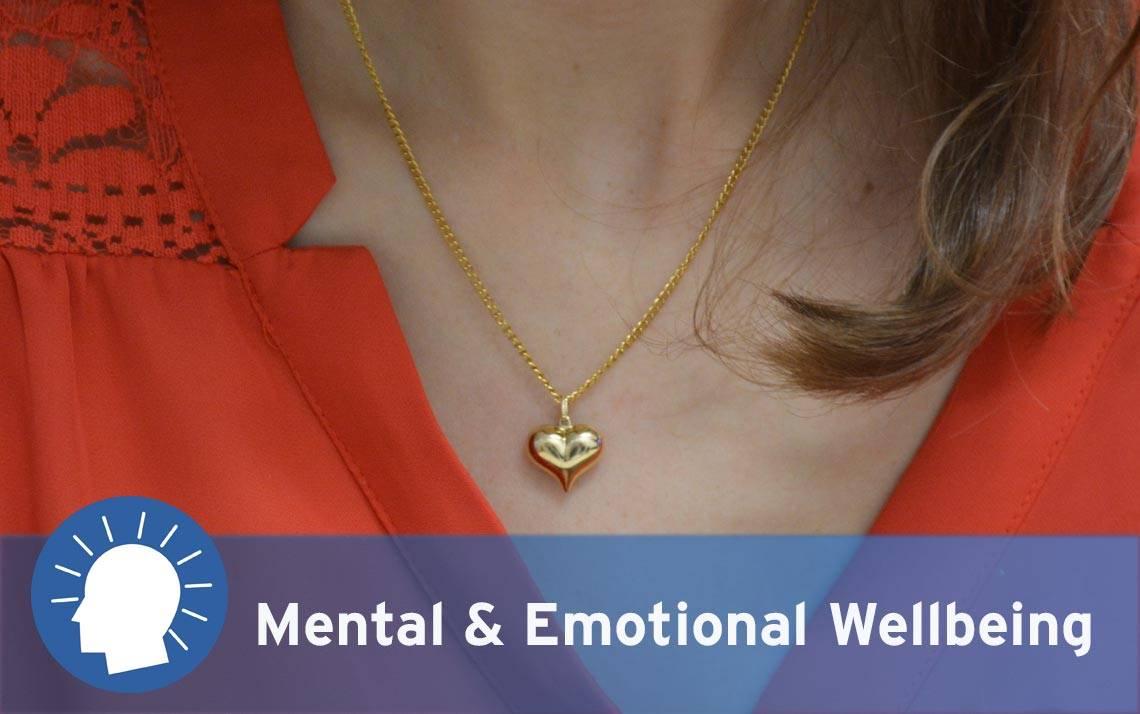 Looking at the scenic photo of Sarah Hicks off in the distance paddling a kayak, you would never know she is recovering from anorexia nervosa.
"I'm very proud to have the strength now to go out and kayak," she said. "I wouldn't have done that before. I would have kayaked because I felt like I needed to lose weight. It wouldn't have been enjoyable. But I was able to go out in the kayak and take in my surroundings and enjoy the spiritual and emotional aspects. It's important to appreciate those moments."

Hicks, a 23-year-old nursing student at UNC-Wilmington who worked as intern at the Duke Cancer Center this summer, submitted the photo during the Healthy Duke photo contest in May. The contest encouraged faculty, staff, and students to send in photos and describe how it represented why their health was important to them. Six months earlier she had been discharged from eating disorder treatment.
"Health and wellbeing have taken on a new meaning for me over the past year," she wrote with her entry. "I have learned that it is not about a number on the scale or how our physical appearance compares to others. It is about taking care of our bodies, hearts, and minds to the best of our abilities. It is not being afraid to ask for help."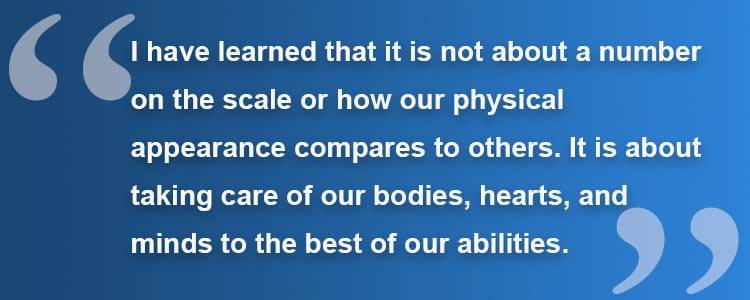 Hicks said her eating disorder started in middle school. Controlling her eating became a way to create order out of what felt like a very chaotic period in her life.
"I started getting thinner and people were concerned about me, but I mistook that concern for people wanting to be my friend. But on the inside, it still kind of makes you feel good because people are coming to you with attention."
After seeing a nutritionist at the age of 14, she was able to eat more normally, for a while. Hicks' weight fluctuated through high school and college. But once away from home things began to get more stressful. Before long, her life began to feel out of control again.
"Too many things were out of control, so I thought, I can control my eating," Hicks said.
Her parents noticed her weight loss and suggested she visit a nutritionist again.
"I was really reluctant at first," she said. "I think people with eating problems never think things are really bad enough to need help."
Hicks was referred to a residential treatment facility for about a month, where she said she learned a great deal about her body, food, and coping mechanisms for her eating disorder. But they didn't force her to eat, so eventually, Hicks was admitted to an inpatient program, where she gained the weight she needed to be healthy.
"They tell us in treatment that you have to choose recovery every day," she said. "The thing that really gets me through is that life is too short. It's just really too short to live like this."
Hicks completed her internship at the Duke Cancer Center in August and returned home to complete her last year of nursing school at the UNC-Wilmington. But her experience this summer has given her further resolve in her road to recovery.
"I'm not sure of the exact quote for this, but it's something to the effect of, 'You must fill your own cup before you pour out to others'," she said. "That's the sum of my recovery because I really felt I needed to nourish my own body so that I was able to help people as a nurse. I can't be as effective as a nurse if I don't feel 100 percent myself."
See other Healthy Duke stories.
Attending a Week of Wellness activity? Please share your pictures and wellness insights on Twitter, Facebook and Instagram using #HealthyDuke. Or send your picture to working@duke.edu.