From Beaches to a Balloon Fest, Employees Share #DukeTimeOff Pics
At least 60 pictures are shared in first week of campaign
Cute dogs, delicious sushi, and adventures big and small.
At least 60 pictures were shared through last Friday in the first round of the #DukeTimeOff campaign that highlights the hobbies, excitement, and summer adventures of staff and faculty. The campaign continues to Aug. 11, 2017. To be eligible for prizes such as a stay at the JB Duke Hotel, photos must be taken between May 26, 2017 and Aug. 11, 2017 and shared by current employees.
Here are some sights so far.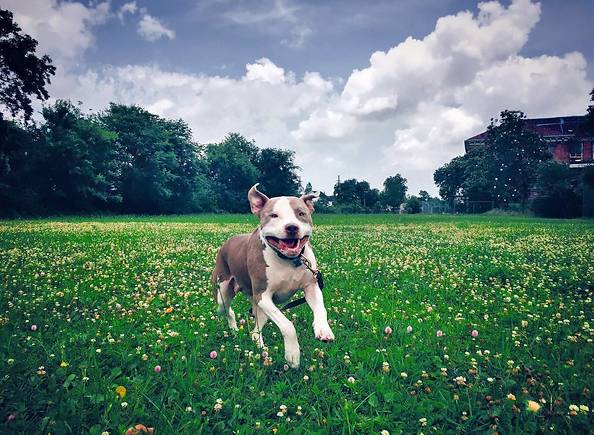 Audra Ang, a senior public relations specialist, shared the above picture. She wrote, "new orleans, LA | this is izzy, an 80-pound pit bull rescued in NOLA. she loves cuddling, tummy rubs, long walks by the mississippi river and crawfish. when she takes a flying leap into bed to say hi, she may or may not land on your stomach. #oooof."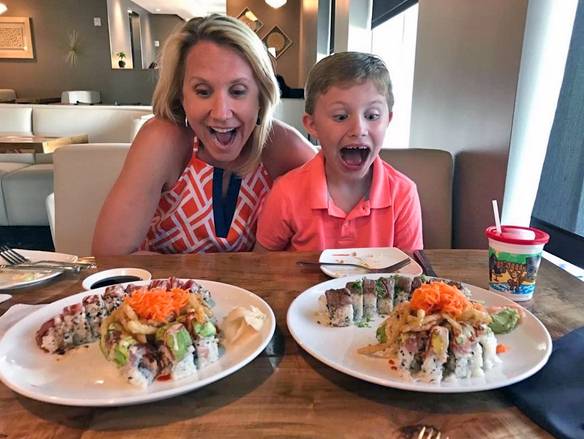 Denise Done, assistant director of student and alumni engagement at the Fuqua School of Business, enjoyed a kick off to summer with her son at Eighty 8 Asian Bistro in Cary. "It was the first time my son, Jackson, ate his own roll," she said. "We both LOVE the spicy tuna! It was a specialty roll called 'Junk in the Trunk.' "
"Don't have to be in the ocean to surf! This was a little break from grant writing to refresh and get motivated. #duketimeoff #profshavefuntoo..." said Gregory Samanez-Larkin, assistant professor in the Department of Psychology and Neuroscience and core faculty in the Center for Cognitive Neuroscience. He took a morning off from research in Miami to get in the water.
Chekeitha Ratliff, an appointment coordinator for the Duke Primary Care Call Center, made a new friend in the Dominican Republic.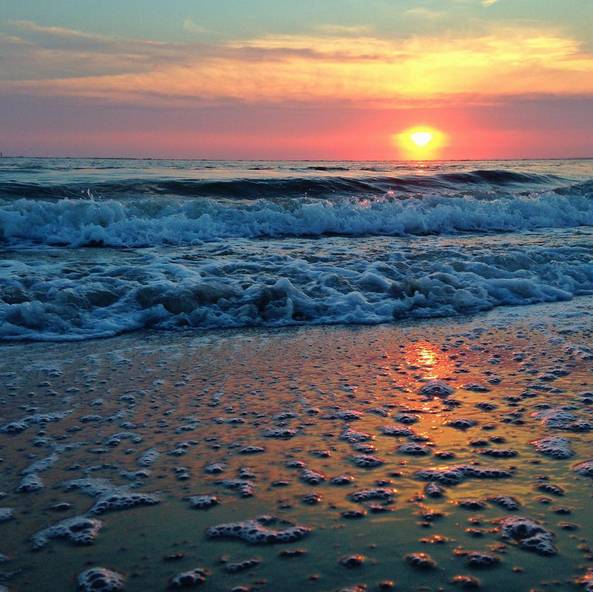 Michael Palko, an Informatics educator in Patient Care Technology Education, shared several pictures from his time off over Memorial Day weekend on the Outer Banks. With this image, he provided the following quote by Isak Dinesen: "The cure for anything is salt water — sweat, tears, or the sea." Palko also suggests, "always get up early on one day of your #duketimeoff."
Lindsey Fleetwood, left, a horticulturist at Sarah P. Duke Gardens, in Chicago. She wrote, "Day one. Adventures with @josie6081 and @mattyluks ..." Matt Luks-Jurutka is an assistant horticulturist at Duke Gardens.
Jacqueline Rimmler, a clinical research analyst in the Office of Research Support, submitted the above picture. She wrote, "never a bad day for a trail ride. #duketimeoff #gingerpony #ottb #ncsummer."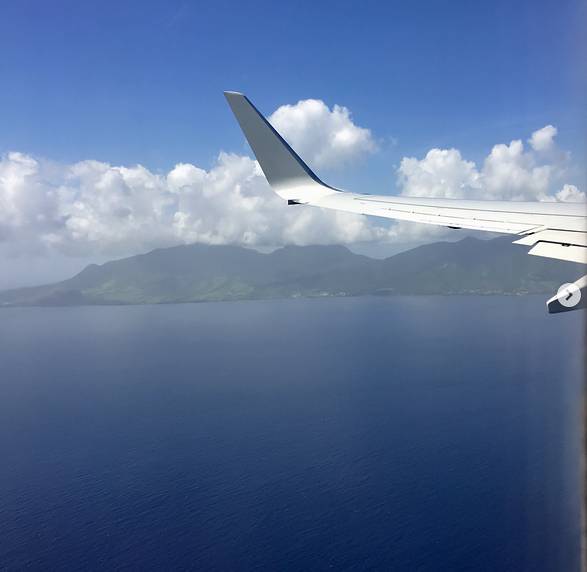 Lindsay Gordon-Faranda, public relations specialist for Duke Children's Development, shared several pictures from her adventures, including this above image. "... Spending the week elsewhere. #yay #vacation #stkittsnevis #duketimeoff."
Ways to send your #DukeTimeOff pictures:
Share your picture using the #DukeTimeOff hashtag on Twitter or Instagram and note what you're doing and why time away from work is important. Be sure to mention @WorkingatDuke in your Tweet.
Post a photo and caption on Working@Duke's Facebook page [facebook.com/workingatduke].
Upload a picture here.