Share Your #DukeTimeOff Photos
Prizes include overnight stay at JB Duke Hotel, dinner for two at Washington Duke Inn
From May 26 through mid-August, Working@Duke invites staff and faculty to share photos as part the #DukeTimeOff campaign to highlight the hobbies, excitement, and big and small summer adventures of employees.
During the contest, the Working@Duke Editorial Team will award prizes such as Duke-themed beach chairs and towels from Duke University Stores. Grand prizes awarded at the end of the campaign include:
An overnight stay with breakfast for two at the JB Duke Hotel
Dinner for two at the Washington Duke Inn's Fairview Dining Room
Ways to send your pictures:
Share your picture using the #DukeTimeOff hashtag on Twitter or Instagram and note what you're doing with your time away from work. Be sure to mention @WorkingatDuke in your Twitter post.
Post a photo and caption on Working@Duke's Facebook page [facebook.com/workingatduke].
Upload a picture here.
To be eligible for prizes, photos must be taken between May 26, 2017 and Aug. 11, 2017 and shared by current University and Health System staff and faculty.
Matthew Turrentine, manager of support services for Duke Health Access Services, shared a picture last year during missionary work in Kenya. Last year, Duke employees shared about 230 photos.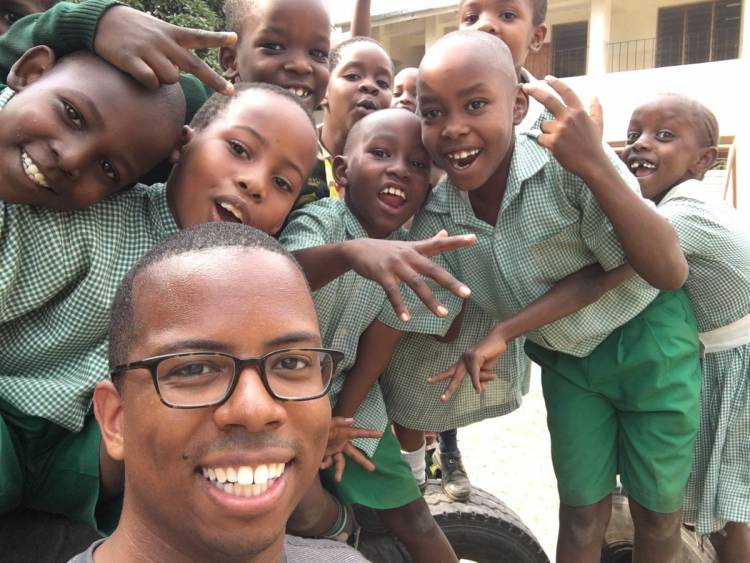 "Time off allows for time to recharge, to remove yourself from the heavy stressors of the season," Turrentine said. "It also gets you out of your normal routine – makes room for spontaneity. The trick is to force yourself to forget about email, jabber, meetings, etc."
Carol Retsch-Bogart, employee assistance counselor with Duke's Personal Assistance Service, said time off restores balance.
"The best antidote for burnout is to change the rhythm of our life, even for a short period," she said. "So taking an afternoon off, or if possible, a couple weeks away becomes a reset button."