'Fit in 15' Provides Easy Way to Kick Start Fitness
Registration is underway for one of LIVE FOR LIFE's most popular employee offerings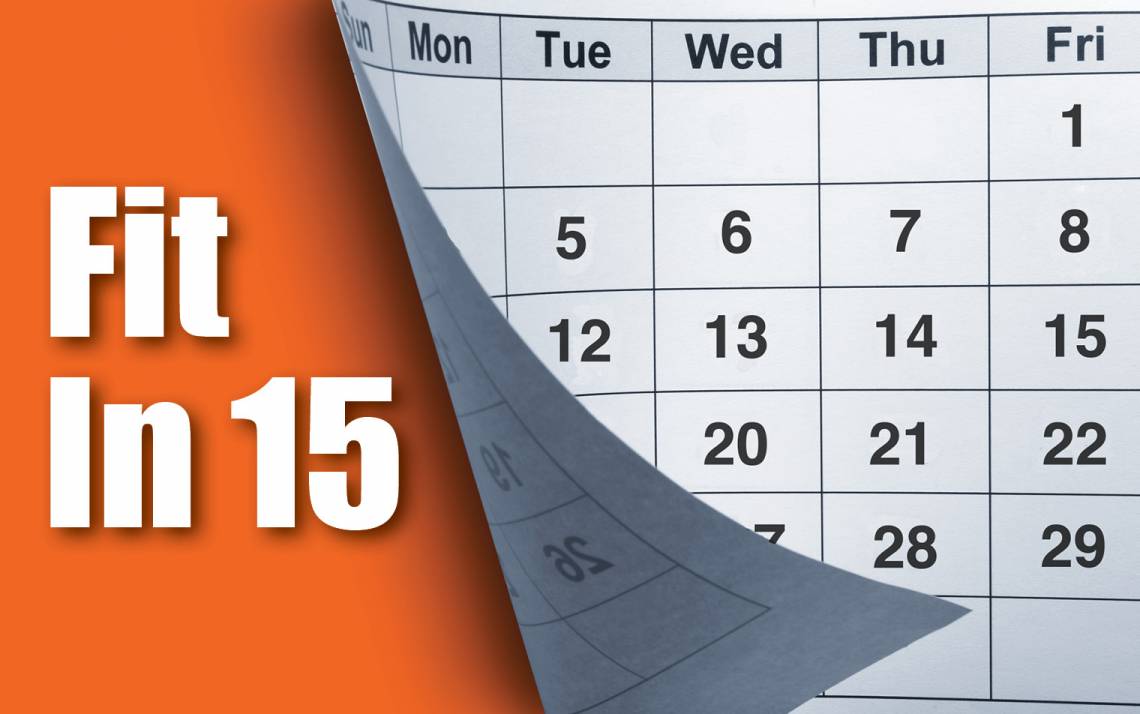 Charlene Flahiff is a LIVE FOR LIFE regular.
For the past decade, the clinical research coordinator at the Preston Robert Tisch Brain Tumor Center has been logging miles with the Duke Run/Walk Club and enjoying many other fitness initiatives dreamed up by Duke's employee wellness program.
For her, Fit in 15's allure is in its simplicity.
"I liked that I could do a variety of activities," Flahiff said. "I could go to the yoga class at the gym or lift weights or go for a jog. Anything counts."
Registration is now underway for Fit in 15, which runs May 1 to 31. Throughout the month, participants exercise for around 30 minutes three to five times a week for 15 days during the month. Employees log activity online, which is new this year, and receive 50 LIVE FOR LIFE Dollars to be spent at the LIVE FOR LIFE store on a range of fitness-related items. Fit in 15 has been one of LIVE FOR LIFE's most popular programs because it's approachable.
"I feel like a lot of times people hear 30 minutes, three to five days a week, they feel like it's a daunting task," said Taylor Miron, a LIVE FOR LIFE fitness specialist. "It's our way to show them that they can hit that. It's probably one of the easiest programs that we do with regards of what we're asking of people. We find that to be what they really like about it."
When Fit in 15 was first offered two years ago, 806 Duke staff and faculty signed up. Last year's program attracted nearly 1,150 participants.
"We definitely have seen growth as far as registration," Miron said. "The big thing we look at is having people participate. I think with being able to move it online and have people be able to use that feature to track is going to be a tremendous bump for this program."
Flahiff plans on signing up again.
"When I log the activities, it's encouraging to see how quickly they add up," Flahiff said. "When I see them adding up, it inspires me to be more active."