New Pharmacy Opens on West Campus
Duke employees can get 90-day supply at same rate as mail-order at new Student Health Center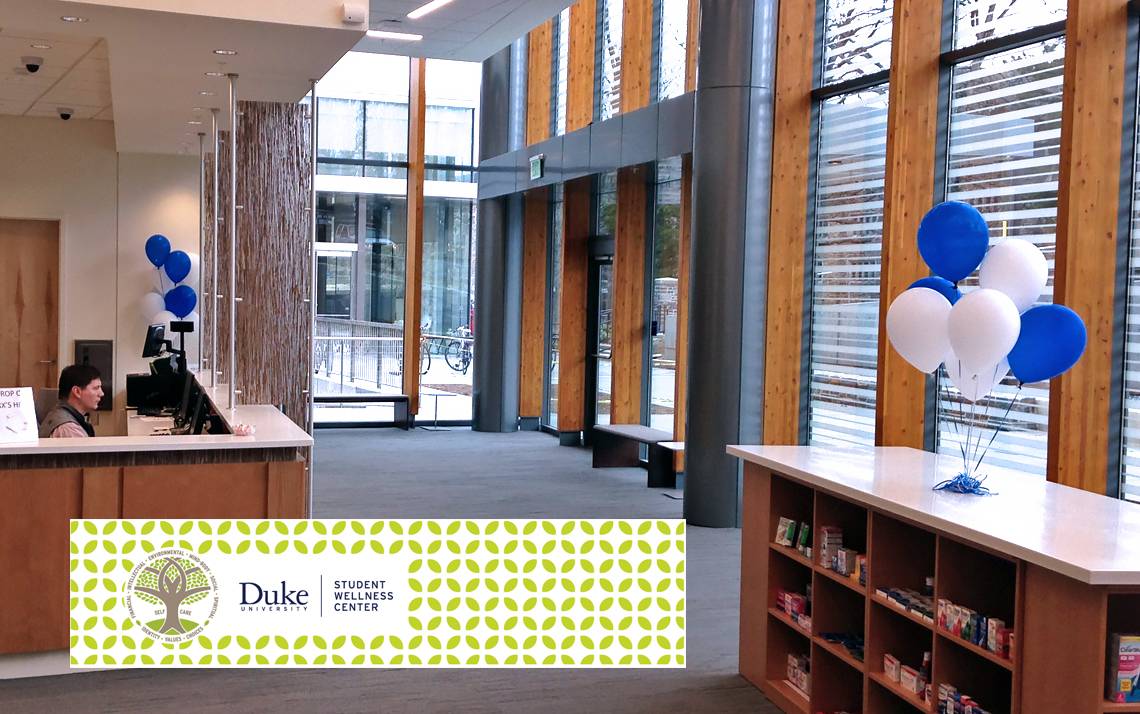 A full-service pharmacy opened last week in the new Student Health Center on West Campus to offer a convenient on-site option for students, faculty, and staff.
Faculty and staff participating in Duke's medical plans have the option of purchasing long-term maintenance medications (90-day supply) at the on-site pharmacy under the same guidelines as Express Scripts Mail Order, which offers a lower co-payment and is not subject to the $100 deductible for brand/non-formulary drugs. Employees can also fill short-term prescriptions.
"The addition of this site provides added convenience and options to our Duke faculty and staff," said Joyce Williams, assistant vice president for Benefits. "The Student Health Center now makes five Duke Pharmacies available for faculty and staff to obtain their prescription medications."
The new pharmacy at 305 Towerview Road is next to Penn Pavilion and open Monday through Friday from 9 a.m. to 5:30 p.m. (closed 12:30 – 1 p.m. for lunch), and open Saturday from 9:30 a.m. to 1:30 p.m.
In addition to filling prescriptions, the location offers counseling on medication use from pharmacists and technicians, over-the-counter medications, and prescription transfer to and from other pharmacies.