Duke's Emissions Continue to Drop
University continues efforts to reach carbon neutrality by 2024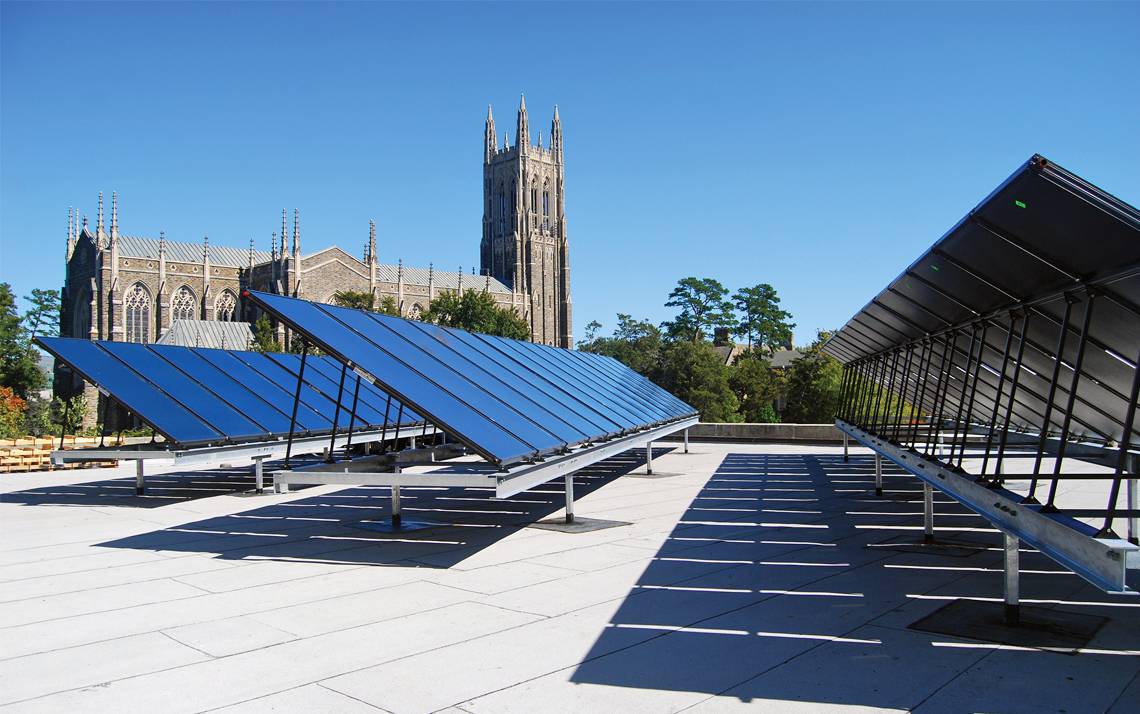 Duke's greenhouse gas inventory has seen a 23 percent decline in overall emissions from its 2007 baseline, according to the latest campus progress report from Sustainable Duke.
The annual release tracks Duke's effort to become carbon neutral by 2024, as well as key sustainability accomplishments in infrastructure projects, campus operations, education and engagement and carbon offsets. In recent years, Duke's Sustainability Strategic Plan has grown to include topics not directly tied to the campus carbon inventory, such as sustainable investment and procurement.
In addition to the overall decline in emissions, updated achievements include:
13 percent reduction in existing building energy use.
40 percent reduction in potable water per gross square foot since 2006.
Development of a Duke Dining sustainable food plan.
Tavey Capps, director of Sustainable Duke, said progress is attributed to the increasing importance faculty, staff and students place around sustainability issues.
"Part of the ultimate goal is to infuse a culture of sustainability on campus and delve into areas that are increasingly determined by individual, daily choices," she said. "It's a challenging task, but imperative if Duke wants to continue to meet our sustainability goals."
Visit the Sustainable Duke website to see the full report.