Get Help Keeping Weight Off Over the Holidays
Annual 'Maintain Don't Gain' program returns Nov. 14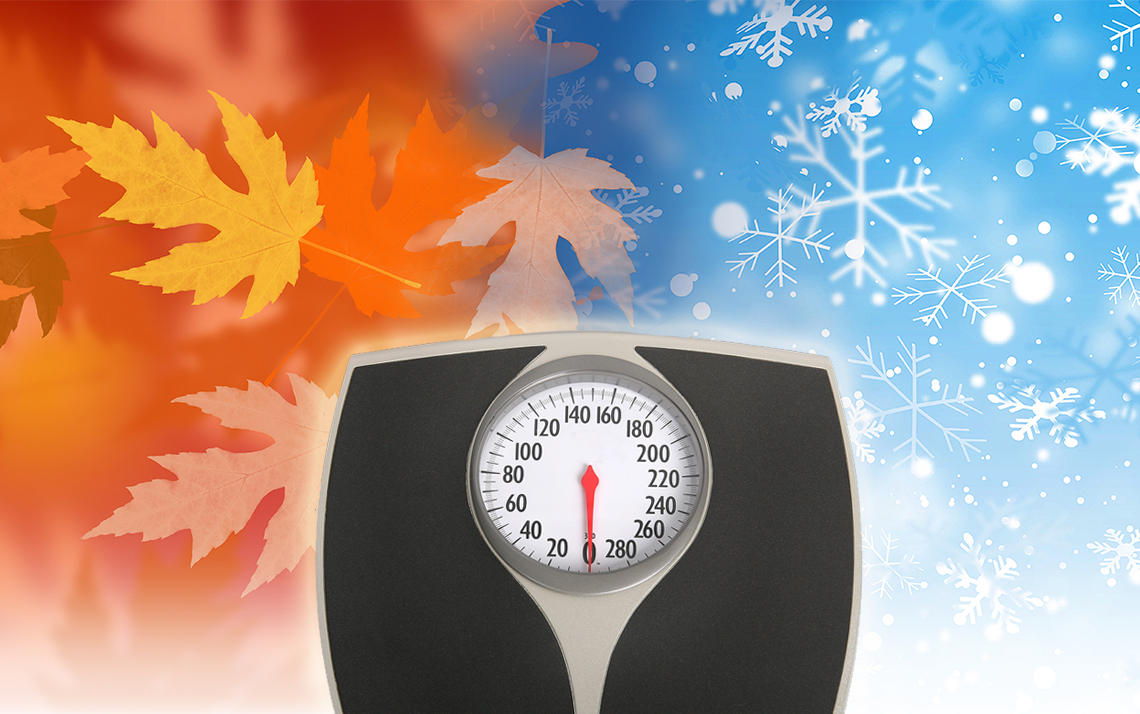 Most Americans gain one to three pounds between the Thanksgiving and New Year's holidays.
To combat seasonal weight gain, faculty and staff can sign up for "Maintain Don't Gain," an eight-week, self-directed program that helps individuals maintain their weight during the winter holidays. The program runs Nov. 14 through Jan. 8.
Participating employees receive weekly emails with tips about healthy behavior, recipes and more. Participants weigh themselves and keep track of progress each week and can earn up to 140 LIVE FOR LIFE dollars to be spent at the LIVE FOR LIFE store on items like exercise equipment, kitchen essentials and iPods.
New this year, Maintain Don't Gain members can visit the LIVE FOR LIFE office in Duke Clinic's Red Zone basement by Dec. 11 and receive 10 extra LIVE FOR LIFE dollars for measuring body fat percentage with fitness staff members. Screenings may be done during a scheduled drop-in times or as a part of a fitness consultation.
Last year, 541 faculty and staff participated in Maintain Don't Gain, losing a combined total of 1,220 pounds.
Jim Young, a program manager for Duke Primary Care and Duke Urgent Care, participated in the program and lost about three pounds during the holidays last year. He was mindful about what he ate and exercised regularly at the gym.
"'Maintain Don't Gain' provides a constant reminder to watch what you're eating and be careful," Young said. "It gave ideas and recipes, and I've tried a number of them."
Visit LIVE FOR LIFE for more fitness and wellness resources.