Duke Named A 'Bicycle Friendly University'
The League of American Bicyclists presents Duke with commuter designation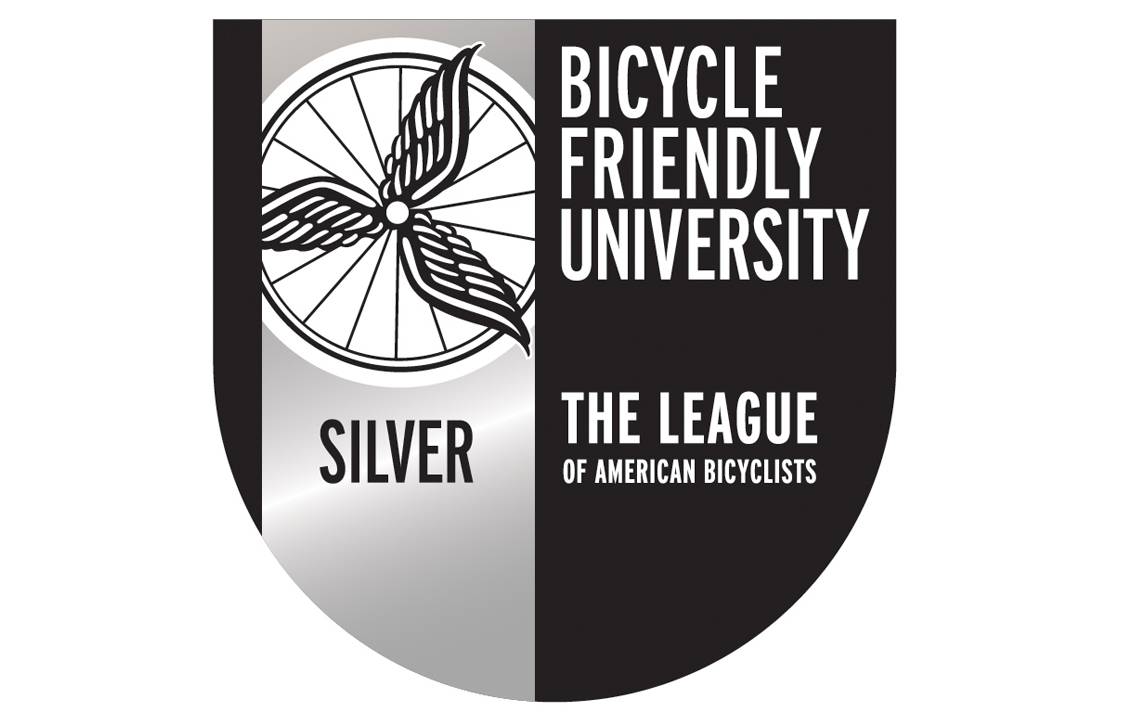 Duke has been included among 164 colleges listed as a "Bicycle Friendly University" by the League of American Bicyclists. The program recognizes institutions of higher education for promoting and providing a bicycle-friendly campus for students, employees and visitors.
Duke was awarded a "silver" designation as part of its Bicycle Friendly University title, which will remain in place for four years, after which Duke can reapply. Duke has held a bronze standing since 2012.
To receive this year's recognition, Parking and Transportation Services submitted an application in which administrators highlighted bicycle paths across campus as well as a collection of perks offered to bicyclists, including the use of showers at Brodie and Wilson recreation centers, free parking passes in case of emergencies or inclement weather and an annual appreciation breakfast held each May.
About 1,100 Duke community members are registered bike commuters.
"Active transportation isn't just good for Duke's sustainability goals, it can lead to a healthier lifestyle, too," said Alison Carpenter, manager of Duke's transportation demand management program. "Receiving this award is a great highlight to the work Duke has done to support those goals and the students, faculty and staff who choose alternative commuting options."
Other North Carolina schools recognized as a Bicycle Friendly University include Appalachian State University, Lees-McRae College and North Carolina State University.
Duke has also been recognized as one of the "Best Workplaces for Commuters" by the National Center for Transit Research.
For more information on the Bicycle Friendly University program and a full list of schools, visit the League of American Bicyclists website.