Partnering with Duke Police to Enhance Campus Safety
Learn more about campus safety and police outreach services during Crime Prevention Month
To strengthen campus safety in recent years, the Duke University Police Department has created a variety of programs and offerings to increase outreach with the campus community.
During Crime Prevention Month in October, faculty, staff and students can highlight their partnership with the police department, which provides safety and crime prevention services for students and nearly 36,000 employees across Duke's campuses.
Read More
Along with educational opportunities like the Citizens' Police Academy, programs include a biannual "Tips n' Treats," where officers host meet-and-greet sessions on East, Central and West campus. There's Q&A sessions like "Coffee with a Cop," part of a nationwide program to increase engagement. Duke Police officers also provide free electronic engraving services to help deter personal property theft and partner with Facilities Management to trim brush across campus for greater visibility.
The department also recently launched text messaging as a way to communicate with police in non-life threatening situations.
"Campus police are here to support students, faculty and staff and work towards Duke's mission," said John Dailey, chief of Duke Police. "It's pivotal for us to build strong relationships with everyone in the community to understand their needs and to work together to enhance a safe environment."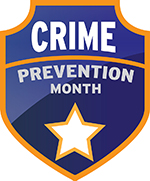 For Steve Misuraca, who earned an undergraduate degree and MBA from Duke, his relationship with Duke Police helped him find a new way to appreciate Duke even more.
Misuraca was among 18 employees in the Duke University Police Department's inaugural Citizens' Police Academy, a 10-week, hands-on crime prevention program for Duke community members. Misuraca learned about firearm safety, crime scene investigation and how to react to emergency situations.
Most importantly, the academy provided a new point of view for Misuraca, who has been associated with Duke for more than a decade as a student, alumni and employee.
"The academy provided me with new relationships with colleagues and Duke Police I never had before and taught me how complex the ecosystem of our campus can be at Duke," said Misuraca, director of the Master of Management Studies program at the Fuqua School of Business.
Cathy Carter has also found a unique perspective through a greater appreciation for campus safety.
As assistant director with the Trinity College of Arts & Sciences Office of Facilities, Carter contacted Duke Police to help establish "building watches" within 21 buildings that house Trinity College departments. Each building now has representatives who use email lists and host in-person meetings to share safety tips and information.
Carter said she wants to empower colleagues to report suspicious persons, protect personal property and make Duke a less desirable place for criminals.
"It makes us feel like we're serving each other and saying that we care about our campus environment," Carter said. "When we all come to work, we want everyone to feel as safe as they possibly can."