Image
Blue Devil of the Week: The Heart of the Student Experience
As the chief student affairs officer at Duke, Mary Pat McMahon leads a staff of about 500
What she does at Duke: As the chief student affairs officer, Mary Pat McMahon shapes the campus experience for nearly 17,000 students at Duke.
Her priority is supporting students and ensuring they have a healthy and holistic experience on campus. As part of that work, she oversees a wide range of student-facing teams including Dining, Student Wellness, Student Life, the Dean of Students, Career Services, Housing and Residential Life, Residential Housekeeping and the University's identity and cultural centers — a scope that encompass 500 staff members and approximately 700 contractors.
"My job is to keep a really talented team on the same page with one another so that our students can learn," McMahon said.
The role of college administrator and mother of two middle school students means no day is quite like the next. McMahon is often meeting with Student Affairs leaders about how to provide students the best experience possible, discussing topics such as well-being and residential life to better understand what new initiatives might be needed.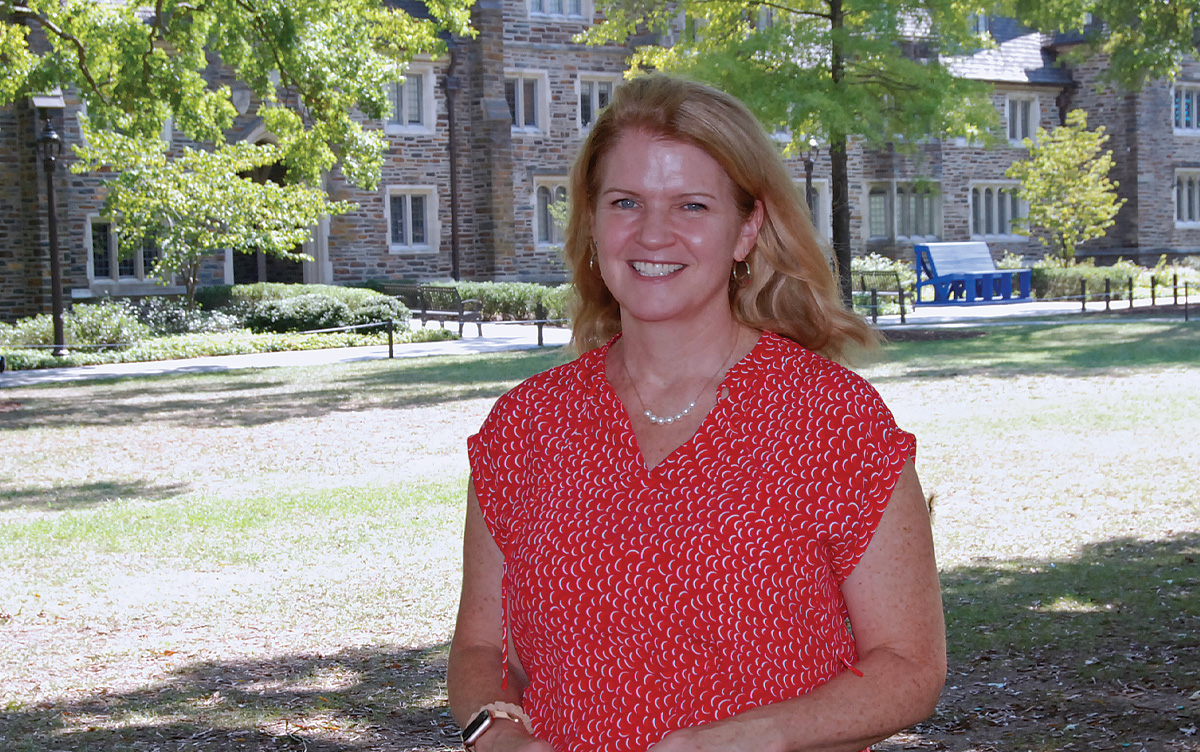 McMahon is proud to have helped Duke roll out QuadEx, an inclusive living and learning model that began at Duke in the fall. She also worked with the Office of Undergraduate Education and leadership across the University to put on a free Experiential Orientation for all first-year students before the start of the academic year.
"It's just incredible to see the palpable impact Orientation has already had on campus this fall," she said.
Her role during COVID-19: Shortly after McMahon came to Duke in 2019, coronavirus hit, and she found herself answering scores of questions and helping Duke come to the decision to send students home and move to remote instruction.
She has been involved with discussions and decisions about COVID-19 testing, quarantine locations, safe dining and other daily logistical challenges.
What she values about working at Duke: McMahon enjoys being part of creating the student experience and enjoys moments when she gets out of her office to experience campus life with students. She hosts Tuesday office hours every week on the Bryan Center Plaza and often stops by the Brodhead Center for a spicy tuna bowl, one of her favorite on-campus dishes.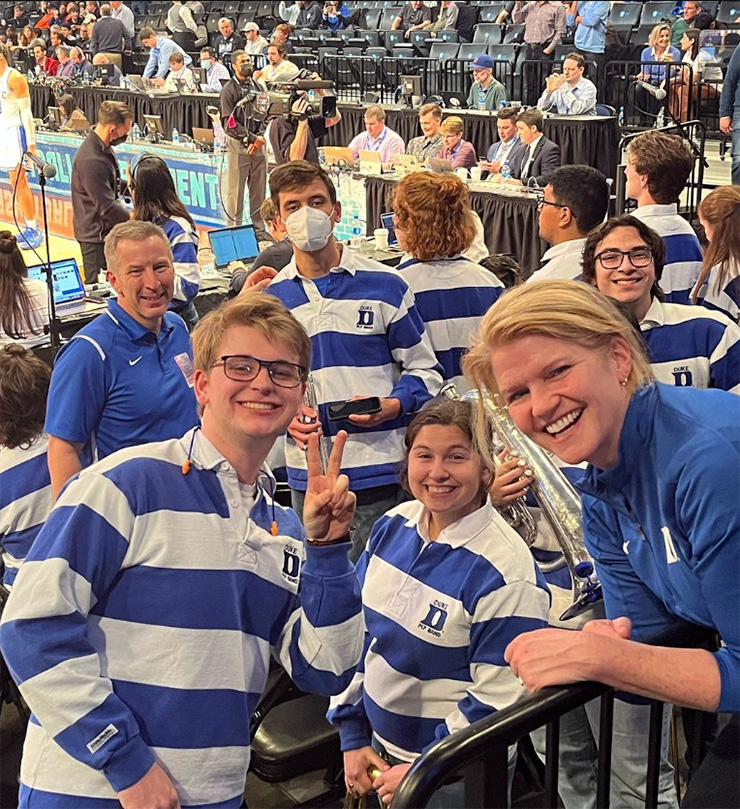 "It's a thrilling job environment to help students realize their potential," McMahon said. "That's what pulls a lot of us into working at a place like Duke. It goes double for the staff on our team who care deeply about students and want to build lasting, sustainable initiatives that support their growth. It's really a privilege to be a part of this group."
Something people may not know about her: Despite her best efforts to avoid the craze, McMahon fell hard into Wordle. The word game has become an essential part of her morning routine between 5 and 6 a.m.
"As soon as I wake up, I can't do anything until I do the Wordle," said McMahon.
Since she started playing, she has only missed the word of the day once, feeling a sense of accomplishment to start every day.
"It's probably taking up a little more of my brain space than it should," McMahon said with a laugh.
Is there a colleague at Duke who has an intriguing job or goes above and beyond to make a difference? Nominate that person for Blue Devil of the Week.