Leadership by Duke Experts and Students at COP27
Duke community members are playing leading roles in forming global partnerships and guiding decisions on climate issues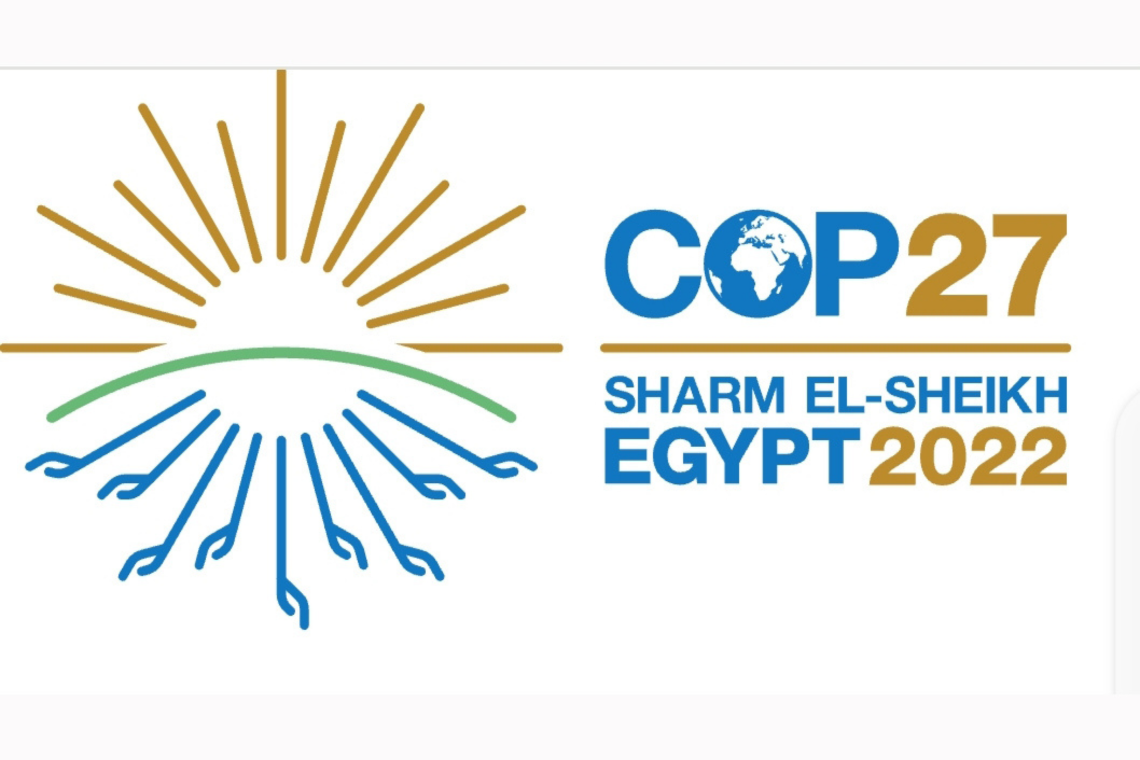 COP27, the annual United Nations Conference on Climate Change (UNFCCC), kicked off Sunday leading to two weeks of international climate negotiations and events fostering collaboration on climate action.
[Learn more about COP27 and key issues that will likely be addressed this year in a Duke Today story.]
As in previous years, Duke experts will be enmeshed in the COP27 proceedings—and an interdisciplinary group of Duke students will have the extraordinary opportunity to take part as well. 
What will Duke experts be doing at COP27?
Duke experts will be attending COP27 to engage with global decision makers around climate action:
Convening stakeholders from international institutions around a common vision for aligning the tools of development finance with the needs and strategies of the developing world. In a series of private meetings, Jonathan Phillips (James E. Rogers Energy Access Project) will convene decision makers from philanthropic and non-governmental institutions to spark collaboration on building low-carbon development pathways. The goal: Supporting poverty alleviation in low- and middle-income countries while avoiding the next global wave of greenhouse gas emissions.

Launching Energy Pathways USA, a Duke-based project to accelerate progress toward the US's net-zero carbon emissions goal by developing workable solutions with corporate partners across multiple key industries. The launch includes the release of a new report that analyzes the policy and technological landscape regarding deep decarbonization in the US and identifies areas of future work for the project. Energy Pathways USA will host a COP27 event  on Nov. 11. Jackson Ewing (Nicholas Institute for Energy, Environment and Sustainability and Sanford School of Public Policy) will moderate a conversation among executives from ADM, Bank of America, Duke Energy, GE, and Volvo about key net-zero challenges and opportunities for their own operations and more broadly.
Helping launch UN Race to Resilience projects related to oceans and coastal issues. For the past year and a half, the Nicholas Institute has dedicated a portion of Tibor Vegh's time to the UNFCCC Secretariat's Climate Champions so he could make strategic contributions to the Race to Resilience initiative, which aims to increase the resilience of four billion people living in vulnerable communities by collaborating with (and building tools to support the work of) partner organizations around the world. Vegh has helped shape the program and content for how private-sector and non-governmental organizations can make commitments supporting an international coastal resilience agenda.
COP27 also presents informal opportunities for Duke experts to exchange ideas and advance climate-related efforts through conversations with decision makers, thought leaders, and current and potential partners and funders.
How will Duke students take part?
Fourteen students will attend COP27 as part of Duke's unique U.N. Climate Change Negotiations Practicum. This Bass Connections-affiliated course taught by Jonathan Wiener (Duke Law, Nicholas School of the Environment, Sanford School of Public Policy) and Billy Pizer (Resources for the Future) helps students develop a comprehensive understanding of the issues at the heart of global climate change—from adaptation and mitigation to the political dynamics of the UNFCCC negotiations process.
While at COP27, students will deepen that knowledge by sitting in on significant global conversations and getting hands-on experience as they support "clients"—governments, non-governmental organizations, and other groups—with COP-related activities. 
This year's practicum participants represent undergraduate and graduate degree programs at Duke Law, Nicholas School of the Environment, Pratt School of Engineering, Sanford School of Public Policy, and Trinity College of Arts and Sciences. The student delegation is led by Nicholas School graduate students Rachel Barrales and Dhruv Jhaveri, teaching assistants for the course.
Once they return to the US, practicum participants will reflect on their COP27 experiences on their class blog.
Outside of the practicum, several current Duke students will also attend COP27 to participate in events and represent projects hosted by non-Duke organizations. For example, international climate activist and Nicholas School graduate student Marinel Ubaldo will speak at multiple events, including a session on "Climate Youth Activists from the Global South" (Nov. 10).
Duke's presence at COP27 is reflective of the Duke Climate Commitment, which unites the university's education, research, operations and public service missions to address the climate crisis. The commitment builds on Duke's longstanding leadership in climate, energy and sustainability to educate a new generation of climate-fluent innovators and create equitable solutions for all. It also supports the university priority planks in the president's strategic framework.