How to Overcome Nerves and Master Public Speaking
Colleagues share tips that helped them get comfortable talking to large audiences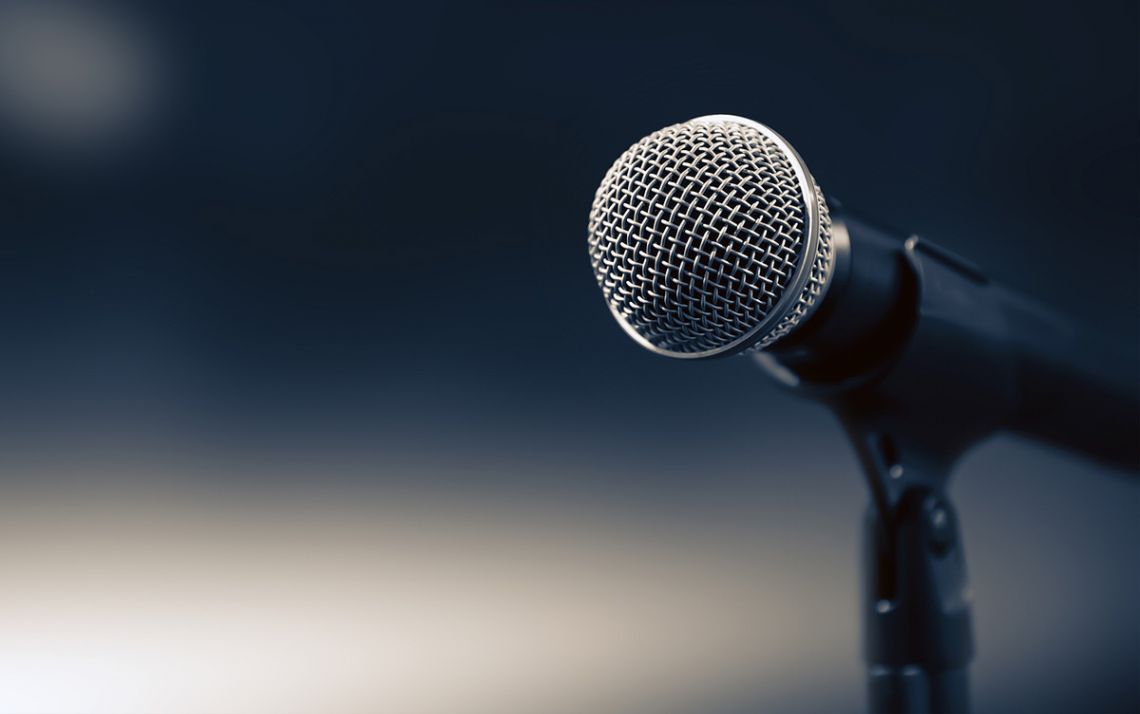 In her role as a senior lecturer of Biology, Dr. Alison Hill routinely speaks to classes of many as 300. She may occasionally feel a few fleeting butterflies, but after 13 years of teaching Duke students molecular biology, talking to large audiences doesn't faze her.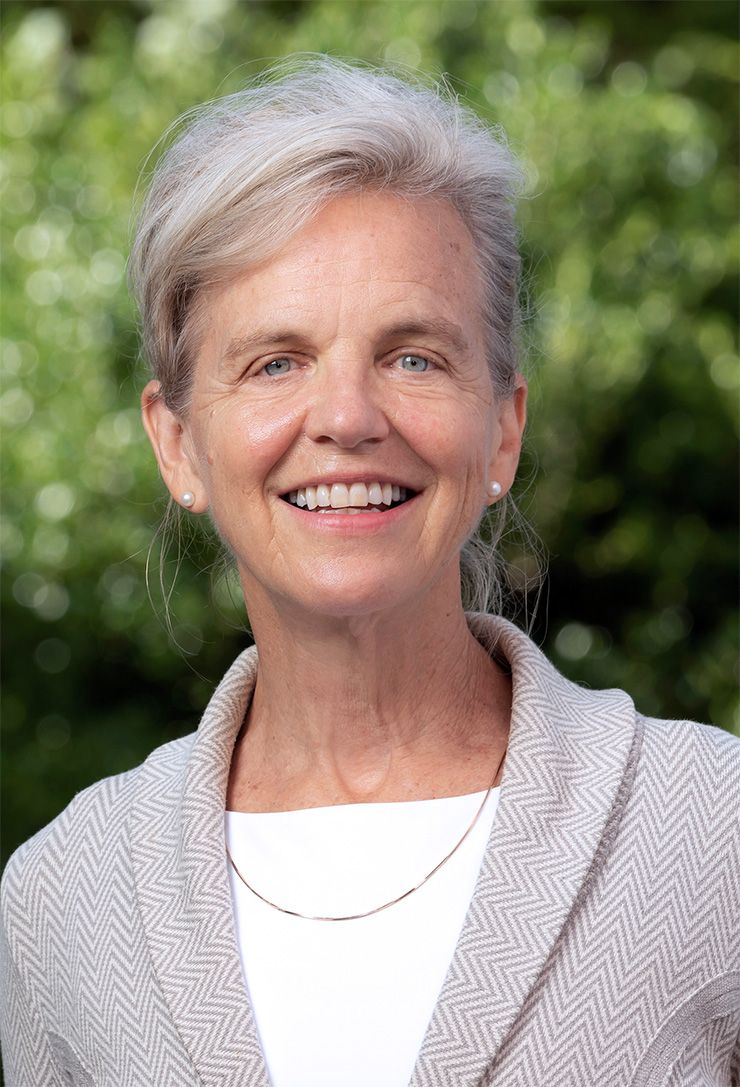 "It can be a rush," said Hill, who recalls being mortified by public speaking situations as a young scientist. "When you're up there and things are going well, it can be quite exhilarating."
That feeling is something she's now sharing with students.
In recent years, teaching styles for many subjects has veered away from the traditional lecture format toward a model where students consume content on their own and use class time to do group exercises and present what they've learned.
In Hill's "Gateway to Biology: Molecular Biology" course, students often shake off nerves to stand in front of more than 100 peers and talk about their work.
"It's amazing how many of those students are willing to do that," said Hill, who was honored for her teaching last year by the Trinity College of Arts & Sciences. "They're putting themselves in a pretty vulnerable place by going up there, but our students are always very supportive of anybody that does that."
A recent study of things Americans fear showed that 29 percent of respondents said they were "afraid," or "very afraid" of public speaking, ranking it ahead of snakes, needles and clowns, and just below dying. 
But as Hill, and Thompson Writing Program Senior Lecturing Fellow Ingrid Bianca Byerly, who teaches public speaking courses for Duke students, point out, the prospect of talking in front of an audience is something we'll all likely face at some point in our lives.
"There's hardly a job in the world where you don't need public speaking," Byerly said. 
Across Duke, there are staff and faculty members who had no intention of becoming seasoned public speakers when they began their career journeys, but now have become ones. We asked some of these colleagues what helped them overcome their nerves and get comfortable sharing what they know with audiences.
Put in the Work
Nearly two decades ago, early in her time at Duke, Dr. Loretta Que was invited to speak about her research at a conference in California. Facing the biggest speech of her career at that point, Que scripted out her talk in index cards and spent hours trying to memorize it.
When the time came to deliver the speech, her mind went blank and, in the darkened conference room, she couldn't read her meticulous notes.
"I felt like I did horribly," said Que, who managed to make it through the talk. "Some people are natural speakers and some are not. I don't consider myself a natural speaker." 
In the years since, Que, now a professor of medicine and the chair of the Pulmonology Division of the Duke Department of Medicine, has become more comfortable as a speaker. And while she's can make it look easy in front of audiences, it's only because of the hard work she puts in beforehand.
Now, when faced with a public speaking opportunity, Que plans what she wants to say and delivers practice talks to her husband, children and, on occasion, her dog, Rocky. Her goal is to know her subject matter well enough to not have to rely on any text-filled index cards. Instead she'll take the stage carrying notes with the flow of her talk and, perhaps, remind her of a few key transitions. 
"I'm very much a believer in knowing the roadmap of your speech and then speaking spontaneously," said Byerly, who teaches Duke's public speaking courses. "When you're up there, you shouldn't have to think about what comes next because you've formulated your speech in a way that's very logical to how you're moving. It's a wonderful combination between preparation and spontaneity."
Let Your Passion Show
When she began her career as a librarian, Dracine Hodges didn't expect public speaking would loom large in her career. Almost two decades later, Hodges, now Duke University Libraries' associate university librarian for technical services, is part of a staff filled with seasoned public speakers.
Duke has several subject-specific librarians who speak to groups of students or potential researchers about how to find the materials they need. As a well-regarded university library system, Duke librarians are often asked to present on their work. And librarians in supervisory roles regularly take lead roles in meetings, such as when Hodges held the position of interim university librarian earlier this year and regularly spoke to over 200 library staff members virtually.
For Hodges, who has spoken to groups of library professionals beyond Duke about the ways libraries can build more diverse collections, one surefire way to approach public speaking opportunities with confidence is to remember that it's your passion and expertise that earned you this platform. Bring that to your remarks, and it will resonate with your audience.
"I've given my best presentations, or done my best public speaking, when I felt strongly about the topic," Hodges said. "I think that comes across to the people in the room. If you're really being thoughtful, and you know what you're talking about, it draws people in, as opposed to just reciting something."
Enjoy the Moment
In his role as a crime prevention specialist for the Duke University Police Department, Daryl Mount routinely talks with groups of students, staff and faculty about ways to avoid being a victim of crime and how to stay safe during an emergency. And before the COVID-19 pandemic, Mount would also begin each fall semester by standing on the stage of Baldwin Auditorium, delivering a talk to hundreds of first-year students about campus safety.
Mount's public speaking skills have evolved since 2015, when he went from patrolling the campus for the Duke University Police Department to serving as a liaison with the Duke community. He said he's learned how to map out his talking points before a presentation and how to weave in personal anecdotes to help audiences connect with his information.
But most importantly, he's come to appreciate how much fun public speaking can be.
Growing up in Hampton, Virginia, Mount played drums in bands with friends, occasionally performing in front of crowds as large a few hundred. More recently, he's indulged his love of music by periodically moonlighting as a DJ for weddings and events. While being on stage in front of students is quite different, Mount said his goal is still to put on a good show.
"If I can just come across as having a good time up there, and not just somebody just reading from a script, I think they'll see that and not tune me out," Mount said.
The Thompson Writing Program's Ingrid Bianca Byerly, who teaches public speaking, said it's common for people to start off anxious about public speaking. But she said it's also common to quickly overcome nerves.
"Most people are terrified about public speaking," Byerly said. "I always explain to them that once you're in the groove, it's a fantastic experience to give a public speech. I've never taught a course where people do not come to love it. About halfway through our course, I'll ask who wants to go first and students will throw up their hands, they can't wait to get to the podium. It's because they've crossed that bridge."
Send story ideas, shout-outs and photographs through our story idea form or write working@duke.edu.