Duke in Pics: Honoring Lost Colleagues
The Nov. 17 employee memorial service included the reading of names, music and spoken word to remember the 226 faculty and staff who have died from September 2021 to November 2022.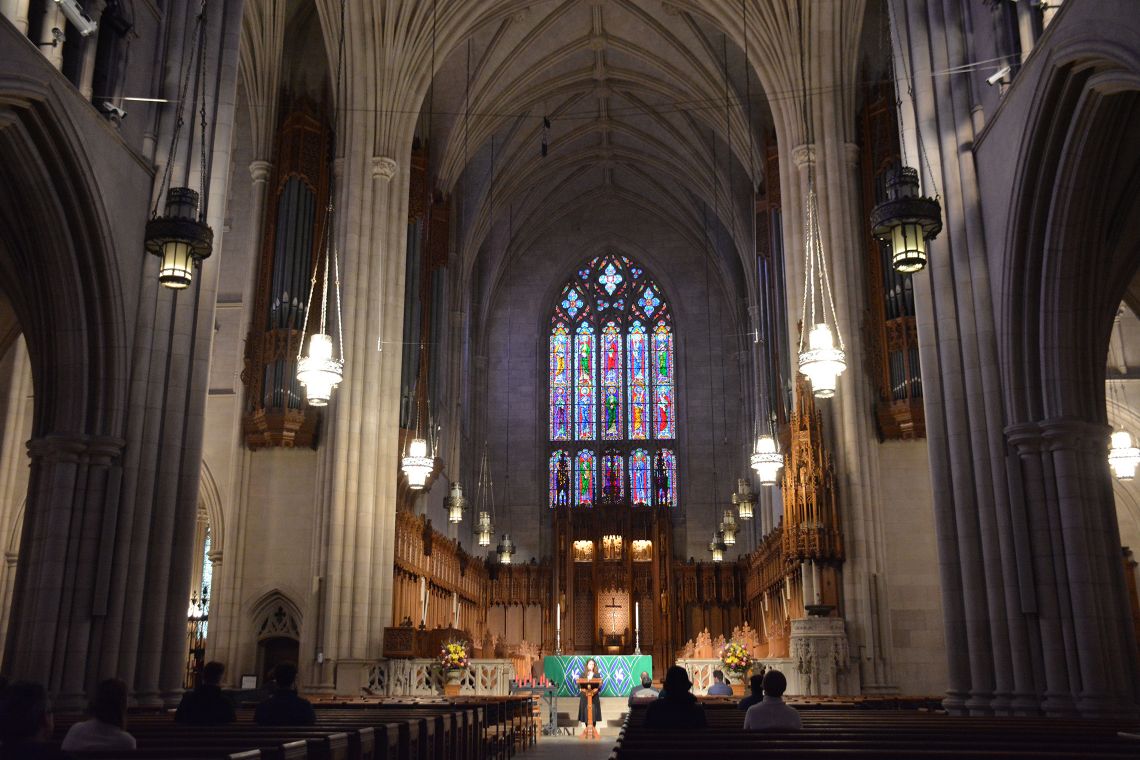 Duke University Chapel and Duke University Hospital Bereavement Services co-hosted a service of remembrance Wednesday, celebrating the lives of Duke faculty and staff who have died in the last year.
In all, the names of 226 Duke employees were read out loud, memorializing those who have died between September 2021 and November 2022. At the conclusion of the service, the chapel bells tolled once for each person honored, echoing out onto West Campus that their contributions and hard work will not be forgotten by coworkers, friends, family and loved ones.
"We are grateful for your offerings and we honor these people alongside you," said Kathryn Lester-Bacon, director of Religious Life for Duke University Chapel. "May their lives continue to shape our lives and may their love continue to shape our love, in ways that are seen and unseen."  
Here are some scenes from the service, which can be viewed here.
Yoshi Takahashi, a senior clinical administrative chaplain at Duke University Hospital, recited John O'Donohue's poem "On the Death of the Beloved" during the service.
"Though we need to weep your loss, you dwell in that safe place in our hearts, where no storm or night or pain can reach you," Takahashi read. "Your love was like the dawn, brightening over our lives, awakening beneath the dark. A further adventure of color."
To honor the Duke staff and faculty members who died, Duke University Hospital Chaplain Artie Hendricks joined with Lester-Bacon and Bruce Puckett, assistant dean of Duke University Chapel, to read out the names of each person.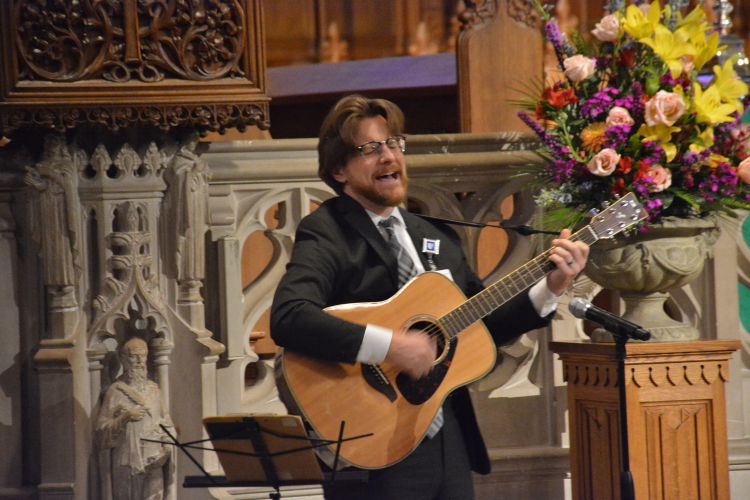 Playing a guitar, William Dawson, musician in residence for Arts & Health at Duke, performed "All Things Must Pass," a song by George Harrison.
"All things must pass," Dawson sang. "None of life's strings can last. So, I must be on my way and face another day."
During the ceremony, Hendricks read "We remember Them" from Gates of Prayer, a Jewish book of prayer, while Puckett lit pink candles honoring those who have died.
"In the rustling of leaves and beauty of autumn, we remember them," Hendricks said as part of his reading. "In the beginning of the year and when it ends, we remember them."
To conclude the service, Lester-Bacon offered a benediction and blessing for those seated in the chapel pews or others viewing online — encouraging them to go out into the world influenced by those who are no longer alive.
"Today, we celebrate what others have cared for and what they have built and what they have left for us to enjoy and appreciate, as they have worked and walked among us," Lester-Bacon said. "So go forth from this place knowing that these names have been heard, these words have been spoken, our silence has been filled and these lives that have been lifted up today have been loved deeply and truly.
Send story ideas, shout-outs and photographs through our story idea form or write working@duke.edu.