Duke's Steady Legal Hand Bids Farewell
Since 1987, Kate Hendricks has provided wise counsel for growing institution
It's fair to say that most of the time when human resources professionals and lawyers find themselves working together on something, things have gotten complicated.
Since 1987, when those often delicate and important situations have occurred, Kate Hendricks, Duke's deputy general counsel for labor and employment, has been at the table, providing collaborators with wisdom drawn from her deep legal experience and reassurance through her innate calm confidence.
"She has a way of keeping everyone even-keeled," said Duke Health System's Chief Human Resources Officer and Senior Vice President Rhonda Brandon, who works with Hendricks often. "It's like when you're on an airplane and you hit turbulence. If you look at the flight attendant and they're fine, you know you're going to be OK."
At the end of December 2022, Hendricks will retire from the place she's been an important piece of for three-and-a-half decades. She'll leave behind an institution that is routinely cited as a best place to work, and a network of colleagues and collaborators who have benefitted from her understanding of the law, her knowledge about Duke, and her commitment to the people who make it go.
"For the relationships between Duke's employees and the institution, between its faculty and its students, and between Duke and anybody who relies on us, trust and respect are core components," said Duke Chief Audit, Risk and Compliance Officer Leigh Goller. "Kate has been a faithful steward of both."
While some work has involved student issues, research collaborations and trademarks, most of Hendricks' focus has been on employment and labor laws. With her sharp memory and deep experience, she's helped guide Duke leaders toward solutions in often complex – and usually confidential – situations involving workplace policies, employment misconduct and union negotiations.
"We are lawyers, we're here to provide the best legal advice to Duke," Hendricks said. "And we're best served by having a moral compass and making sure that we're treating people fairly. You can focus on the laws and regulations, and the like, but ultimately, Duke is going to be best served by treating its employees, its students and others fairly. You have to keep that bigger picture in mind."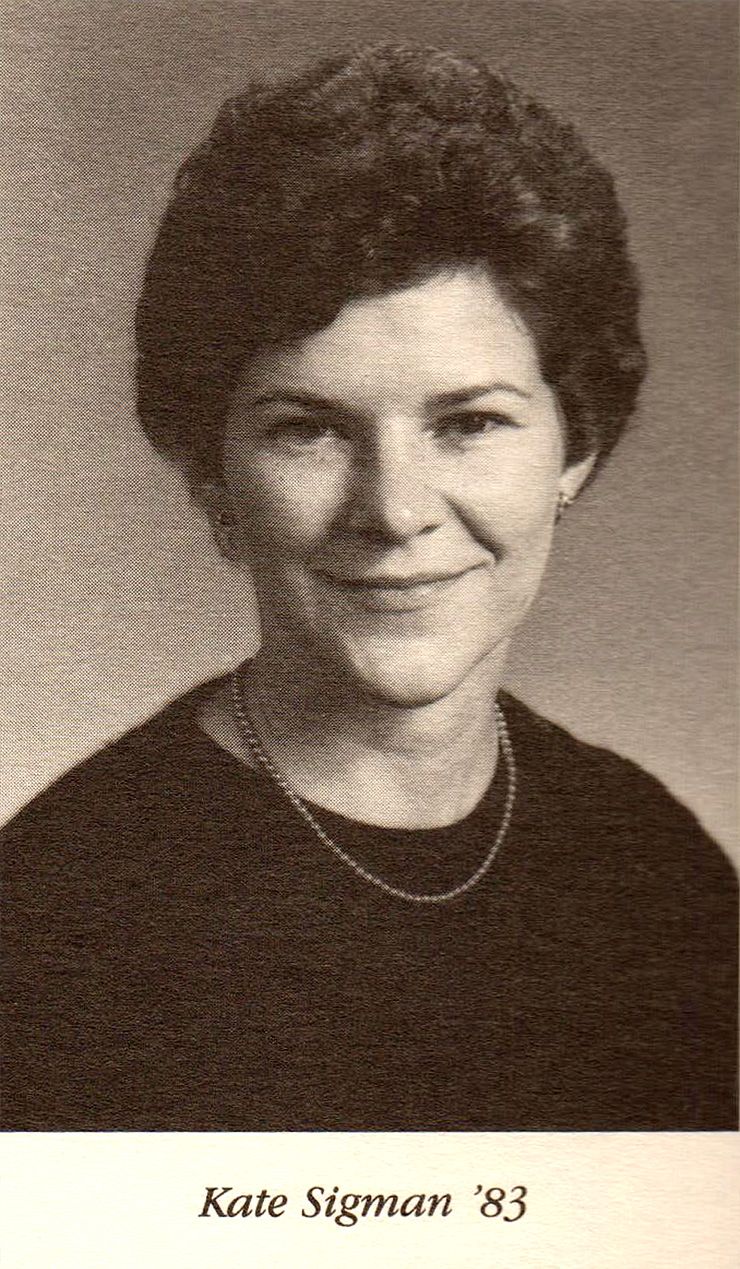 A native of Jackson, Mississippi, Hendricks first came to Duke as a student at the Duke University School of Law. After graduating in 1983, she spent four years working in private practice in Washington, D.C. for a firm which occasionally did work for Duke.
"When I would work on our Duke matters, I kept thinking, 'You know, I really like it down here,'" Hendricks said. "When a job opportunity at Duke became available, I jumped at it and never looked back."
In 1987, Hendricks joined Duke's team of around a half-dozen lawyers working in the lower level of the Allen Building. At the time, Duke's workforce was less than half the size it is now, it operated just one hospital and its world-class research operations were still taking shape.
In the decades to come, the Duke Office of Counsel grew from a handful of attorneys to more than 20 and Hendricks' workspace moved from the Allen Building, to North Pavilion and eventually the American Tobacco Campus. Along the way, she collected stories and experiences which made her an invaluable asset to her colleagues, who sought her guidance when facing complex issues.
"You can sit down with Kate and start talking about a situation and she'll slowly remove her glasses and tell you about cases she remembers from years ago," said Duke Interim Vice President for Human Resources Antwan Lofton. "She'll go all the way back to the 1980s and can tell you the names of cases, and who was in the meetings. You can't replace that."
While she's seen immense change during her time at Duke, Hendricks is encouraged by the fact that the core values of respect and trust have remained constants. That quality is what kept her at Duke and something she expects will endure long after her work is done. 
"The folks I have worked with at Duke have always been committed to treating people fairly," Hendricks said. "If we hadn't shared that same set of values, I'm not sure I would have been here that long. But that moral compass, I felt that when I first got here and continue to feel that to this day."
Send story ideas, shout-outs and photographs through our story idea form or write working@duke.edu