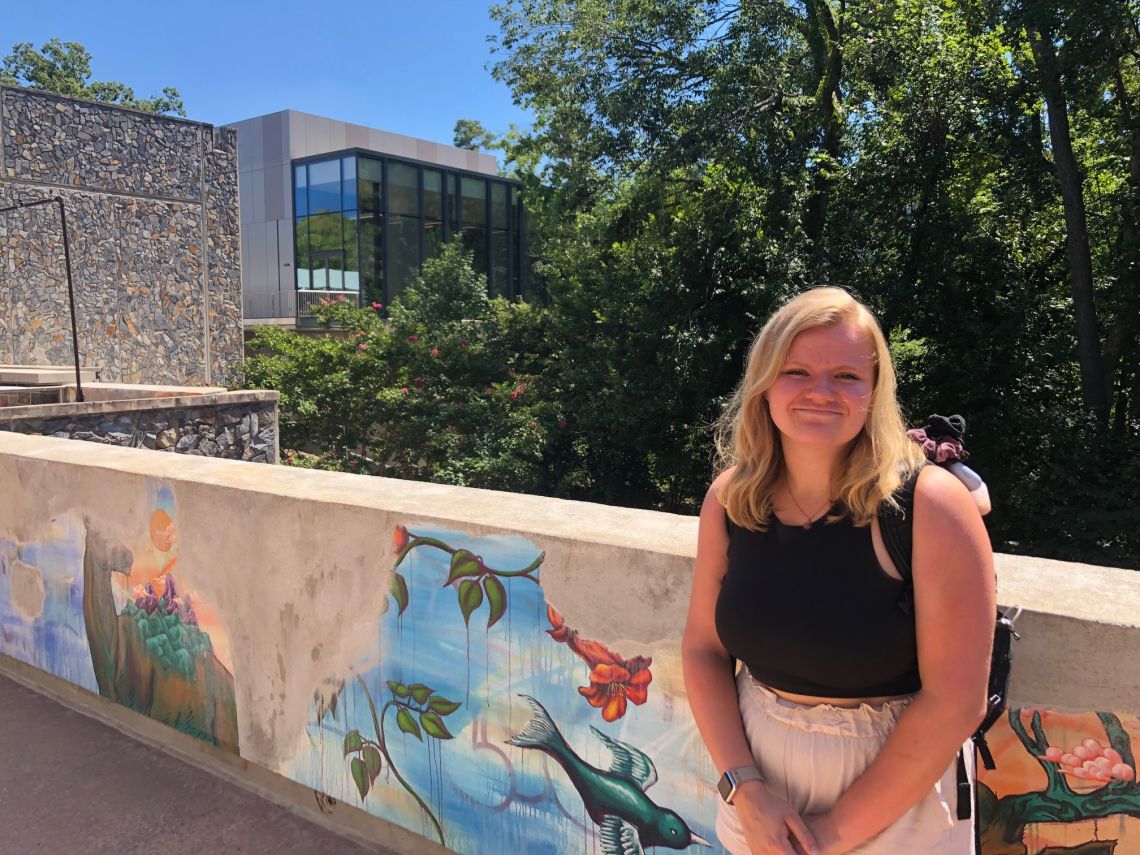 As a first-year student at Duke, Brooke Harmon didn't know she would need a mentor – or two, or three – to help guide her through college.
But what she didn't look for, she found nevertheless. Now a senior, Harmon boasts an important, vast and diverse web of friends, confidants, advisers and mentors who she has leaned on throughout her collegiate journey. This group – a personal, informal board of directors of sorts – has proven valuable to Harmon and is the sort of support system Duke's career counselors and other student affairs gurus want all students to develop.
It's a way to make a big university smaller; to make the journey clearer; and to provide sounding boards and advice for all sorts of problems and questions.
"Mentorship comes in a lot of different forms," Harmon said. "When you're at some low points -- and they happen in your undergraduate career -- you have people you can reach out to. You may need advice, or you may need emotional support. Having all these different places and people to draw on is amazing because you're not relying on just one person."
The recent Spark Summit, the official kick off the sophomore year, featured a curated conversation with the actress Retta, a Duke graduate, and focused on wellness and interactive sessions to foster peer connection and exploration. The day featured two discussions about mentoring, advising and the importance of what some call 'helpful humans.' They are the friends, advisers, faculty, staff or other folks in students' lives who may not have a formal advising role but still help guide students at times. It is a point of emphasis reflected in Duke's strategic goals of transforming learning and renewing the campus community. Those themes are also amplified by Duke's new QuadEx initiative, a new living-and-learning model that seeks to more closely connect the residential and academic lives of undergraduate students.
"Finding helpful humans who can help you think through changing relationships, major declaration, internship, and summer opportunities, are going to make your time at Duke less stressful," said Greg Victory, executive director of Duke's career center. "These relationships can be short term -- 1 or 2 conversations -- or longer term … or for a lifetime. Build a community of folks at Duke who you can bounce ideas off, seek advice from and who can cheer you on through your successes and even through those failures."
The first helpers Harmon discovered came organically – a group of fellow members of Femmes+, a student group dedicated to promoting the STEM disciplines – science, technology and engineering – to underrepresented groups. Harmon's group works on STEM activities with fourth, fifth and sixth graders in local public schools.
That student group led to plenty of friendships, which have made life easier for Harmon in myriad small ways, through chats over coffee or during car rides to dinner. She learned about the challenges of Greek life and the stresses related to parties and social life on campus. And suddenly, she had peer women to emulate.
"I wasn't looking for that. I didn't even think I needed it," said Harmon, now the group's president. "I thought I was pretty sure of myself. So it was a happy byproduct because I got some great friends and mentorship out of it. And now I get to pay it forward."
On the academic side, Harmon counts Professor Cary Moskovitz as perhaps her most important advisor.
This is odd only because their academic pursuits are far apart -- Harmon is studying computer science and statistics while Moskovitz teaches in the Thompson Writing Program. He also leads a research project that examines text recycling – the reuse of their own written materials by scholars in academic writing.
Their connection was serendipitous. As a first-year student, Harmon wanted to do some undergraduate research. Moskovitz needed an assistant. They began working together, and Moskovitz has been a constant presence since.
"He wasn't assigned to me but he just took on that role. He wrote me a recommendation letter for study abroad and he's someone I go to talk with about career stuff," Harmon said. "He's more of a humanities professor, very different field, but it doesn't matter."
It makes sense for students to have more than one mentor, Moskovitz said, since they all have strengths and weaknesses. One size does not fit all.
"The idea that individuals have a single mentor is now pretty much an outdated way of thinking – that one person can do all those mentoring things you need," he said. "The idea now is to develop mentor networks. I think she's a really good example of the different ways people of different experiences can be useful."
Harmon's helpful humans list rolls on. She also counts her academic adviser as integral to her time at Duke as well as other administrators with the Duke Career Center, where she has worked for several years and is now a Career Ambassador there, helping students with resumes, cover letters, interviewing and other tasks.
The Career Center has a philosophy called Career Everywhere, which Harmon appears to be following whether she knows it or not. It's the idea that students can receive career – and life – guidance through conversations and experiences with all manner of people they interact with.
"You might have different people for different topics. You might go to one person to talk about class. You might go to another to talk about relationships in general. And you never know when that may turn into a career conversation," said Catherine Allen, assistant director for the advising team at Duke's Career Center. "A huge part of the career development process is getting to know yourself. Even in these conversations that aren't directly about the job you want to have post-Duke, or the internship you want next summer, you're still developing yourself and your skills and your interests."