Find Keepsakes and Gifts at Winterfest
Holiday art sale starts Nov. 10 and runs until December 21 at Duke University Hospital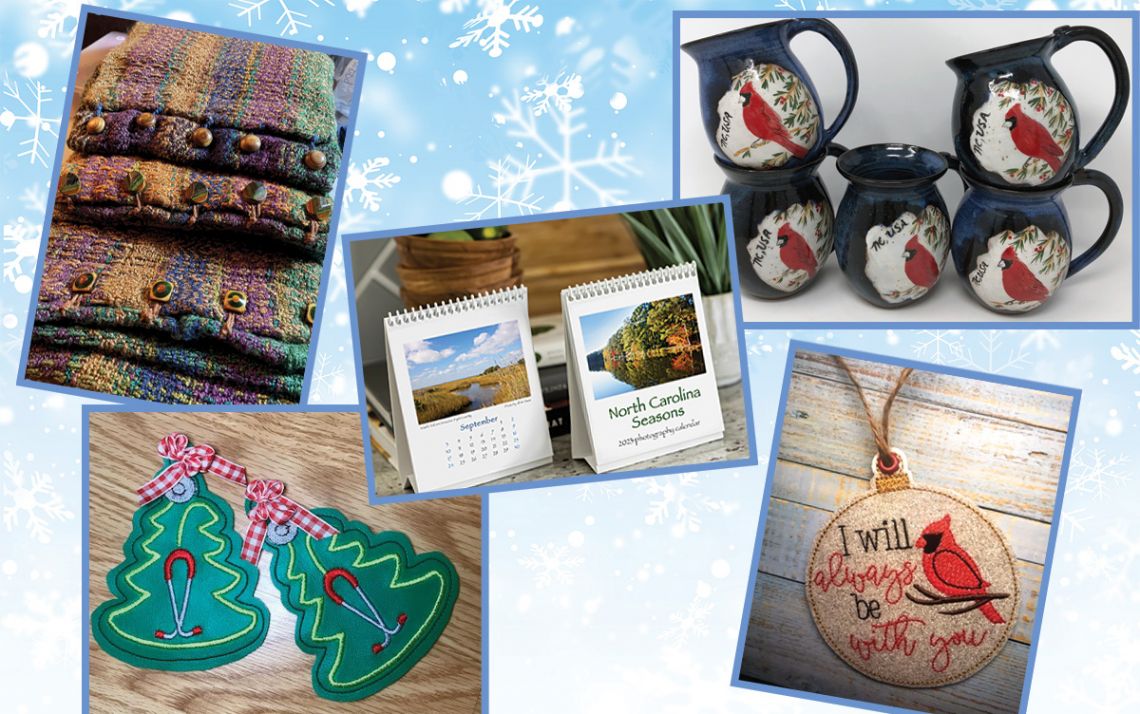 Enjoy art from North Carolina creators or find a piece for yourself or a loved one at Winterfest, the annual holiday art show and sale from Arts & Health at Duke.
The event, which will feature art for sale in the four glass cases on the Duke University Hospital concourse, begins November 10 and runs until December 21. During Winterfest, art will be available for purchase on Tuesdays, Thursdays, a handful of Fridays (November 18, December 2 and December 16), and on Wednesday, Dec. 16.
There will be live music at some of the sale events during Winterfest.
Roughly 20 North Carolina artists will have their work on display. Their creations include ceramics, wooden home goods, jewelry, holiday ornaments, decorative notecards, textiles and paintings. Among the artists is Duke Occupational & Environmental Safety's Marissa Pentico, who makes art with fabric.
"As busy as our staff is, this is an opportunity for them to find some things they'll love," said Bill Gregory, visual arts program coordinator for Arts & Health at Duke. "They know it's high-quality stuff, it's local and part of the purchase goes back to patient programming."
A portion of the proceeds from the sales goes back to Arts & Health at Duke, which provides support to patients through music, visual art activities and journaling.
Send story ideas, shout-outs and photographs through our story idea form or write working@duke.edu.