Values in Action: Creating a Place, and Climate, for Discovery and Excellence
As it opens new spaces, the Duke Aging Center reaffirms its commitment to Duke's values
On a Tuesday afternoon in late May, around two dozen members of the staff and faculty of the Duke University School of Medicine's Center for the Study of Aging and Human Development – commonly known as the Duke Aging Center – gathered to commemorate the opening of its new meeting and collaboration spaces in Duke Clinics.
Once rooms filled with old scientific equipment and massive early computers, the spaces had been transformed over recent months into a modern 700-square foot meeting venue and, a floor below, a 365-square foot shared workspace where members of the center's wide network of scholars can collaborate.
"This is an investment, the school made a decision and prioritized creating a physical space for us and it's really energizing and validating," said Dr. Heather Whitson, director of the Duke Aging Center. "We try to be a hub which draws people in. Now we have a place for that."
As part of the celebration of the spaces that officially opened in May, Duke Aging Center team members also got a chance to remind themselves of the values that lifted the center to this point as Duke Chief Audit, Risk and Compliance Officer Leigh Goller led a brief presentation and group discussion of Duke's Values in Action initiative. 
Values in Action was created as a way to help Duke community members connect the institution's core values of respect, trust, inclusion, discovery and excellence to their everyday work. A central piece of the campaign is the Values in Action website, which serves as a central hub for information about Duke's institutional values, as well as the policies and resources which help students, staff and faculty put them into practice.
As part of the presentation, Goller had attendees break into small groups to reflect on how their work aligns with Duke's Values, and share experiences of when they've had their values challenged, and what helped them move forward.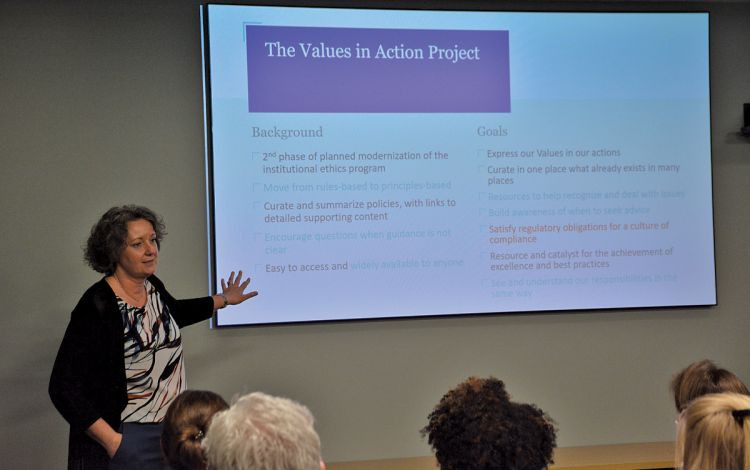 "The idea with all of this is not that we're going to be error-free," Goller said when the group discussion turned to how Duke's complex regulatory framework must still leave space for creativity. "We need to have good judgement to be able to say something was a mistake and not malfeasance or misconduct. If we put red tape in to protect us from everything, we would not get anywhere. This would not be the place that values discovery anymore."
For nearly seven decades, the Duke Aging Center has been driven by the core values of discovery and excellence.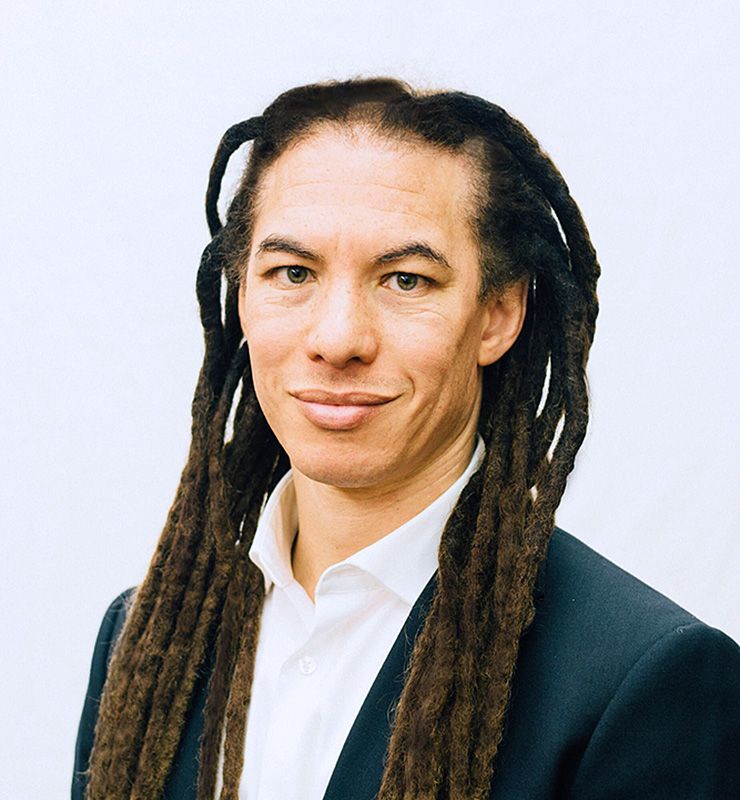 Powered by around 160 faculty members from 27 departments and eight schools and institutes at Duke, the shared sense of discovery unites the diverse set of scholars.
"I think the center's interdisciplinary nature is a real strength," said Duke Associate Professor of Sociology Tyson Brown, the associate scientific director of social sciences at the Duke Aging Center. "By bringing different perspectives together, we're able to get a more accurate and complete understanding of the aging processes."
And the center's commitment to excellence is shown in its long tradition of generating funding for vital research. The center was one of five such entities created by government funding in 1955 to study the health issues associated with getting older. Of those five, the Duke Aging Center is the only one still active, something director Heather Whitson credits, in large part, to the center's long-standing focus on the complete process of aging, not simply issues facing older people.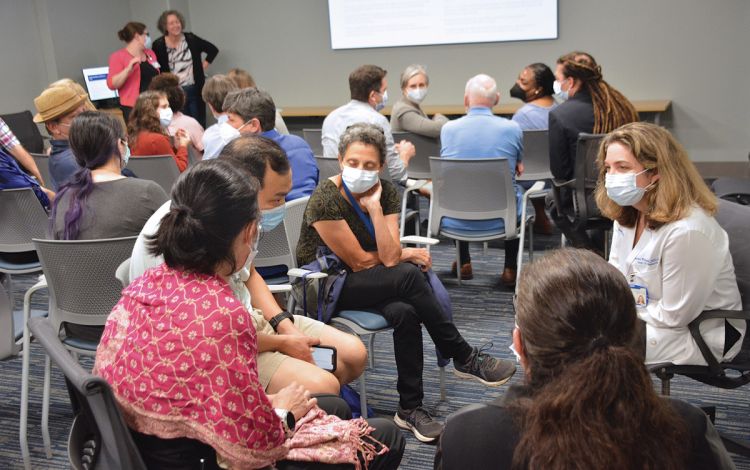 And in fall of 2021, the National Institutes of Health announced it would supply $14.8 million over five years to create the Duke-UNC Alzheimer's Disease Research Center, which is a collaboration between the Duke Aging Center, other Duke entities, and counterparts from the University of North Carolina.
As Duke Aging Center team members checked out the new spaces at last month's event, thrilled that their important work can now be done in modern, comfortable spaces, it was a reminder of how far the center had come.
And by taking a moment to reaffirm their connection to the Duke values which have guided them, it helped ensure the center's future continues on the same, worthy path.
"I think among mission-driven scientists who want to have interdisciplinary collaboration and help people, it really resonates with us when you start talking about values, and discovery, and integrity, and respect," Whitson said. "We get that. We feel like we embody it. But it's also good to be able to check ourselves and make sure that, in our pursuit to do the right thing for humankind, we're still following all the rules."
Send story ideas, shout-outs and photographs through our story idea form or write working@duke.edu.