Four Faculty Elected to American Academy of Arts & Sciences
Academy, founded in 1780, honors excellence and leadership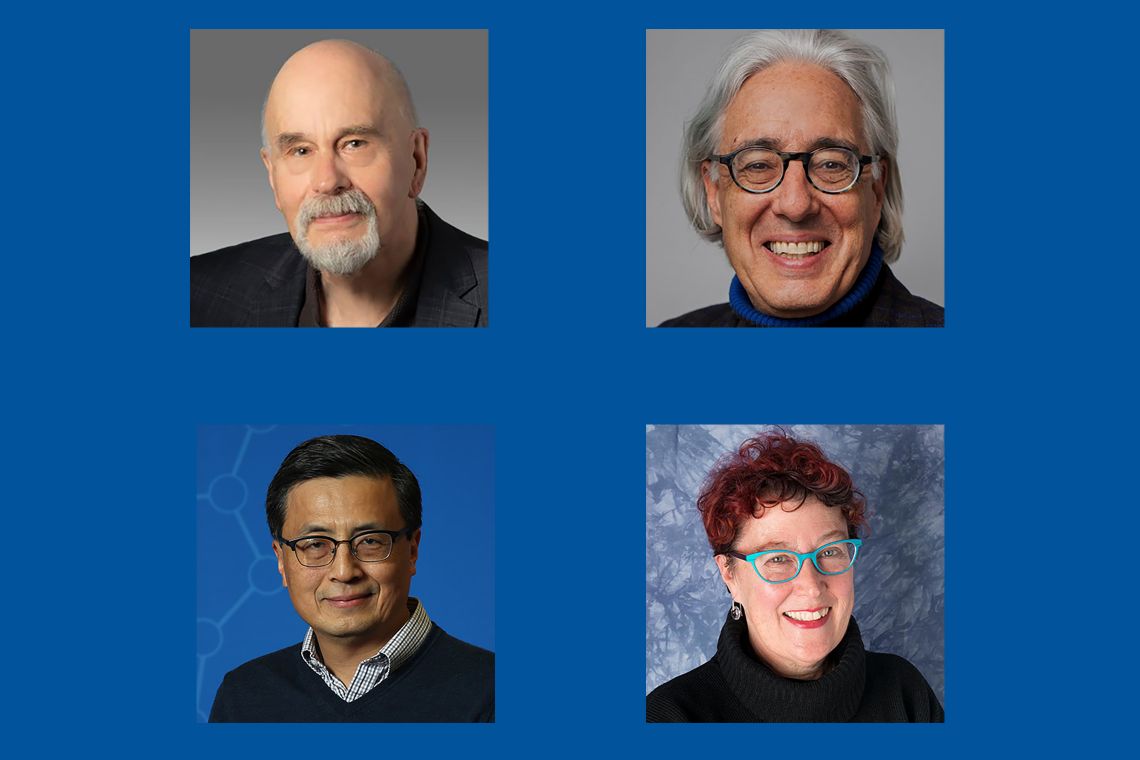 Four members of the Duke faculty have been elected members of the American Academy of Arts & Sciences.
Founded in 1780, the Academy honors excellence and convenes leaders to examine new ideas, address issues of importance to the nation and the world, and advance the public good. This year's election of 261 new members continues a tradition of recognizing accomplishments and leadership in academia, the arts, industry, public policy, and research.
Duke's new member are:
Robert Calderbank, Ph.D., Charles S. Sydnor Distinguished Professor of Computer Science and Director of the Rhodes Information Initiative.
Z. Josh Huang, Ph.D., professor of neurobiology and co-leader of an effort to map the brain in new detail.  
Avshalom Caspi, Ph.D., Edward M. Arnett Distinguished Professor of Psychology and Neuroscience and Terrie E. Moffitt, Ph.D., Nannerl O. Keohane University Distinguished Professor of Psychology and Neuroscience. Together, Caspi and Moffitt, who are married, co-lead two longitudinal studies on the interactions of genes, environment, health and behavior from birth to death.  
"The Academy was founded on the belief that the new republic should honor truly accomplished individuals and engage them in meaningful work," said Nancy C. Andrews, Chair of the Academy's Board of Directors and former Dean of Medicine at Duke. "The Academy's dual mission continues to this day. Membership is an honor, and also an opportunity to shape ideas and influence policy in areas as diverse as the arts, democracy, education, global affairs, and science."
Duke's four new members join a distinguished group of individuals elected to the Academy before them, including Benjamin Franklin (elected 1781) and Alexander Hamilton (1791) in the eighteenth century; Ralph Waldo Emerson (1864), Maria Mitchell (1848), and Charles Darwin (1874) in the nineteenth; Albert Einstein (1924), Robert Frost (1931), Margaret Mead (1948), Milton Friedman (1959), Martin Luther King, Jr. (1966), Stephen Jay Hawking (1984), and Condoleezza Rice (1997) in the twentieth; and more recently Jennifer Doudna (2003), Bryan Stevenson (2014), M. Temple Grandin (2016), John Legend (2017), Viet Thanh Nguyen (2018), James Fallows (2019), Joan Baez (2020), and Sanjay Gupta (2021).