Celebrating Duke's Administrative Aces
As we mark Administrative Professionals Day on April 27, meet colleagues who thrive in challenging roles
Few understand the role played by administrative professionals quite like Gina Rogers.
In addition to working in administrative professional roles earlier in her career, Rogers, assistant director of Duke Learning & Organization Development, now helps administrative professionals at Duke sharpen skills with initiatives such as the Certified Executive Administrative Professional program.
She understands that the abilities shown each day by administrative professionals go far beyond what most people see.
"I hear a lot about logistics out there in the marketplace these days and I think that a lot of administrative professionals have been handling logistics in some way for a long time," Rogers said. "Their jobs involve logistics, project management skills, collaboration, resource management, and other higher-level skills that they've been doing for decades."
As we mark Administrative Professionals Day on April 27, the dedication and resourcefulness shown by colleagues in these roles are worth celebrating.
According to the U.S. Census Bureau, there are around 5.5 million people in the country working in administrative assistant or office support roles. Across Duke University and Duke Health System, there are nearly 1,300 staff members in administrative professional roles who showcase their diverse skillsets each day.
"The complexity, the level of skill, the level of knowledge required to successfully navigate an administrative role has probably long been undervalued," Rogers said. "There's been quite the evolution to the profession. Now they need to know everything from accounting, to navigating different software systems, to navigating higher-order relationships to be able to accomplish their work."
Meet a few administrative professionals at Duke and learn what drives them to excel.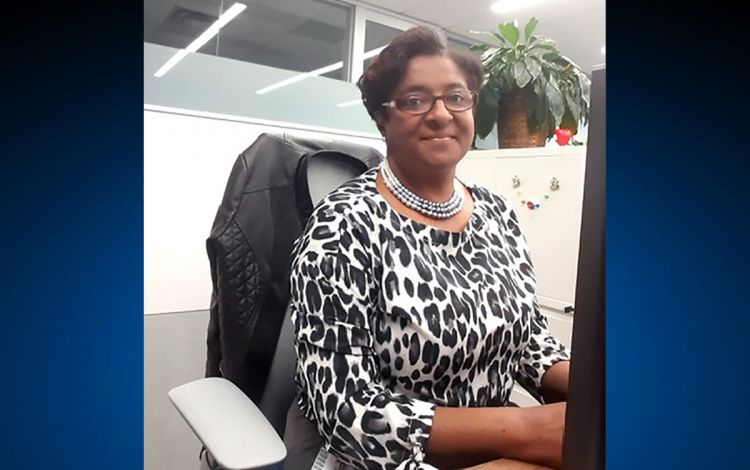 Name: Lynette Blackwell Williams
Position: Staff assistant to Dana McDonald, Director of Human Resources at Duke Clinical Research Institute(DCRI)
How she makes a difference: Williams' colleagues gave her the nickname "Unofficial Alexa," because, like the namesake of the Amazon Echo virtual assistant, there's unlikely to be a question she doesn't have the answer to after 30 years at Duke.
"It's fitting, I must say, because I've been at Duke so long," Williams said. 
Williams supports the 12 members of the DCRI Human Resources team, by hosting virtual meetings, managing schedules, assisting with new employee orientations, and serving as a liaison for DCRI employees and the HR team.  Additionally, she provides administrative support for DCRI's new Director of diversity, equity, inclusion and DCRI's new Director of quality assurance. 
She also passes on her knowledge in the field as the co-vice president of professional development for the Duke Certified Executive Administrative Professional Network. 
"Being a mentor through that program has afforded me the opportunity to groom other admins that are new to roles and help them to excel," she said. 
What she loves about her role at Duke: Williams said her colleagues have made her time special.
"I learn something every day from them, and hopefully they learn something every day from me," Williams said.
Name: Lori College
Position: Administrative Assistant for the Duke Transplant Center
How she makes a difference: Joining Duke six months ago, College supports the life-saving work of the nationally-ranked Duke Transplant Center.
College works closely with the administrative directors, quality assurance and performance improvement coordinators, but she also schedules meetings between doctors and staff, onboards new employees, and orders equipment for 90 staff whose tasks bolster the clinical work of surgeons in the Department of Medicine. 
"I think of myself as a factotum. Whatever needs to be done, I do it," said College, a member of the Duke Health Administrative Professionals Affinity Group. "No two days are the same and every day brings opportunities to be nimble."
What she loves about her role at Duke: College finds meaning in how her work contributing to saving lives and meeting the critical needs of hearts, lungs and other organs for patients who come to Duke for care. 
"I love being behind the scenes to support this amazing team of clinicians and leaders who do so much to help people," she said. "I'm really happy when I know that I might have made it easier for them to fly an organ in for somebody."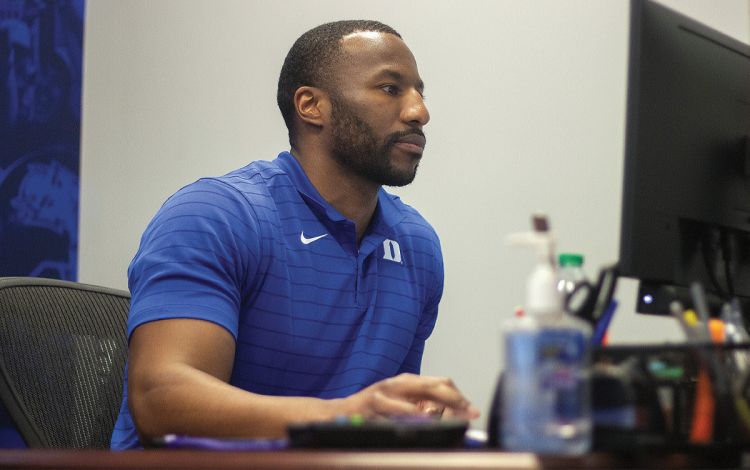 Name: Jarett Gerald
Position: Associate Director of Administrative Operations, Duke Athletics
How he makes a difference: Gerald joined the Duke Athletics staff in September of 2021 to support Vice President and Director of Athletics Nina King, who was named vice president in May 2021 . In his role, Gerald organizes King's schedule, accommodates requests, arranges travel and manages the flow of visitors to King's office.
The support doesn't only go one-way, as Gerald said that King has played a major role in helping him acclimate to Duke.
"It's been great to have her as a resource and to be able to lean on her to help me figure out who I should go to in order to answer specific questions," Gerald said. "It makes my job a lot easier."
What he loves about his role at Duke: While in college at the University of South Carolina, where he worked prior to coming to Duke, Gerald competed as a long jumper. So, he appreciates the amount of time and energy Duke invests in the personal and academic parts of the student athlete experience.
For proof, Gerald points to the one-on-one conversations King schedules with every first-year Duke student athlete.
"Obviously, we're going to compete for conference championships and national championships, but we also work hard to make sure our student-athletes are having a meaningful and enriching academic experience," Gerald said
Got a shout-out for an administrative professional at Duke? Share it on the Making a Difference website.