Certificate Program Creates Elite Administrative Professionals at Duke
The Certified Executive Administrative Professional program opens registration for its next cohort in March
While working from home during the pandemic, Cynthia Smith Ornelas took part in virtual training sessions about digital work tools such as Zoom and Microsoft Teams. Her staff assistant role, like many others at Duke, suddenly relied on adding new skills.
But on a Friday morning in October, Smith Ornelas joined around a dozen other colleagues in-person for the Certified Executive Administrative Professional program, first offered in 2017 by Learning & Organization Development, a unit in Duke Human Resources.
"You need to keep your skills sharp for whatever job you're doing," said Smith Ornelas, staff assistant in Duke Health Development. "I feel like I've learned a lot through this program just talking and hearing other people talk about their accomplishments, their battles and their whole journeys."
The Certified Executive Administrative Professional (CEAP) program is a nationally recognized certificate that involves taking eight sessions for the CEAP designation. Through the program, Duke's administrative professionals sharpen their ability to communicate, nurture strong relationships with managers and colleagues, and more.
"This is about administrative leadership," said Assistant Director of Duke Learning & Organization Development Gina Rogers, who helps lead the program. "It is very much about taking charge of yourself as a leader and as an administrative professional moving forward. We cover the soft skills that help a professional manage themselves better, manage the relationships with whomever they might be supporting better, and manage their environments better."
The program, which is open to administrative professionals from Duke University and Duke University Health System, opens registration for its next cohort in March. About 123 staff members have received the certificate, and the program has developed a sense of community among participants, since the topic touches on the kinds of challenges unique to the role.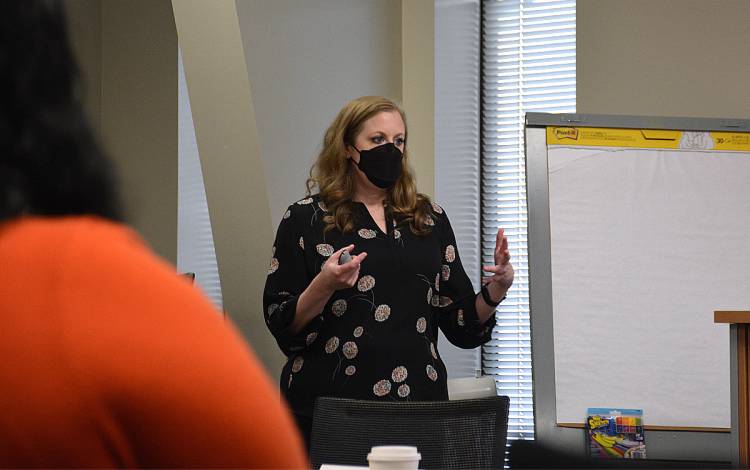 "A lot of administrative professionals work solo, so it's really validating for them to hear each other's stories," said Learning & Organization Development Senior Practitioner Marjorie Siegert, a program instructor. "They say 'That happens to us, too.'"
The current cohort began its journey through the program in early 2020. But after two meetings, the eight-session program was paused due to pandemic. With no online version available, the group didn't resume work together until the meeting on October 22.
In the meantime, the course participants had figured out how to continue to do their jobs while working remotely. While some members of the class had returned to campus workspaces, or had adopted a hybrid schedule, many were still working from home.
They'd also managed to continue their work while balancing the stress of the pandemic and, in some cases, balancing childcare or home-schooling with their roles.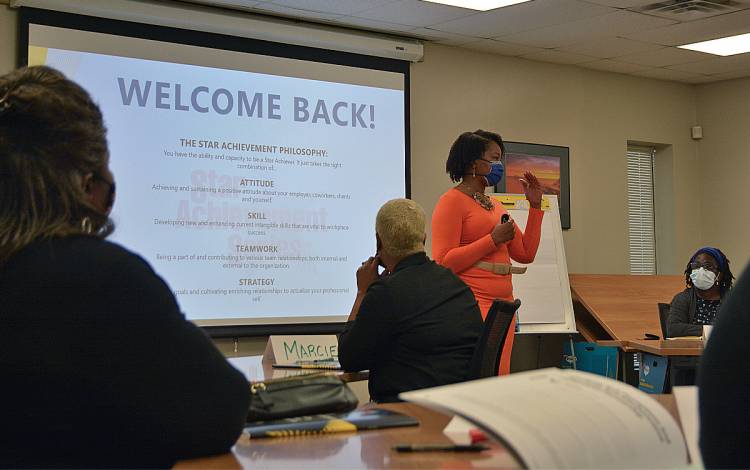 They'd also managed to continue their work while balancing the stress of the pandemic and, in some cases, balancing childcare or home-schooling with their roles.
And the nature of administrative professional jobs has changed with administrative professionals needing to have a deep understanding of digital tools such as Microsoft Outlook, Zoom and Microsoft Teams.
"In today's modern context, administrative professionals are a hub, they are at the center," Rogers said. "The complexity of knowledge that's required to be an administrative professional today is leaps and bounds different than what it was, maybe even 10 years ago."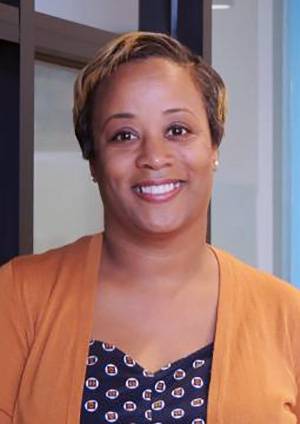 Marcie George, a staff assistant with the Duke Department of Population Health Sciences, has been at Duke for 11 years. During her time, she's seen the importance of taking on new challenges and expanding her skillset. She said the CEAP program will help deepen her knowledge of the communication skills and relationship-building abilities to turn those steps into a pathway forward.
"I definitely want to be able to take the tools that Duke offers, which can be a way to help staff members actually grow," George said. "That requires working hand-in-hand with our department's leadership, managers and myself to take the initiative, provide opportunity and be genuinely inclusive to assist in potential growth."
For more information about the certification, contact Gina Rogers at gina.rogers@duke.edu.
Send story ideas, shout-outs and photographs through our story idea form or write working@duke.edu.