Plans for Final Four Weekend
Watch party on campus for students and spouse only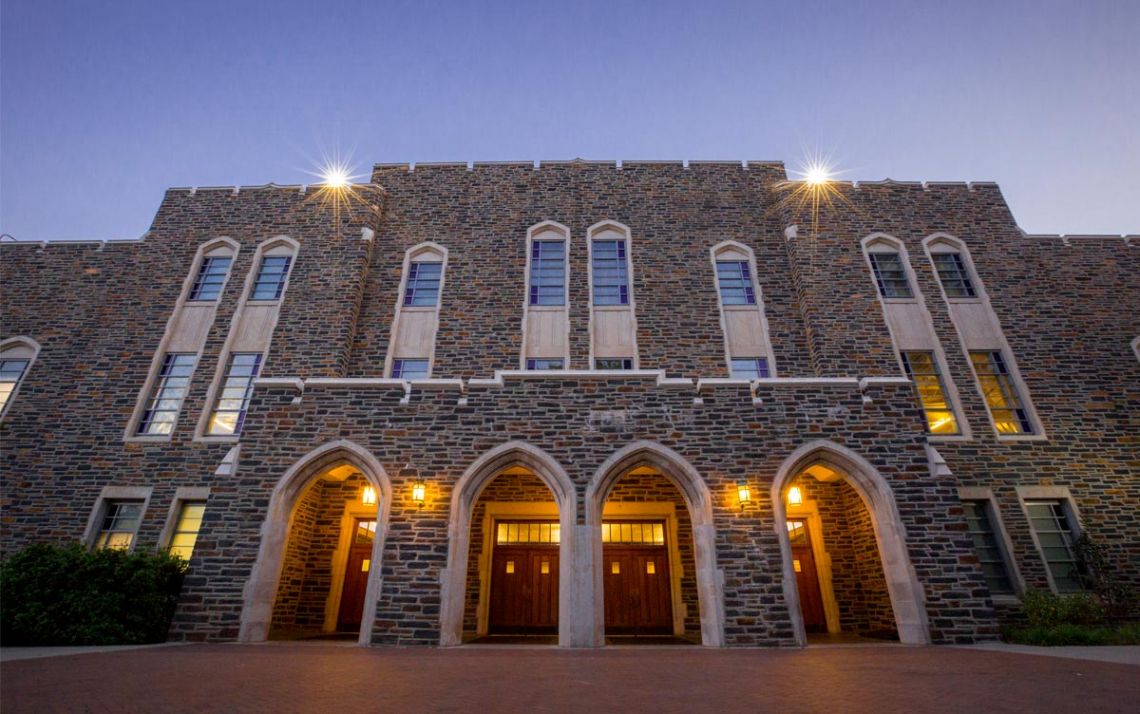 As the Duke men's basketball team prepares to play in this weekend's NCAA Tournament Final Four in New Orleans, Duke community members should prepare for adjustments in vehicle and pedestrian traffic on campus.
On Saturday, Duke Police may restrict travel at main campus access points as Student Affairs and Athletics hosts a Final Four viewing party for students to watch the Blue Devils' semi-final matchup against the University of North Carolina. The event will be in Cameron Indoor Stadium and is only open to undergraduate and graduate/professional students and their spouse/partners. Doors open at 5 p.m. for viewing of both Final Four games.
During the Duke game, which starts at 8:49 p.m., those coming to West Campus may be asked to show a DukeCard ID to police officers stationed at main entry points. Only Duke students and authorized staff with appropriate identification will be allowed on campus. News media with Duke-issued press badges will also be permitted on campus. Duke bus routes will not be impacted by the event.
If Duke wins the game on Saturday, it will play for the NCAA National Championship on Monday night and a similar viewing of the game will be held for undergraduate and graduate students in Cameron Indoor Stadium.
Additional information will be shared on Monday about any plans and preparations for activities related to the championship game.