Duke Earns Tree Campus Honor for 14th-Straight Year
Duke receives Tree Campus Higher Education designation for conserving trees and including them in research
With more than 17,000 trees on the campus of Duke University, the institution's commitment to being a "university in a forest," is very much alive.
That's underscored by the Arbor Day Foundation recognizing Duke this month with the 2021 Tree Campus Higher Education designation for the 14th consecutive year. The honor is given to colleges and universities which promote healthy trees and engage students and staff in the spirit of conservation.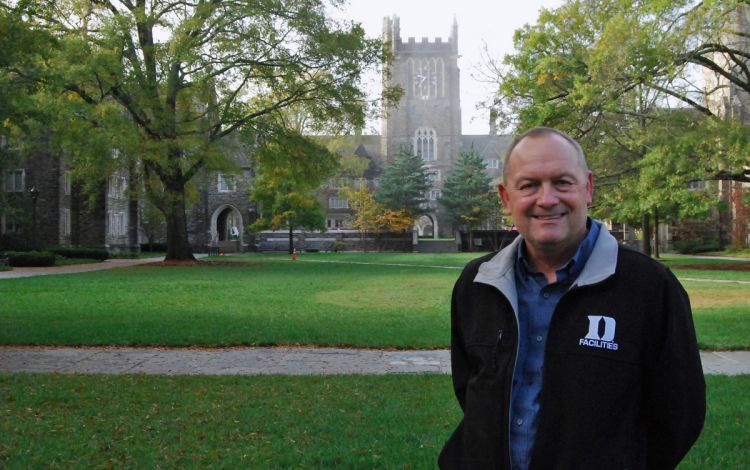 "I think this shows consistency, that this isn't just a one-time thing," said Duke Landscape Services' Superintendent of Tree Management Roger Conner. "We're constantly reviewing and updating our forest. As the forest declines, we try to put the next generation of forest back in, so it's a living activity, just like a tree is a living entity."
To become one of the 393 schools to receive Tree Campus Higher Education status, an institution must meet five core standards for sustainable campus forestry: maintain a tree advisory committee, create a campus tree care plan, devote funds to a campus tree program, hold an Arbor Day observance and sponsor student service learning projects.
During the past year, Duke has also added new trees near places such as Gross Hall, continued to embrace innovative tree care techniques. Meanwhile, Renata Kamakura, a Ph.D. student with the Nicholas School of the Environment, has collaborated with Duke Landscape Services on a research project examining the how tree maintenance plans affect the long-term health and lifespan of trees.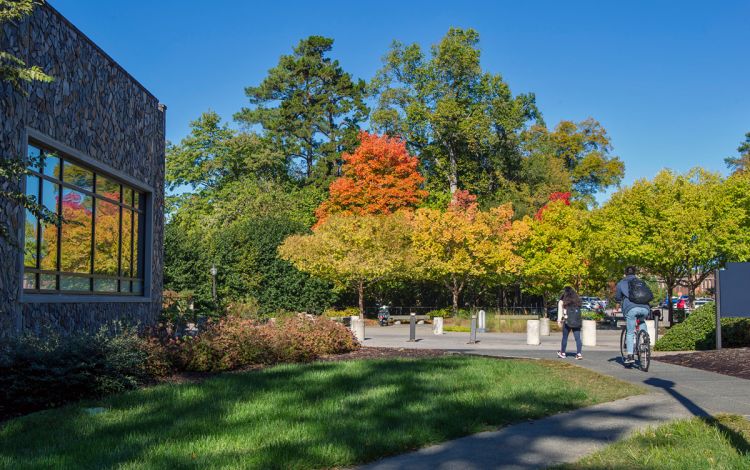 Kamakura has been given access to Duke's tree care plans and data about the campus inventory of trees. When the project is complete, it will give Duke a detailed look at the effectiveness of its approach and an idea of which trees are thriving and which ones need more focus in the future.
"It's still pretty rare for a campus to have a full inventory of tress, and have people willing to take time to talk to us about all of the maintenance that's been done on those trees over time," Kamakura said.
Conner said efforts to involve the campus community in the life of Duke's trees will continue in 2022 with plans coming together for a National Arbor Day event next month.
North Carolina's statewide Arbor Day is slated for Friday, March 18.
Send story ideas, shout-outs and photographs through our story idea form or write working@duke.edu.