Get Help Uncovering and Building Your Family Tree
Duke Libraries offers staff, faculty and students genealogy tools at no charge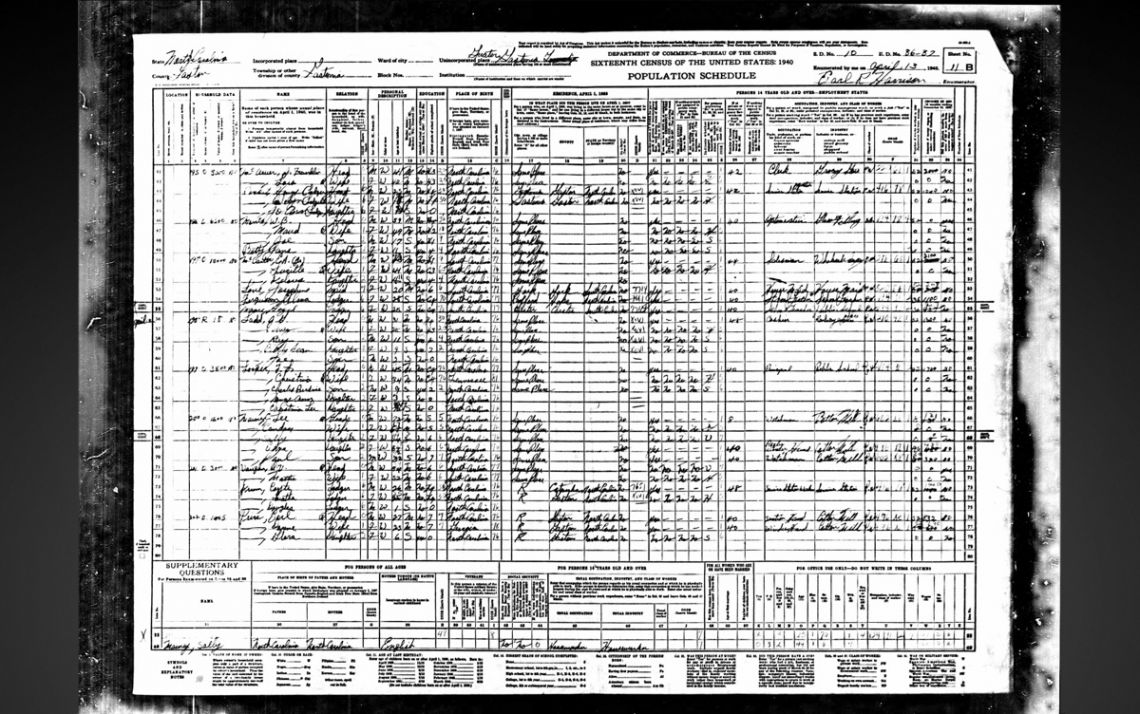 A few years ago, Michelle Moshkowitz saw a mention that Duke students, staff and faculty could use Duke University Libraries to access Ancestry.com, an online genealogy service, at no charge.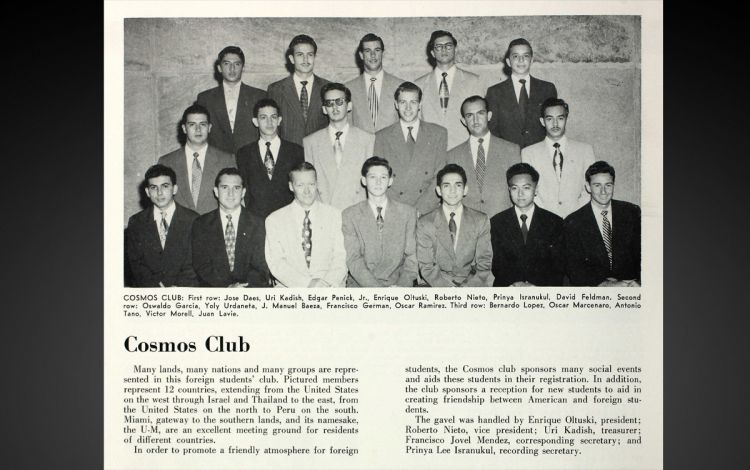 Out of curiosity, Moshkowitz, who has worked at Duke for 13 years, gave it a shot. She went to the website, which can trace family history through sources such as draft cards, census records, obituaries and other digitized documents, and started looking up her family members.
When she entered the name of her father, Uri Kadish, among the documents that popped up was a page from the 1952 yearbook of the University of Miami. In a photo of the Cosmos Club, which provided fellowship to international students, a smiling and youthful Kadish, the club's treasurer, could be seen sitting in the front row, second from the left.
Her father died nearly a quarter century ago, and she lost her mother around a decade ago, so the chance to catch any new glimpse of her parents was precious and rare.
"I saw this photo pop up, and I was like, 'Oh my God,'" said Moshkowitz, a certified medical assistant at Duke Integrative Medicine.
Duke students, staff and faculty can take advantage of Ancestry.com, and other online genealogy resources from Duke University Libraries at no charge with a DukeID login. On Ancestry, users can search among billions of records in census, vitals, military and immigration databases. The information gathered can help uncover family roots and inform you about familial links or distant relatives you may not have known.
"Genealogy is a way you can bring a family together," said Duke University Libraries Team Lead for Bindery and Monograph Maintenance Lesley Looper, who helps manage the library's genealogy tools. "It can connect you to the people who have passed away, but also bring you closer to the ones who are still living."
Looper and Jacquie Samples, the head of the Metadata and Discovery Strategy Department, both work in Duke University Library's Technical Services Division and are happy to help. 
For both, genealogy has been a hobby. Through her research, Looper has found information on her ancestors dating as far back as the 1600s. Meanwhile, Samples has been able to trace part of her family tree back to the 1400s. Both have found connections to people who fought in the American Revolution.
The pair has often used Duke University Library's genealogy research tools, including Ancestry.com, to dig into their families' past. And when the COVID-19 pandemic hit, and they found themselves with some free time, they figured that updating the section of the Duke University Library website devoted to guiding genealogy research would make for a satisfying challenge. They even created an informal group on Microsoft Teams. 
"We thought this would be a really fun project," Looper said. "And it has been a lot of fun, working together with Jacquie on it and delving into all of the resources the library offers."
The updated online guide shows that, in addition to Ancestry.com's library edition, Duke University Libraries can connect researchers to census data from HeritageQuest Online, or dig through church information by setting up a free account with  Family Search, as well as find books in the libraries' collections on the topic of digging into your roots. And both said they love fielding questions from library users on the topic.
In the fall of 2021, Looper and Samples got to help Duke students, too. They were guest lecturers in a class taught by Public Policy Professor Don Taylor. The assignment Taylor put to his students was to find ancestors who were alive during the 1918 flu pandemic and find out about their experience. Looper and Samples gave the students advice on how to use Duke University Libraries' resources to dig up information.
Looper and Samples recall helping students trace their roots back to countries such as England and China to learn how their ancestors weathered the epidemic.
"Without someone saying, 'This is how you start,' it can be really hard to get going," Samples said. "Even with all of the modern technology, you may not know what to look for. And once you find something, like your grandfather's draft card, where do you go from there? We like being able to help people learn how to put everything together."
Send story ideas, shout-outs and photographs through our story idea form or write working@duke.edu.