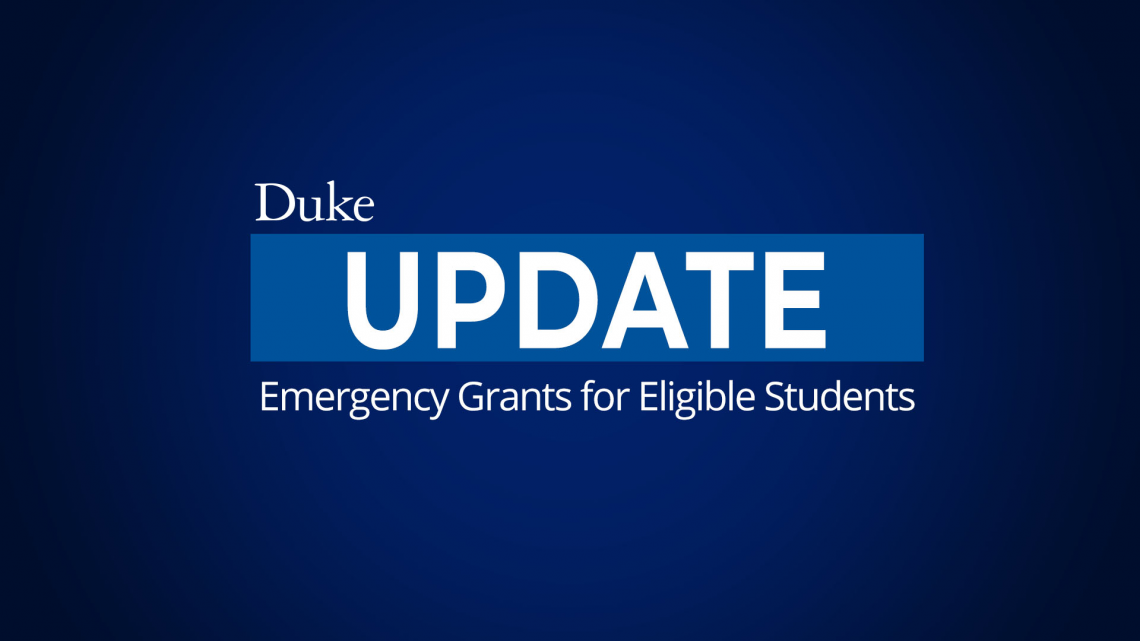 In December, Duke will begin distributing federal emergency financial aid grants to students from its allocation from the Higher Education Emergency Relief Fund III (HEERF III) authorized by the American Rescue Plan (ARP).  Duke will make the grants to eligible students to assist with educational or emergency costs that have arisen during the coronavirus pandemic. The grants are in addition to funds Duke distributed to students this past spring through the HEERF II grant program.
Eligible students will receive grants of either $1,750 or $3,000, depending on their enrollment status and level of demonstrated need. The funds are to help eligible recipients cover expenses for education and/or emergency costs that arise or have arisen because of coronavirus, such as tuition, food, housing, health care (including mental health care) or child care.
HEERF funding is available to qualifying undergraduate, graduate and professional students.
HEERF grants do not affect a student's current or future federal or Duke financial aid eligibility. Under the law Duke must distribute these grants to eligible students with exceptional need, which Duke will identify by the Free Application for Federal Student Aid (FAFSA), or College Scholarship Service Profile (CSS profile) for students not eligible to file a FAFSA. 
Students who have filed or are eligible to file the FAFSA who have experienced recent changes in their financial circumstances (for example, as a result of recent unemployment) have the opportunity to request a financial aid adjustment. These adjustments may result in a change to the federal Expected Family Contribution (EFC) or eligibility for funding
The university has distributed information to students by way of DukeHub regarding HEERF grants and the opportunity to request a financial aid adjustment. More information about the assistance, including required steps, eligibility criteria and deadlines is available on the Duke Financial Aid website.