Blue Devil of the Week: Discovering Creative Uses for Technology
Chief Technology Officer Charley Kneifel helped create the SymMon app
Name: Charley Kneifel
Position: Chief Technology Officer in the Duke Office of Information Technology
Years at Duke: 9
What he does at Duke: As chief technology officer in OIT, Charley Kneifel manages the central technology infrastructure of Duke University. Almost any service used daily — from email, to servers, software and databases — is his responsibility.
"We pretty much touch almost everything that we do online," Kneifel said.
Kneifel joined Duke in 2012 after serving as the chief information officer at the American Kennel Club for nine years, a role "unlike any other job I've had in the past" because it allowed him to apply his information technology experience to his love for dogs. But as someone who received a doctorate in chemistry, he wanted to return to academia, and he has left a mark at Duke.
Kneifel has a reputation for thinking outside the box to address important problems. He was a 2020 Presidential Award recipient for his work in helping create the Duke SymMon app, aiding Duke at a crucial point in developing its COVID-19 response plan early in the pandemic.
While ensuring technology runs properly, Kneifel and his team streamline processes in new ways. For example, a QR code was created this fall to quickly access information at flu vaccination sites for students, staff and faculty, cutting down on the time to administer the vaccine to each person.
"I like solving problems," Kneifel said. "I enjoy figuring out better, newer ways to do things or having people bounce ideas off me or having broad discussions."
What he loves about Duke: The people he works with make his job most meaningful.
"I love being at a private institution where we're in control of our own destiny," Kneifel said. "I like the leadership … I like everybody I work with, and I think there's a lot to get behind at Duke."
Lesson learning during the pandemic: COVID-19 had a distinct impact on how techonology is used at Duke, which created challenges to solve and new opportunities, too.
While working with tools like the SymMon mobile app, Kneifel learned to "pay attention to the details, communicate well and do the verification so that you're comfortable things are working as they should."
However, not everything works perfectly right away. He found himself returning to an old adage:
"Trust but verify," Kneifel said.
First ever job: From age 12 to 16, Kneifel delivered the Pittsburgh Post-Gazette six days a week to about 70 houses in his neighborhood. He walked to each house in the mornings and delivered the papers on doorsteps.
"I got to sleep in on Sundays," he said.
Best advice received: While studying for his doctorate in chemistry at the State University of New York at Stony Brook, Kneifel's thesis advisor gave him a piece of advice that he said applies to anyone in any career.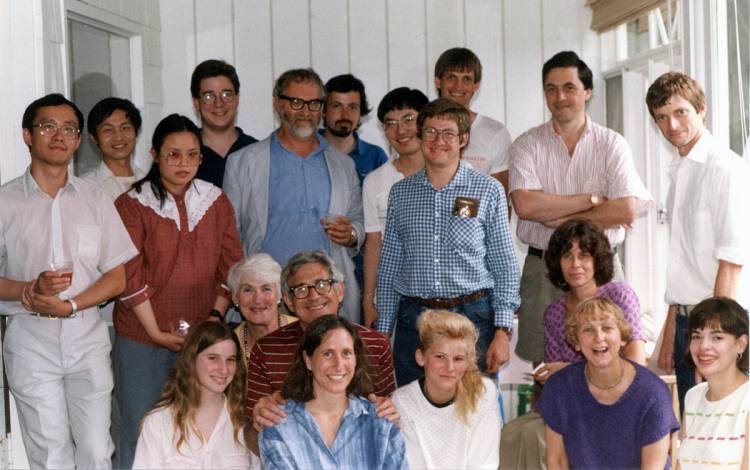 "Do something you love, and something that you feel good about doing," Kneifel recalled the advisor saying. "Something that you get a sense of accomplishment for. Don't do something because it pays well or don't do something because it's easy; do something that you feel you can make a contribution."
How he made the switch from chemistry to tech: As a graduate student, Kneifel's work in chemistry centered around computing and using programming for his research about water. He found he enjoyed working on the technology just as much as the chemistry itself, which helped shape his career path into information technology.
When he's not at work: Kneifel takes walks with his wife in the Black Creek Greenway in Cary, near where they live. The routine of walking about three to five miles each day has helped him lose 65 pounds since the beginning of the year.
"I'm under 200 pounds for the first time in 25 years," Kneifel said. "It's nice to just disconnect and be out and have nice conversations."
Something most people don't know about him: While he worked for the American Kennel Club, Kneifel's daughter and the family dogs, Pippin and Rosebud, Cardigan Welsh Corgis, participated together in dog shows across the United States, where Kneifel's daughter was judged on how she handled them rather than the dogs themselves being evaluated. Competitions took the family all over the country, an experience packing in the cars for road trips he looks fondly back on.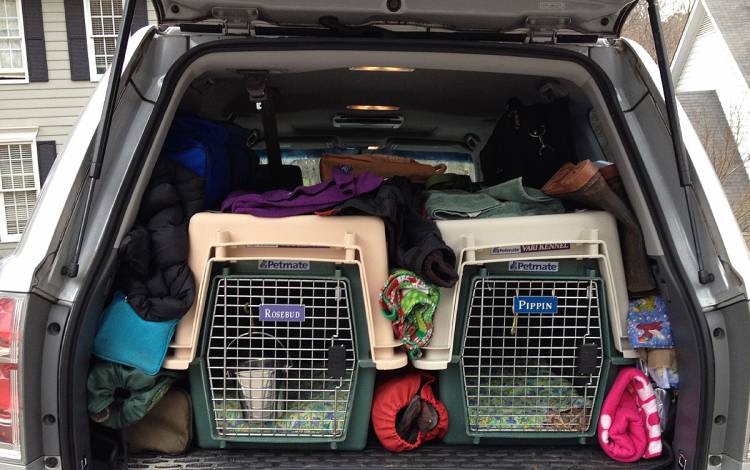 "We traveled all over the southeast, as far away as Louisville, to the west, and as far north as Harrisburg, Pennsylvania and to Florida," he said.
Streaming TV binge recommendation: Kneifel gives high praise for Ted Lasso and the Great British Bake Off. He and his family also enjoy Rick Steves' Europe and old episodes of Antiques Roadshow.
"We're looking for things to do after the pandemic," Kneifel said. "My wife likes to go to estate sales and other things, see what people have that's weird and interesting and look for these unexpected treasure that are worth a lot of money."
Is there a colleague at Duke who has an intriguing job or goes above and beyond to make a difference? Nominate that person for Blue Devil of the Week.