Duke Time Off Photo Campaign Heads into Home Stretch
Deadline for submitting photos of your summer fun is August 9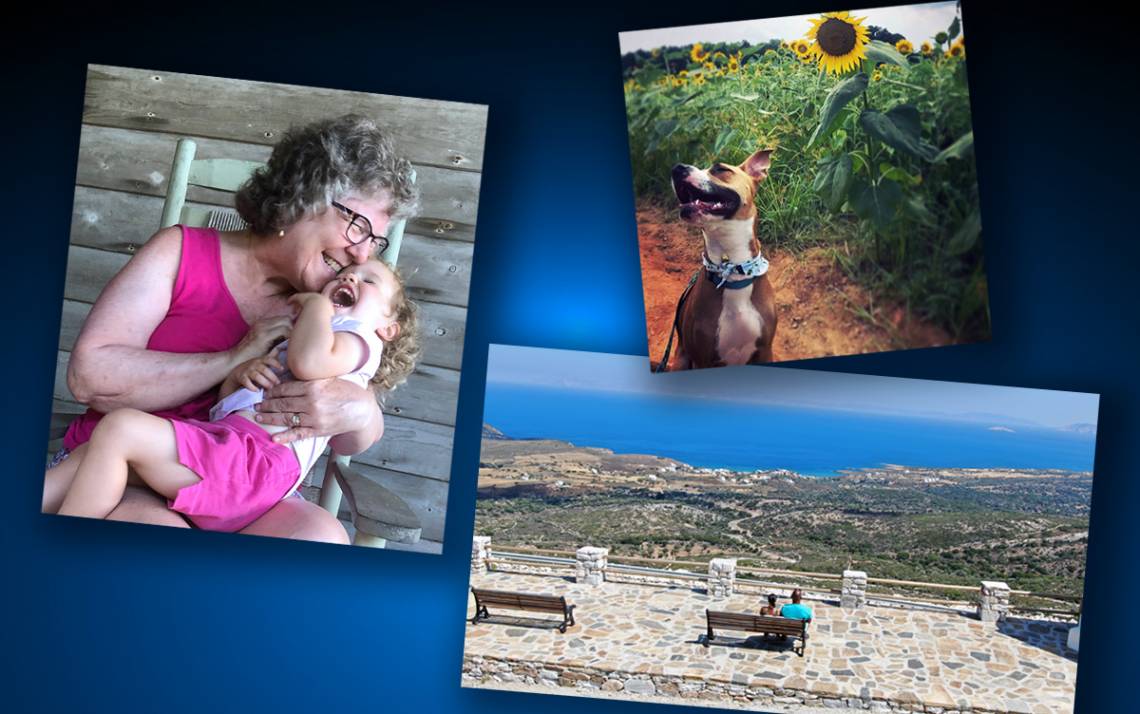 Believe it or not, there are only a few days left in our Duke Time Off photo campaign. The deadline for submitting photos of your summertime adventures, hobbies and nourishing moments away from work is noon on Monday, August 9.
So be sure to share your photos and earn a chance to win a grand prize from Duke University Stores, Washington Duke Inn, the Duke Lemur Center or Durham Performing Arts Center.
Heading into the Duke Time Off campaign's home stretch, Duke staff and faculty have submitted 262 photos.
To be eligible for prizes, photos must be taken between May 26, 2021, and Aug. 9, 2021, and shared by current University and Health System staff and faculty during the same time period. Share photos on social media using #DukeTimeOff or upload here.
Check out these recent pictures shared by Duke colleagues.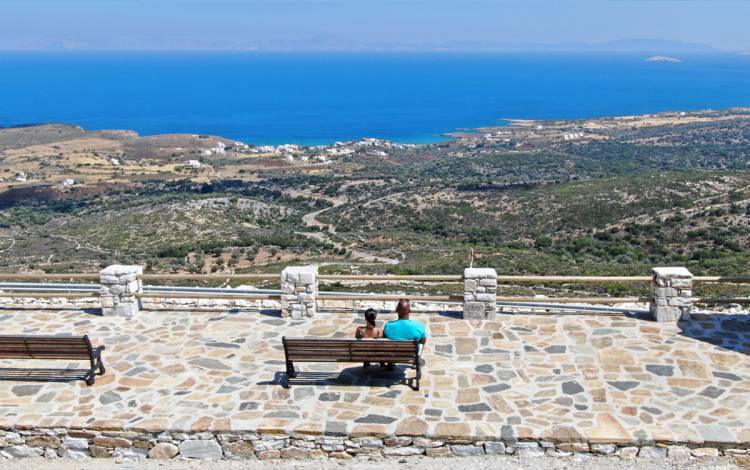 Duke OIT's Eric Bell shared this photo from a trip he took with his wife to Greece in June. Along the way, he spent time with an old college friend and fell in love with the island of Naxos.
"Naxos has some of the prettiest beaches in the world," said Bell, who also took time to savor the views from the island's mountains, too.

Babs Wise of the Office of University Scholars and Fellows passed along this image from a two-week stay in Pawley's Island, South Carolina. There, she got to spend time wither extended family, including her two-year old granddaughter.
"We're totally relaxed and enjoying each other on a porch rocker," Wise said.

Katie Loebner, a Duke speech language pathologist, captured this moment from a recent "staycation" adventure with her wife and their rescue mutt named Birdie. The three ventured to the sunflower field at Raleigh's Dorothea Dix Park, where they captured this shot. Later, they had a dusk picnic at the park at the nearby North Carolina Museum of Art. The group capped off their day by meeting friends out in Durham.
"What a life-giving and recharging #DukeTimeOff day!," Loebner wrote.
How to share your 2021 summer pictures:
Post your photo on Twitter, Instagram or Facebook with #DukeTimeOff. Tell us what you're doing with your time away from work. Remember: include #DukeTimeOff in your post, so we can find your snapshots on social media;
Post your photo and caption on the Working@Duke Facebook page: facebook.com/workingatduke;
Or upload your photo: hr.duke.edu/DukeTimeOff2021 
We know your vacation plans will look different this summer due to COVID-19. And that's okay. We welcome pictures of your special moments and adventures that capture a reprieve from the stress of these challenging times, as long as you follow CDC guidelines to travel safe. 
During the campaign, the Working@Duke editorial team awarded Duke-themed merchandise from the Duke eStore. Grand prizes at the end of the campaign include:
Overnight stay with breakfast for two at Washington Duke Inn, courtesy of the Washington Duke Inn
$100 gift certificate to the Durham Performing Arts Center
A virtual painting package for one household with their favorite lemur species. This package includes a custom-edited video of your painting session, and the winner will receive the best paintings of the bunch along with a beautiful photo of the artist(s) for display – all courtesy of the Duke Lemur Center
Winners will be announced in late August.
Got a story idea? Send ideas, shout-outs and photographs through our story idea form or write working@duke.edu.