5 First-Year Students Awarded University Scholarships
Scholarships are awarded to students with a strong interest in interdisciplinary research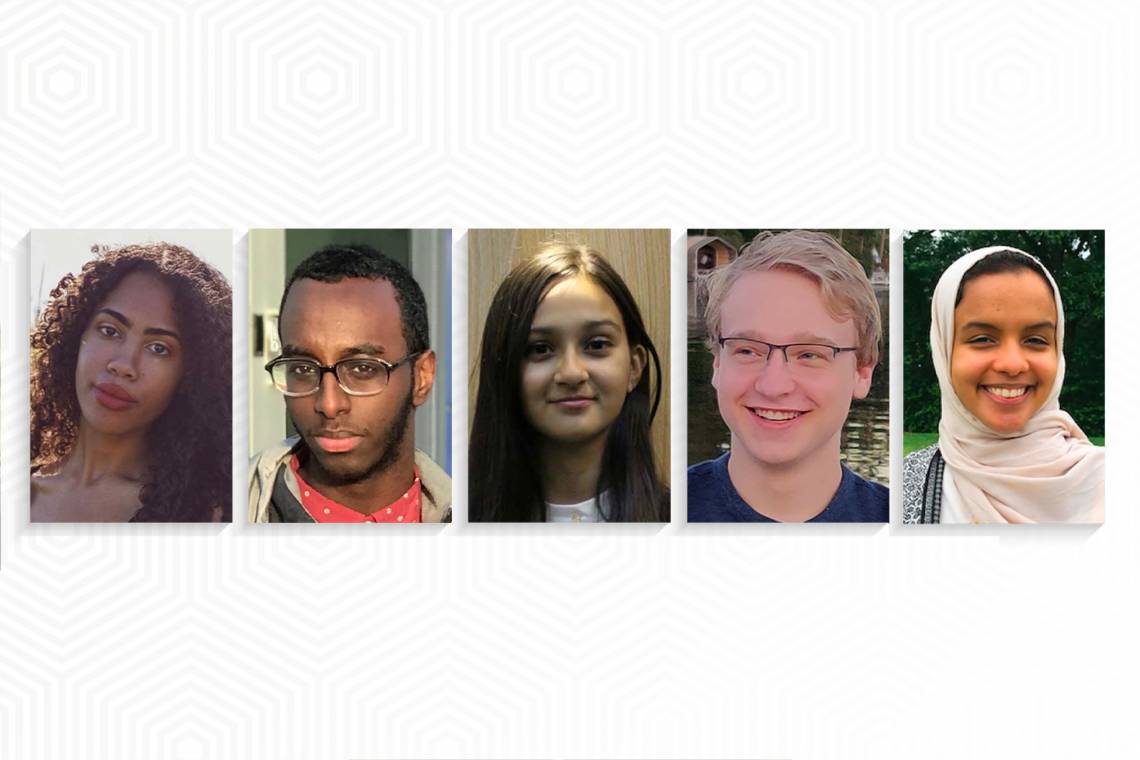 DURHAM, N.C. -- Five incoming first-year students have been awarded the University Scholars Program Scholarship to pursue their undergraduate studies at Duke University.
The scholarships are awarded to students with a strong interest in interdisciplinary research, collaborative thinking and innovative academic pursuits.
The Class of 2025 scholarship recipients are:
Zachary "Zach" Berens from Salt Lake City, Utah, a graduate of West High School
Idiris Egal from Dorchester, Massachusetts, a graduate of Boston Latin Academy
Bianca Ingram from Palm Bay, Florida, a graduate of Palm Bay Magnet High School
Zeinab Mukhtar from Arlington, Virginia, a graduate of Wakefield High School
Kulsoom Rizavi from Lucknow, India, a graduate of La Martiniere Girls' College
The University Scholars Program covers the full cost of tuition, room, board and mandatory fees for four years of undergraduate education. Generous funding is also available for domestic and international experiences, including opportunities for independent research both in the summer and during the academic year.
Based on estimated tuition rates over a four-year period, the scholarship is worth approximately $315,000.
For more information about the University Scholars Program, please visit https://sites.duke.edu/dukeusp/.
###