Staff and Faculty Share Glimpses of a Post-Pandemic Life
Duke employees describe their hopes after COVID-19
With all Duke staff and faculty able to receive a free COVID-19 vaccine, Working@Duke recently asked colleagues to share what they are excited for once they are fully vaccinated, and COVID-19 is no longer a threat.
Here are stories behind some submissions.
A happy reunion
Jodi Belanger's last pre-pandemic visit with her parents, Carole and Richard, came around Christmas of 2019. After she was fully vaccinated in early April, Belanger loaded her work supplies into her car and drove to her parent's home outside of Boston to make up for lost time.
Both of her parents are in their mid-80s and weren't able to communicate by Zoom or Facetime often. While Belanger called her parents on a daily basis, the conversations were no replacement for finally getting to see them in-person.
"I was able to spend good, quality time with them," said Belanger, administrator to the chair of the Department of Cell Biology. "I was able to take them to see friends, take them to doctor's appointments, and do just day-to-day things like sitting down and talking with them and cooking with them. It was really awesome."
Easing patients' worries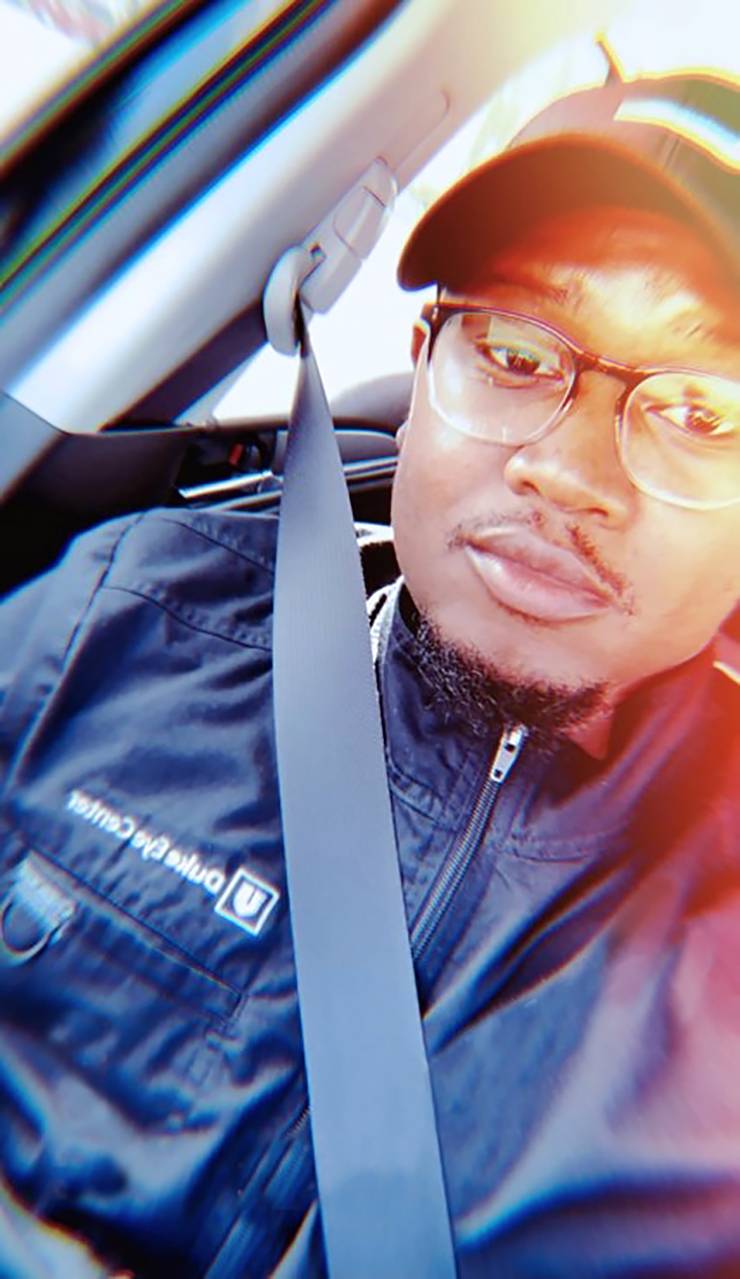 Until a few weeks ago, Darnell Waterman was a patient service associate with Duke Eye Center in Cary. He recently moved into a new position as an access specialist for Duke Health. In both roles, he helped patients find care.
And he also tried to use his buoyant personality to brighten their day.
During the pandemic, Waterman said he could sense fear and anxiety over the virus in patients he encountered. With vaccines more widespread, Waterman is looking forward to a time when the pandemic-related stress is gone.
"I'm a very positive person," Waterman said. "I try to be a light in a dark place. So when patients come through, I would try to encourage them and cheer them up. I look forward to seeing smiles on their faces."
Resuming research
Jerusha Neal was only a couple of months away from beginning new research in Fiji when the pandemic canceled her entire itinerary.
Neal, an assistant professor of homiletics — the art of preaching or writing sermons — for the Duke Divinity School, planned to spend the summer of 2020 studying how pastors in the Pacific island nation were dealing with climate change.
"I have this longing to go out and be in the field again doing research," Neal said.
While Neal is now fully vaccinated, it may be another year before she travels to Fiji. The country's government recently ordered a nationwide lockdown after COVID-19 clusters emerged in multiple regions.
"There are certainly joys that I can experience locally, like eating downtown, but I'm going to need to have some patience for everything to return to normal," Neal said.
Meeting the family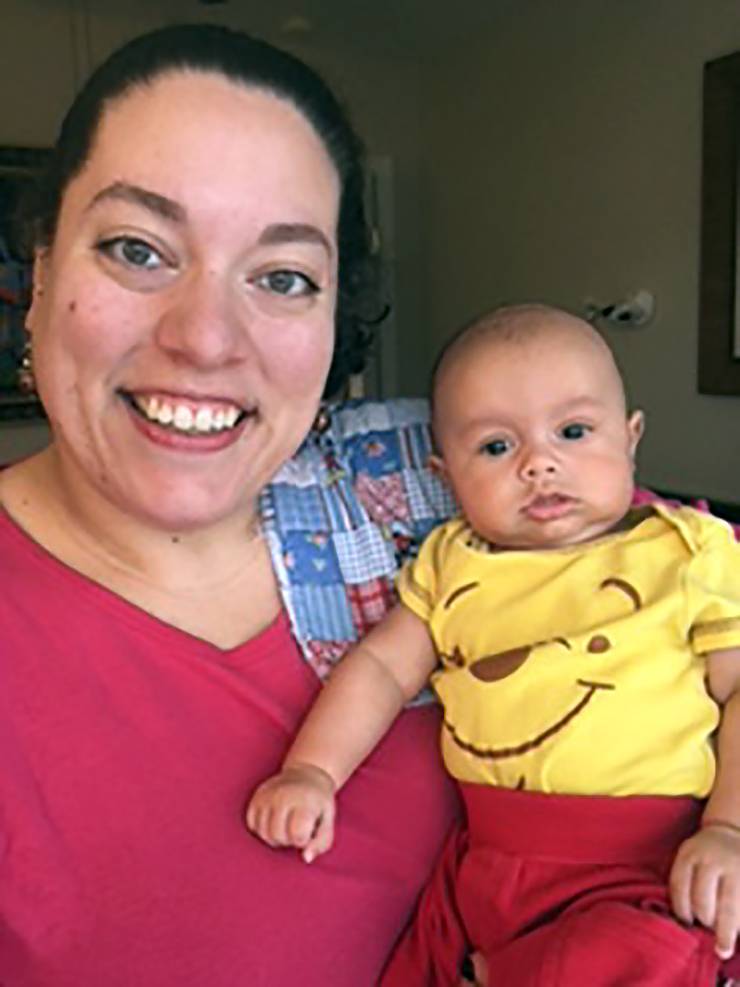 After giving birth to her son, Carson, in November, Carmen Cubilla Andrews took a gradual approach to introducing him to her family. Over a period of months, Andrews allowed her parents, her husband's parents and grandparents, and Carson's aunts to spend time with him in small, masked get-togethers.
But now that Andrews, a research technician in the Duke Department of Medicine, and her extended family are all vaccinated, Carson, now nearly six months old, can finally be part of full family gatherings, the first of which will be to celebrate Andrews' younger sister graduating from college.
"We'll be able to gather and not worry about anything because we will all be vaccinated," Andrews said. "It will be nice to not have to worry. It's going to be great."
A long-awaited meeting
Krista Melo's husband, Dan, saved a 5-month-old girl's life right before lockdown in March of 2020.
Dan, who had applied to be a liver donor in 2019, gave part of his liver to a girl at Duke University Hospital on March 6, 2020. The Melos were supposed to meet the infant and her family after the procedure, but the pandemic prevented any gathering to happen before Dan was discharged on March 11.
"When we were in the hospital we saw a sudden shift in doctors and nurses hugging us to not even touching us," said Melo, application analyst for Duke Health Technology Solutions.
The Melos met the girl, who is now a year and a half, over Zoom. They also exchange letters with the family and message them on Facebook every week.
Melo is hopeful they can all finally meet this year.
"We are looking most forward to meeting them in person and celebrating this little warrior and her family, who we now consider to be a part of ours," she said.
Hitting the road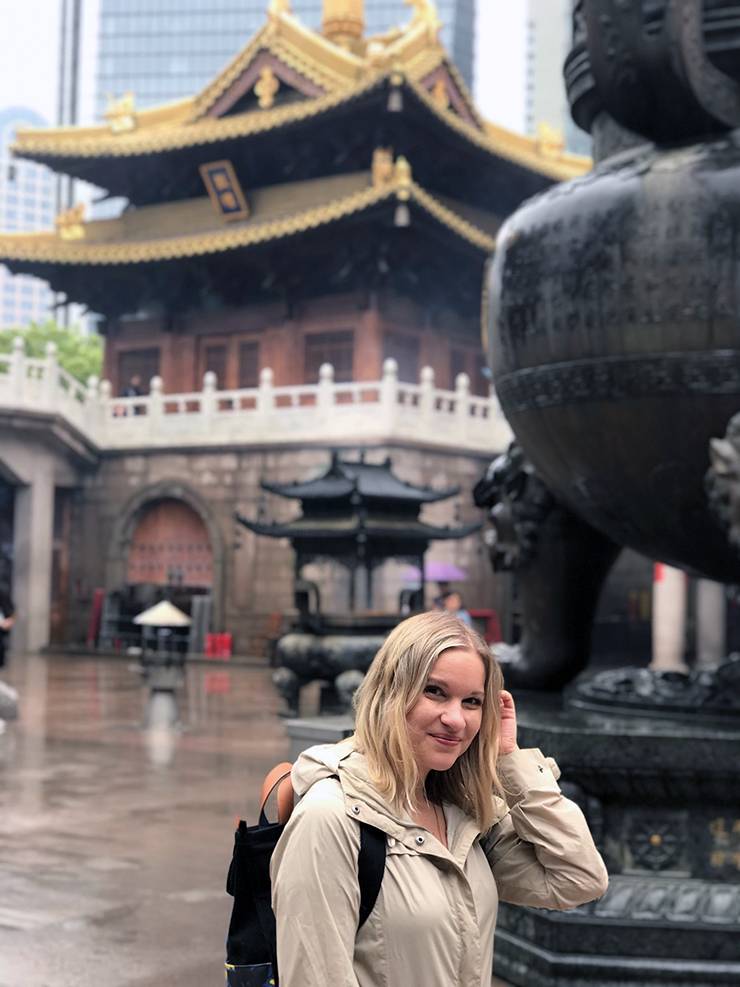 Lindsay Parker, an admissions officer for Duke Kunshan University, used to spend as many as 120 days per year on the road recruiting prospective students.
Covering the western United States and parts of Latin America, Parker would often find herself in California, Texas or Colorado, in addition to regular trips to the Duke Kunshan University campus in China.
The COVID-19 pandemic has kept her in Durham, but once she's able to, Parker hopes to hit the road again.
Among the things she's looking forward to is eating at some of her favorite restaurants, including Pearl 6101 in San Francisco, where she loves the squid ink spaghetti, and Death by Tequila, a Latin fusion restaurant in the California beachside community of Encinitas.
"I'm so ready to get back out on the road into planes, trains, rental cars, and – yes – even those long flights to East Asia," Parker said.
Volunteering with friends and family
For the past decade, Anita Punj has volunteered with "Dedicated to Our Community of North Carolina" (DOC NC), a student volunteer organization her 16-year-old son participates in.
Punj served meals at local food banks, sold raffle tickets to raise money for new playground equipment for children with disabilities and collected coats for homeless children. All of those activities came to a halt last March.
"We did some online fundraising, but I missed volunteering next with friends and family," said Punj, strategic services associate for Duke Health Access Services.
Now that Punj is fully vaccinated, she is excited for in-person volunteer opportunities. She and other DOC NC members gathered for the first time in a year on March 20 to clean a playground in Morrisville.
"The kids and adults were so excited," Punj said. "Volunteering makes me happy from inside."
Returning to her dream job
Emily Lengel had a dream position as a nurse for Duke's Pediatric Cardiac Intensive Care Unit (PCICU), but the pandemic forced her to make a temporary career change.
Lengel has Crohn's, a disease that causes inflammation of the digestive tract. Not wanting to risk her health, Lengel became a clinical nurse and team lead for the Employee Occupational Health & Wellness (EOHW) COVID-19 hotline.
She schedules COVID-19 tests, updates EOHW's COVID-19 protocols based on guidance from the Centers for Disease Control and Prevention and reviews employee symptom logs.
"I've been able to serve the Duke community in a different way than treating patients bedside," Lengel said.
Lengel is thrilled about returning to the PCICU, but she wants to stay with EOHW through the fall to continue helping employees who contract COVID-19 and increasing employee vaccination rates.
"The PCICU will always be there for me," she said. "The hotline is something I've been part of from the beginning. I want to see this project through."
Breathing a sigh of relief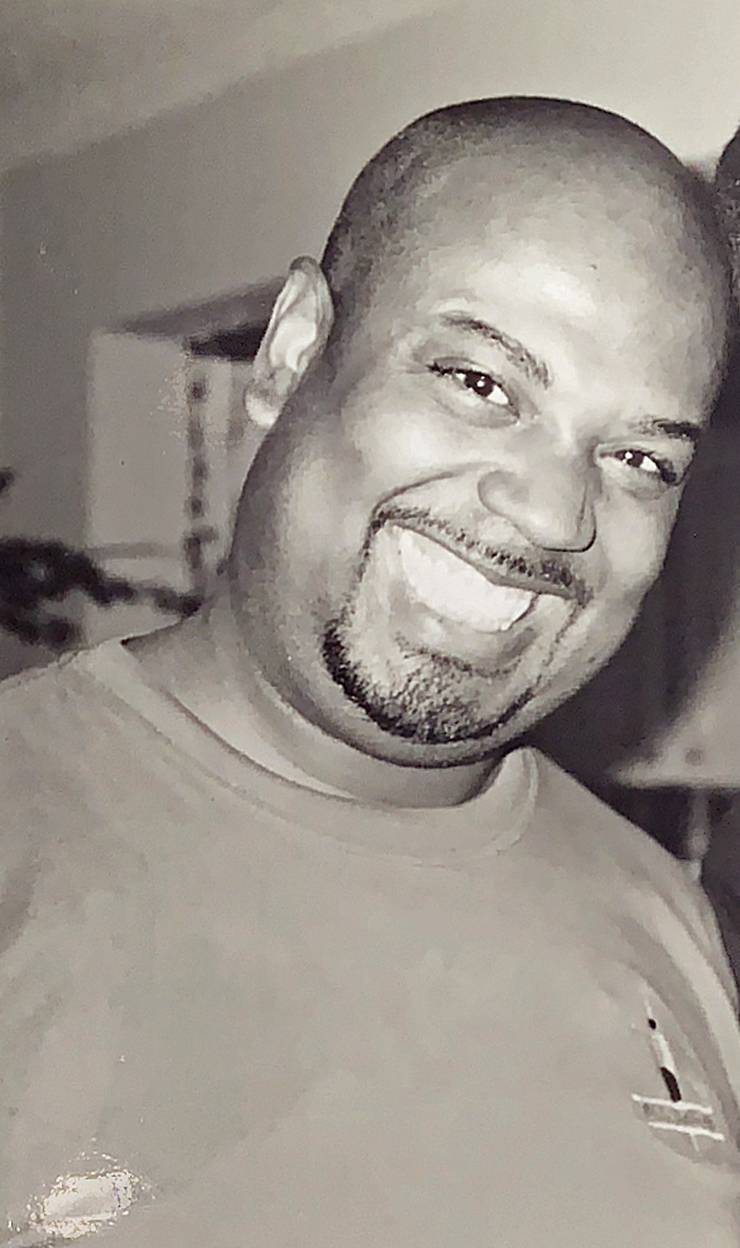 Every trip out of the house has sent a wave of anxiety over Joseph Welch, medical coder for Duke Patient Revenue Management Organization.
Did he stand too close to someone at a gas station? Did he sanitize his hands after a trip to the grocery store? Was his mask covering his nose?
"Worrying wiped me out physically and emotionally," Welch said. "I felt energized when I got vaccinated."
Welch received his second COVID-19 vaccine on February 13. And as more people receive their dose, Welch is looking forward to leaving the house without a tinge of worry.
"I feel like I can start to breathe again," Welch said. "I don't have to necessarily plan my trips to the grocery store around when I think it will be less crowded."
Everyday joys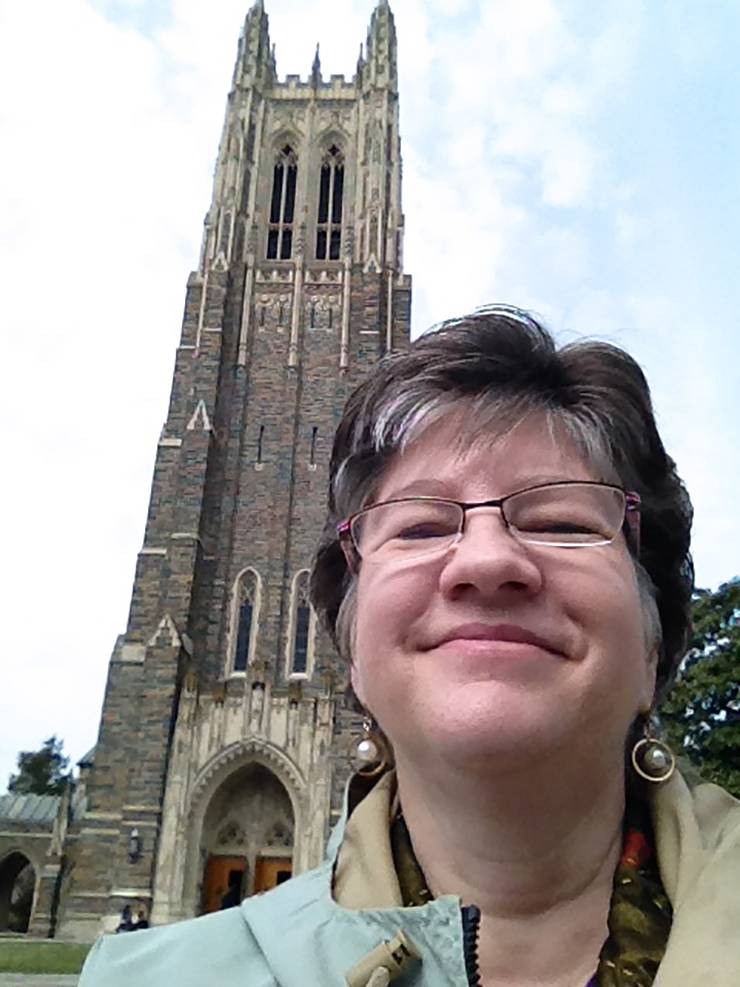 Since the beginning of the pandemic, Katherine Hunsley left her Raleigh home as little as possible.
"This thing scared me – all puns intended – to death," said Hunsley, a development associate in Duke University Alumni Engagement and Development's Gift Planning Office.
But after getting vaccinated, there are several simple pleasures she is ready to enjoy once again.
"I am very much looking forward to eating in a restaurant, outside or inside," Hunsley said. "I'm looking forward to going to the library, I'm looking forward to being with friends and not feeling like we have to be across the room from each other."
Seeing colleagues smile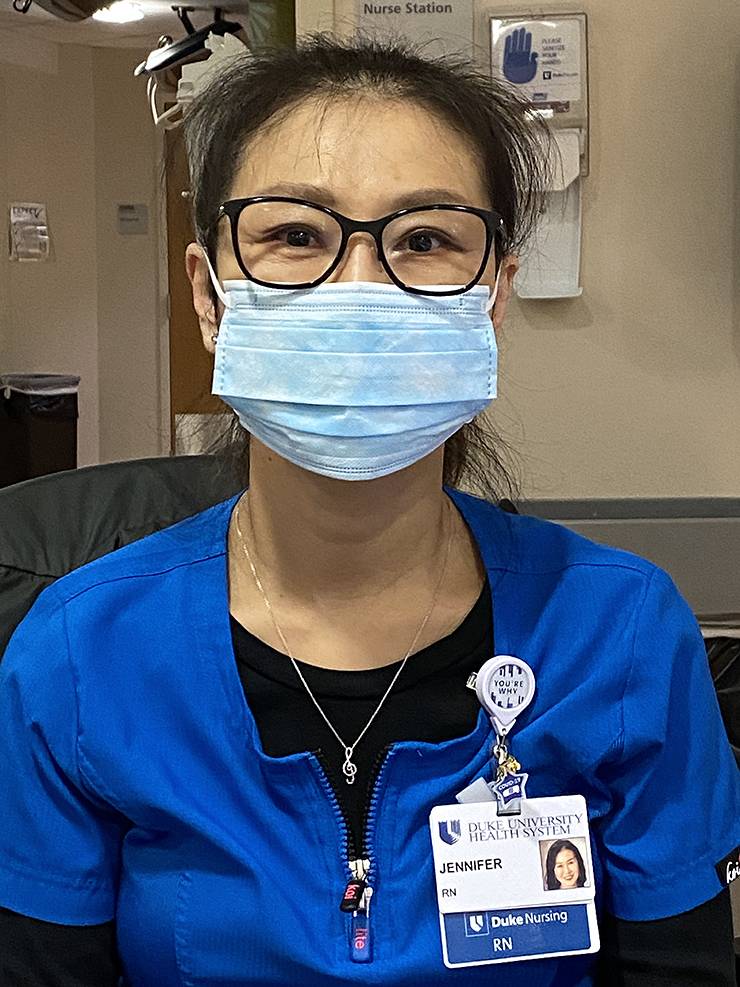 Jennifer Yoo was waiting to cross Erwin Road one day when she ended up next to a stranger who felt oddly familiar. Yoo and the person stared at each other, unable to place each other, when it hit her.
"She was my coworker," said Yoo, a clinical nurse for the Duke Specialty Infusion Center. "We had never seen each other without masks on before."
Yoo began working at the Duke Specialty Infusion Center in April of 2020. She has yet to see most of her 40 colleagues without their masks.
Yoo can't wait to celebrate baby showers, holiday potlucks and work anniversaries with her unmasked colleagues when it is safe to do so.
"I want to see my coworkers smile," she said.
We want to hear about your hopes for a #PostPandemicLife. So share your story in the comments of the post below.
Send story ideas, shout-outs and photographs through our story idea form or write working@duke.edu.