Duke Libraries commits to prioritizing the history of Black people
A study of student experiences and a staff-led task force guide the journey toward a more inclusive future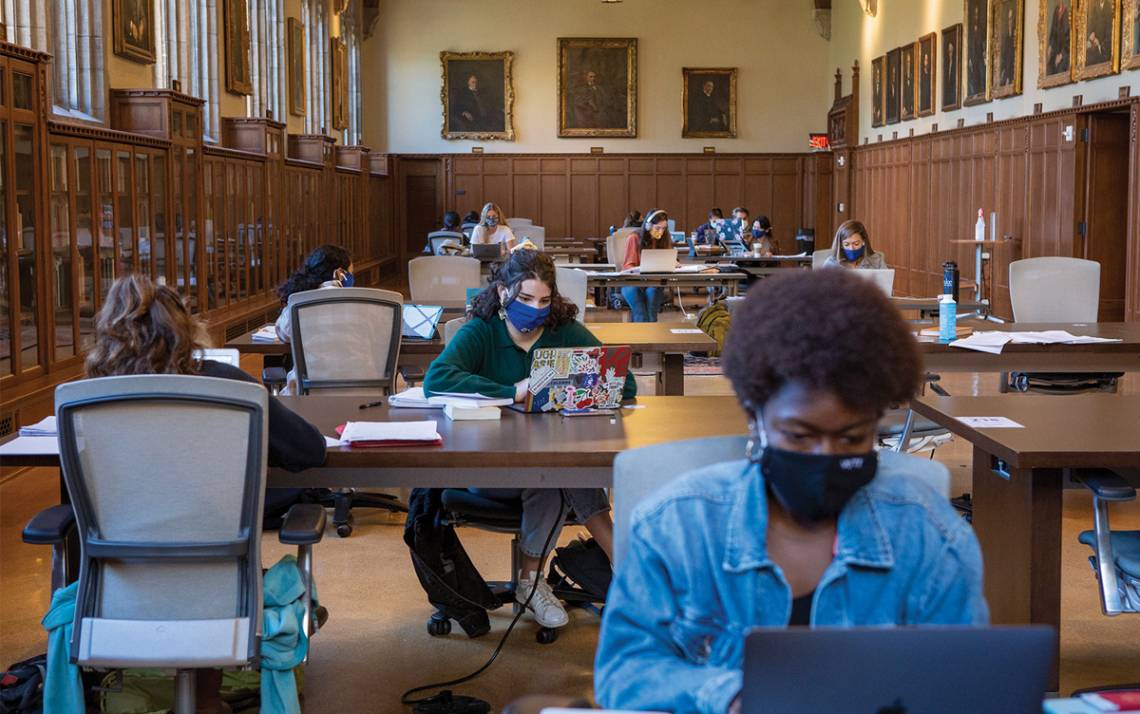 Last April, the Duke University Libraries released findings from a study of how Black students experience the libraries. 
The responses showed that, while the libraries were viewed positively, elements left some Black students feeling like the essential piece of Duke wasn't fully theirs. Just weeks later, as library staff planned next steps from the study, the police killings of Black citizens George Floyd and Breonna Taylor ignited a nationwide dialogue on racism.
"After that, there was a different kind of urgency," said Associate University Librarian Dracine Hodges.
Facing national events and findings from the Black student study, Duke University Libraries staff members threw themselves into developing a "Racial Justice Roadmap" for recruitment and retention, inclusive library spaces, collections, research and instruction, and reckoning with Duke's history. In July, the libraries' Racial Justice Strategy Task Force of eight staff members released the roadmap.
Early roadmap steps, meant to spark community reflection, included a series of virtual staff discussions on race and a 21-day staff challenge featuring readings and activities aimed at better understanding how race shapes everyday life.
"We wanted to help create a different level of awareness," said Hodges, Racial Justice Strategy Task Force's convener.
Other activities such as making library spaces inclusive and creating ways to help faculty include more diverse scholarship in their courses are under way. Staff will dedicate space to Black scholarship and develop an orientation for library security guards to foster positive relationships.
"The approach we take is that by improving spaces and services for first-generation college students or Black students, we are making things better for all students," said Emily Daly, head of Assessment and User Experience.
Also, a research project by Duke University Archives will investigate how slavery shaped Duke's history. University Archivist Valerie Gillispie took the step last fall of updating the heavily-read university history page to include more information on Duke's racial history on the libraries' website.
And at the Rubenstein Rare Book and Manuscript Library, work continues on an audit of collection descriptions aimed at finding and fixing descriptions with outdated terms or incomplete information. These reparative description projects are a way to bring forward the Black experiences documented in the library's collection.
"There is work that has happened, but we know there is still a lot more to do," Hodges said. "We all know this is a marathon and not a sprint." 
Send story ideas for the Working Toward Racial Justice series through our story idea form or write working@duke.edu.