Seeking Answers for a Stronger Democracy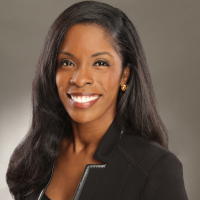 Faculty say that since Donald Trump's election in 2016, they have seen a rise in students' interest in reforms that can improve democracy.
These include policies shaping voting rights and elections, the distribution of income and wealth, and access to quality education, says Deondra Rose, assistant professor in the Sanford School of Public Policy and director of Research in Polis: Center for Politics.
Rose and other faculty say they use lessons from the Trump administration to help their students think more critically about how democracy can improve the lives of others.
"I work to help students gain insights from policy history that demonstrate how policymakers can help promote democracy, even in the face of daunting political circumstances," Rose says.
"Programs like the G.I. Bill of 1944, the Voting Rights Act of 1965, federal financial aid policies created in the late 1950s and 1960s, and Title IX of the 1972 Education Amendments are just a few examples of programs that helped to promote democracy by boldly addressing barriers to social, economic and political equality."
Sophomore Trinity Wenzel says she got involved in voter education as a direct result of the challenges to democratic principles she witnessed.
"The magnifying lens that the Trump presidency operated under has been one of the most effective civic education tools we have ever seen," says Wertheim, a political science/public policy major from Clemmons, North Carolina.
"The confusion on all sides on the issue of voting drove me to work with nonpartisan voter education during the summer and fall, leading up to the 2020 election. Almost all my friends worked in some sort of elections work."