Spoken Word Performance Highlights Need for Racial Justice
Trina Rodriguez of the Office of Information Technology (OIT) shared her poem as part of OIT's DiversifyIT program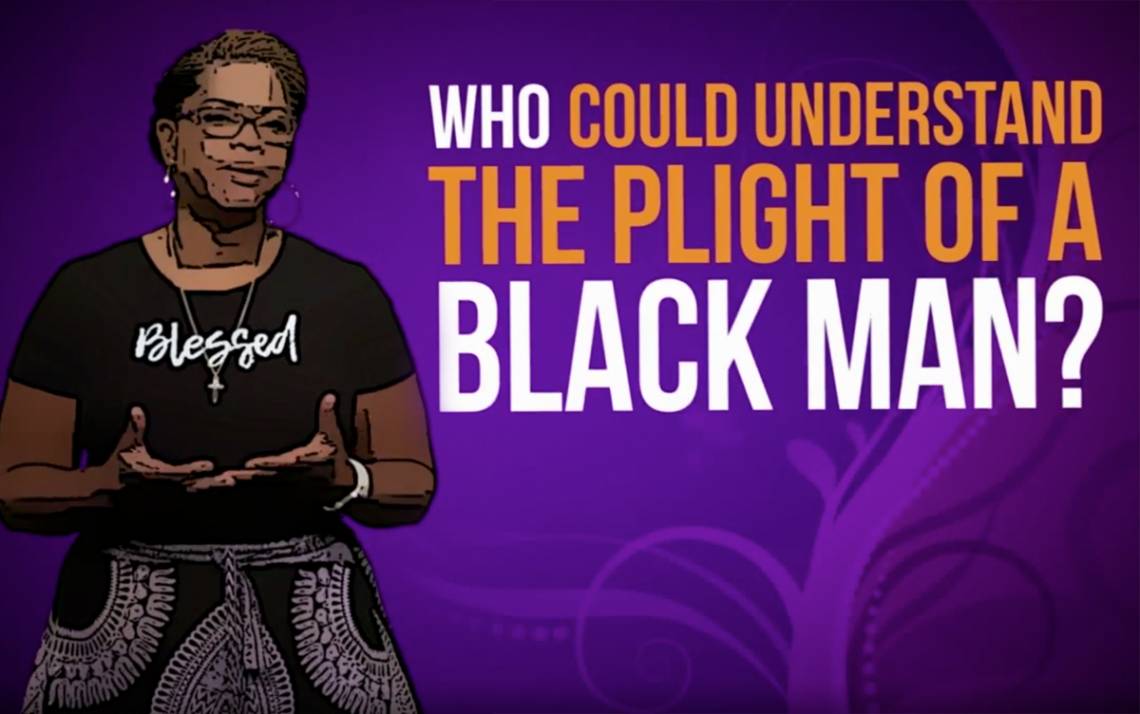 Trina Rodriguez woke up the morning of May 27, 2020, with sadness in her heart and a recurring question in her head. 
Rodriguez had watched news coverage about George Floyd, a Black man killed by police during an arrest in Minneapolis. While reflecting on the incident, Rodriguez kept asking herself, "Who's going to love the black man?" 
"I was thinking about how I can help be part of the solution rather than the problem of Black men facing so much mistreatment," said Rodriguez, education and training coordinator for Duke's Office of Information Technology (OIT). "I wanted to do something that would help Black men take off their shields and feel loved."
Rodriguez opened her laptop and wrote her first spoken word poem, "Who Could Understand the Plight of a Black Man?" Then last July, she performed the poem during a virtual "Living (IT) While Black | Open Mic," a program of DiversifyIT at Duke. DiversifyIT launched in 2015 to encourage Duke's IT community to participate in advancing inclusion and diversity in the IT profession through networking, outreach and development opportunities.
Over the course of last year's "Living (IT) While Black | Open Mic" program, which spanned four weeks, about 128 staff participated in four virtual events that featured conversations about racial injustice. 
During the first Open Mic event on July 10, Rodriguez performed her poem on Zoom for about 30 university and health system IT staff. Rodriguez uses the poem to address and reflect on the struggles Black men continue to face in the United States, from slavery and Jim Crow laws to police brutality. She calls on her audience to love, support and sympathize with Black men's position in society.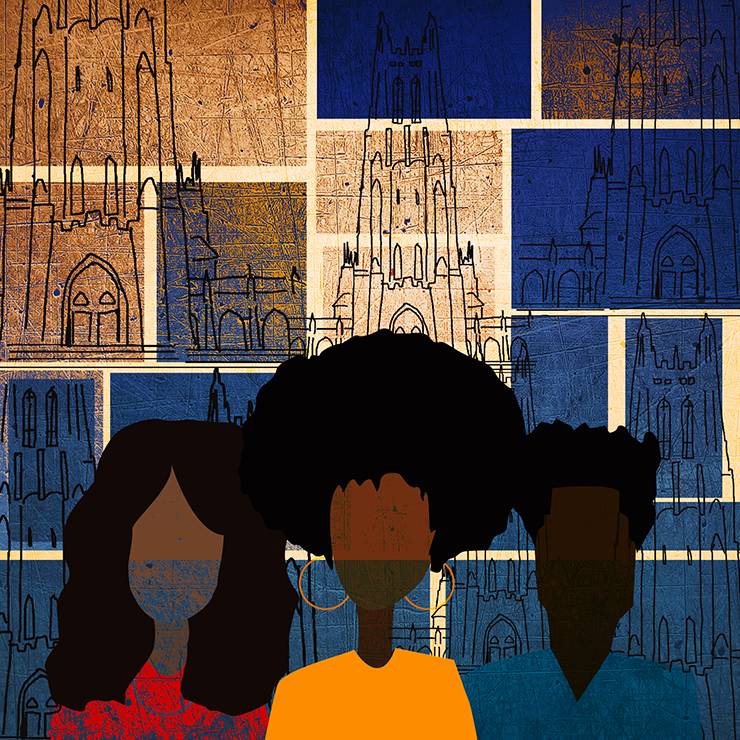 "Where in this world does the black man get a seat," the poem by Rodriguez reads. "Really never sitting down and never landing on his feet. Stripping him little by little of his dignity at every turn of a key."
After the live reading of the poem in July, Rodriguez's colleagues encouraged her to record herself performing the piece. She connected with J. Brandon Johnson, IT analyst for Duke OIT's Academic Media Production department, to produce a video.
"Trina is coming from a deep emotional place in her writing and delivery," Johnson said. "We wanted the video to match that, to make people feel something and have a conversation about Black lives." 
Rodriguez, who grew up in Baltimore and moved to the Triangle area in 2005, said her young grandsons were on her mind when she wrote the poem.
"I'm trying to teach them to have self-love and confidence," she said. "I tell them to have the heart of a lion. People aren't always going to love them for who they are, so they always need to love themselves."
The recorded performance by Rodriquez and Johnson was screened last December during a virtual DiversifyIT interactive workshop/talkback. After watching the video, members of the Duke IT community discussed their emotions, including how they would support Black men. They were also provided an action guide with contacts and resources.
"This poem allowed me to put into words how terrible life can be for the Black man," Rodriguez said. "It hasn't been easy, but the poem released some of the heaviness I felt."
Through the performance and poem's production, participants in DiversifyIT were asked to take the following actions:
Know the full truth of the history of Black people in the United State
Don't mask emotions about the impact of race
Cultivate a network of support
Have conversations with colleagues to build relationships
Self-reflect. For example, did you learn something through poem? Why?
"Our purpose with the 'Living (IT) While Black' programming is to share how colleagues are grappling with and addressing racial injustice," said Laura Webb, DiversifyIT co-chair and project manager for Duke OIT. "Trina bravely showed her talent, authenticity and pain. It helped me realize that I, as a white person, need to show up for my Black colleagues each day at Duke. They do not deserve to wear 'masks' or not receive relief from a very real threat in their daily experience."
Tracy Futhey, vice president and chief information officer for Duke, said the poem and recording provided a powerful platform for an honest, safe and supportive environment to talk about issues involving race at Duke.  
"The poem helps us better understand the disrespect and burdens that our Black colleagues confront daily, and that these burdens are especially insidious for Black men," Futhey said.
Additional DiversifyIT programming for "Living (IT) While Black" is being organized for March. 
Watch "Who Could Understand the Plight of a Black Man?" below:
Do you have a recommendation for a story for the Working Toward Racial Justice series? Use our story idea form or write working@duke.edu.