Video Q&A: COVID-19 Vaccine Distribution, Remote Work and More in 2021
A conversation with Kyle Cavanaugh, Duke's emergency coordinator, and Dr. Carol Epling, director of employee and occupational health, about what the start of 2021 holds for the Duke workforce amid the pandemic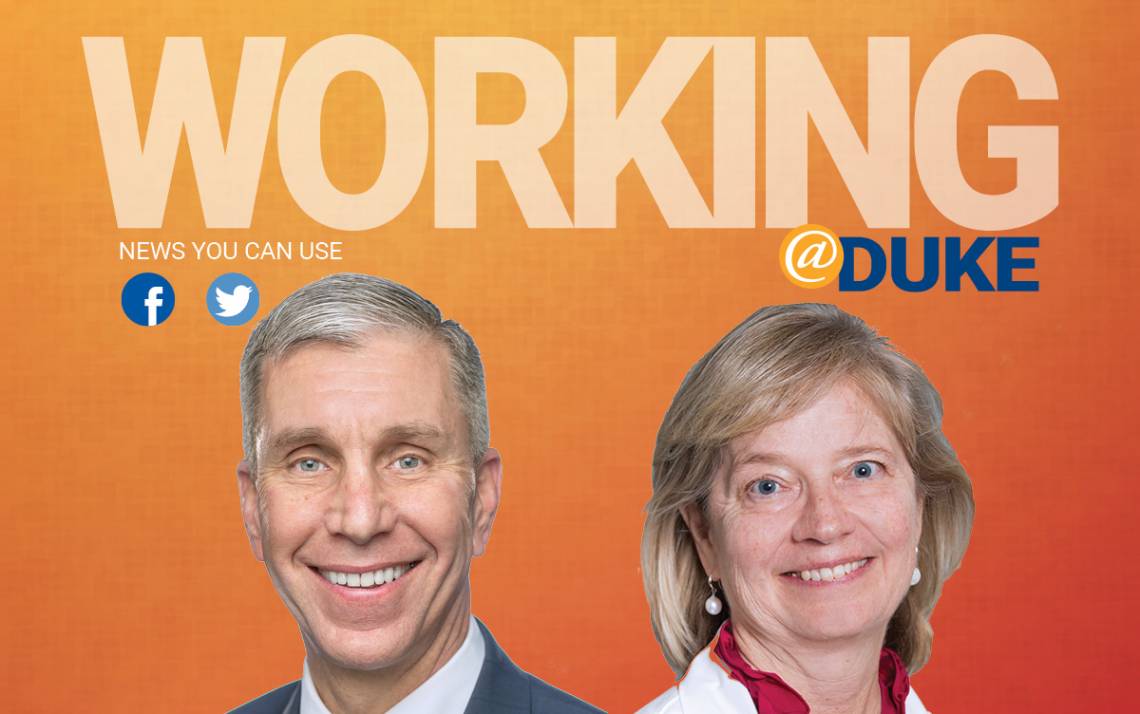 As health care providers and frontline staff work to keep the community safe, many Duke employees continue in their roles remotely to slow the spread of the coronavirus amid the start of a new semester.
What's the plan for distributing COVID-19 vaccines to Duke's general workforce population? How might remote work become a permanent part of the workplace when the virus is no longer a threat? And what might you expect in a post COVID-19 world?
Listen in as Kyle Cavanaugh, Duke's emergency coordinator, and Dr. Carol Epling, director of Employee Occupational Health & Wellness (EOHW), discuss what to expect at the start of 2021 in this conversation with Working@Duke editor Leanora Minai.
Watch the video interview:
Share the work being done by all Duke community members. Send story ideas, shout-outs and photographs here or write working@duke.edu.