Shruti Desai Named Associate Vice President of Student Affairs for Campus Life
Desai comes from Washington University to succeed Zoila Airall in campus leadership role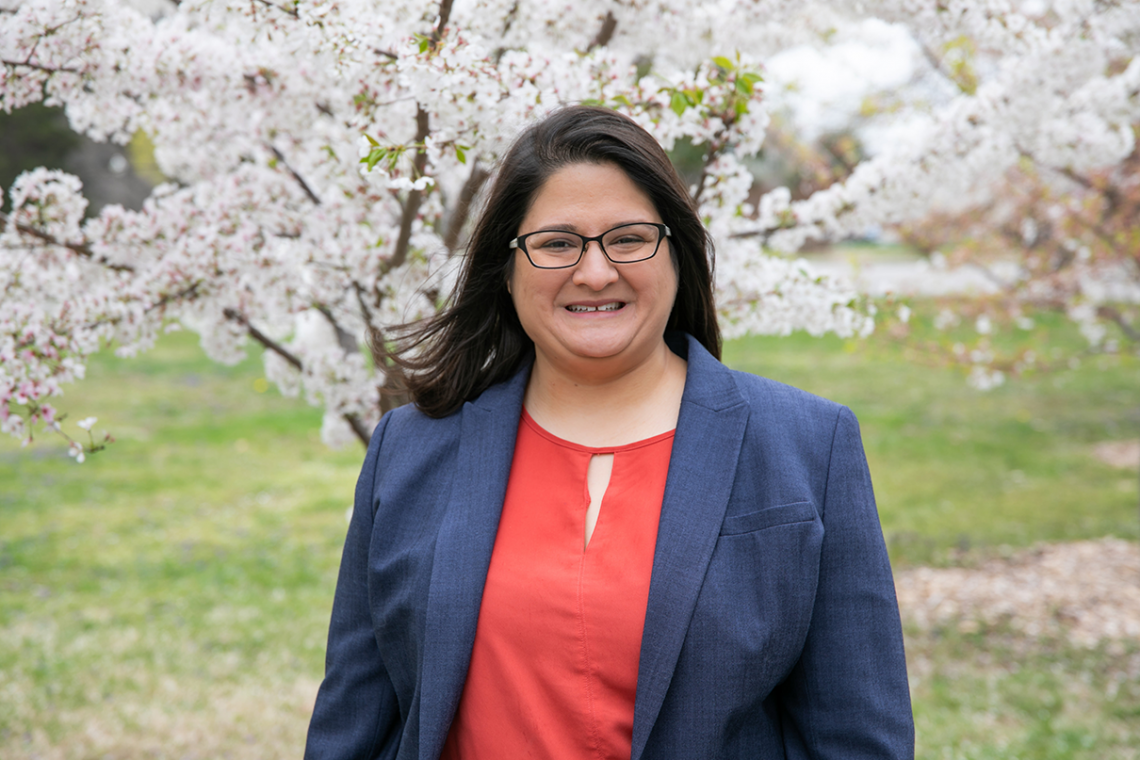 Dear colleagues,
Happy new year! I hope the first days of 2021 find you well. I write today to share news about our next Associate Vice President of Student Affairs for Campus Life. Dr. Shruti Desai, a leader in building vibrant and inclusive campus communities, will begin in this role March 15th.
Dr. Desai, whose full name is pronounced sh-ruthie de-sigh, succeeds Dr. Zoila Airall, who retired from the Associate VP role on December 31st after a 40-year career in higher education, including nearly 20 years as a senior leader and tremendous advocate for students here at Duke.
Professor Kerry Haynie chaired the search committee, which included Senior Associate Director of Athletics Troy Austin '00, Center for Multicultural Affairs Director Linda Capers, Professor Lisa Huettel, Shrey Majmudar '22, Fuqua MBA candidate Ariell Powell, Ysanne Spence '22, and Assistant Vice President and Fannie Mitchell Director of Career Services Greg Victory. Isaacson, Miller assisted in the search process and Sophie Rose and Melcina White supported the process as well. Our finalists met virtually with Campus Life and Student Affairs colleagues, additional graduate, professional and undergraduate students, and many University partners.
Currently the Chief of Staff at The Gephardt Institute for Civic and Community Engagement at Washington University in St. Louis, Shruti has previously held positions at McKendree University, WashU, University of Kansas and Texas Tech. She holds a doctorate in education from Maryville University in St. Louis, a master's degree in education from the University of Georgia, and a bachelor's degree from Mercer University in Macon, GA. Throughout the search process, Shruti impressed everyone at Duke by asking insightful cogent questions and demonstrating a keen interest in scaling change, leading strategic planning efforts, and shifting organizational culture.
Dr. Haynie notes: "Because of the breadth, depth, and effectiveness of her experiences as a Student Affairs leader, Dr. Desai stood out on paper among a strong group of candidates. After an hour-long conversation with her, it was clear to the search committee that our initial impressions were correct, and we had found the right person for our position. Dr. Desai will be a strong and engaged advocate for our students and an enthusiastic partner for the faculty and the broader campus community. I'm happy she is coming to Duke."
Students appreciated that Shruti demonstrated a keen understanding of campus life issues, including the ongoing and urgent work of the identity and cultural centers in supporting underrepresented students and student groups. In the professional association NASPA, Shruti serves as co-chair elect of the Asian American Pacific Islander knowledge community and she is a co-author, with Robert Brown and Craig Elliott, of Identity-conscious Supervision in Student Affairs: Building Relationships and Transforming Systems (2020). In the Duke Associate Vice President role, she'll be a member of the Student Affairs leadership team and oversee areas including: the identity and cultural centers; student involvement and leadership development, including Greek life, GPSC and DSG; venue and performance teams; and our student-facing communications and divisional professional development areas.
Assistant Vice Presidents Dr. Li-Chen Chin and Chris Roby have agreed to serve as supervisors for all of Campus Life until Dr. Desai begins her new role in mid-March. I'm deeply grateful to them for taking on supervision and providing terrific support for the Campus Life team, and I'm grateful to the search committee, our campus partners, and our student leaders who met with finalists and offered input on this process.
Please join me in welcoming Shruti, her spouse Evie Garren, and their tiny zoo of two dogs and a cat, to the Durham area, to Duke, and to the Division of Student Affairs.