I'm Thankful For …
Duke colleagues share their reasons for gratitude amid a challenging time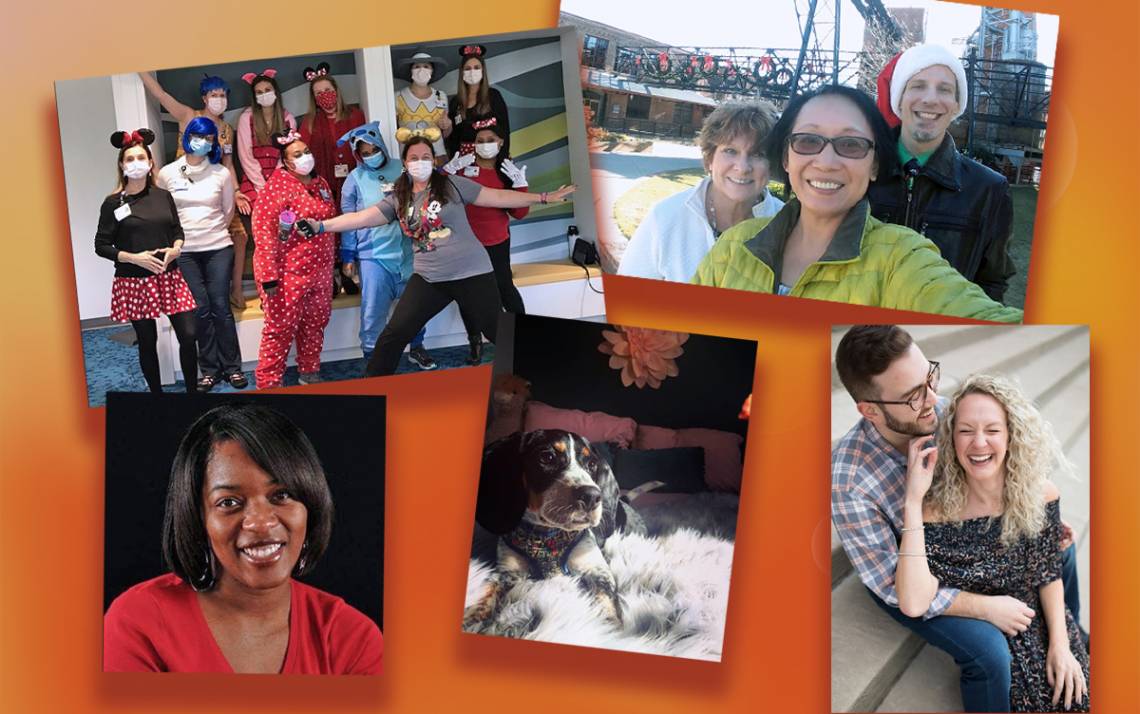 It's been a year unlike any other as we fight the spread of COVID-19.  
While this holiday season won't be typical, Duke staff and faculty are thankful for their new co-workers, pets, family members and more.  
Discover where your colleagues find gratitude.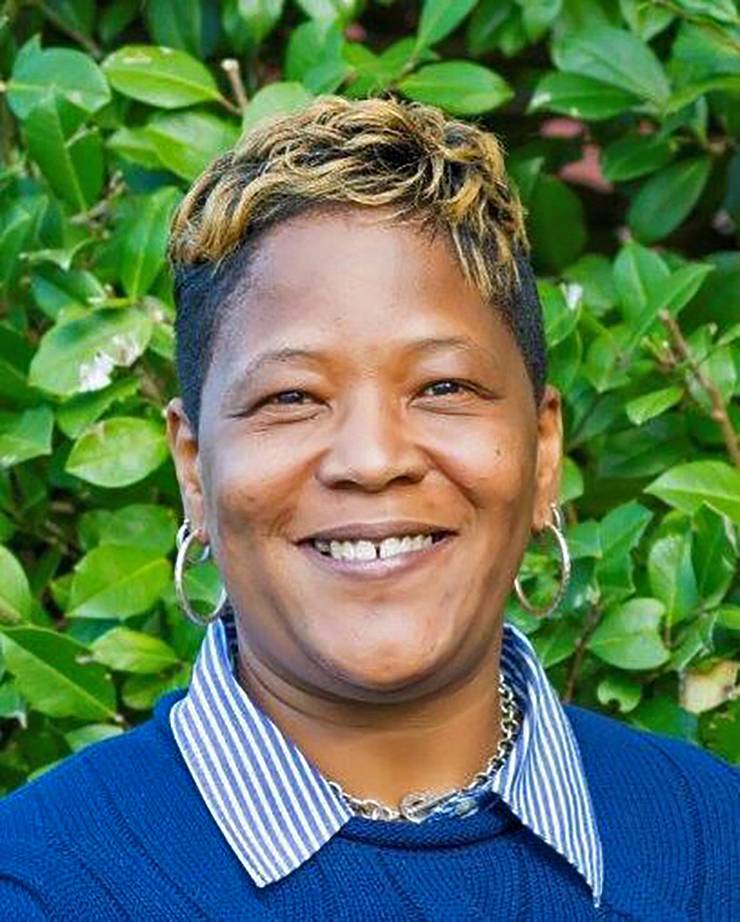 Like many of us who have lived through the COVID-19 pandemic, Duke Cancer Center Human Resources Specialist Kelli Seace is grateful for her health, loved ones and colleagues who keep the institution moving ahead during unprecedented times.
"I am thankful for our heroes who work at Duke, day in and day out," Seace said. "I'm thankful for doctors, nurses, environmental services staff, nursing assistants, physician assistants, administrative workers, patient transporters, cooks and everyone."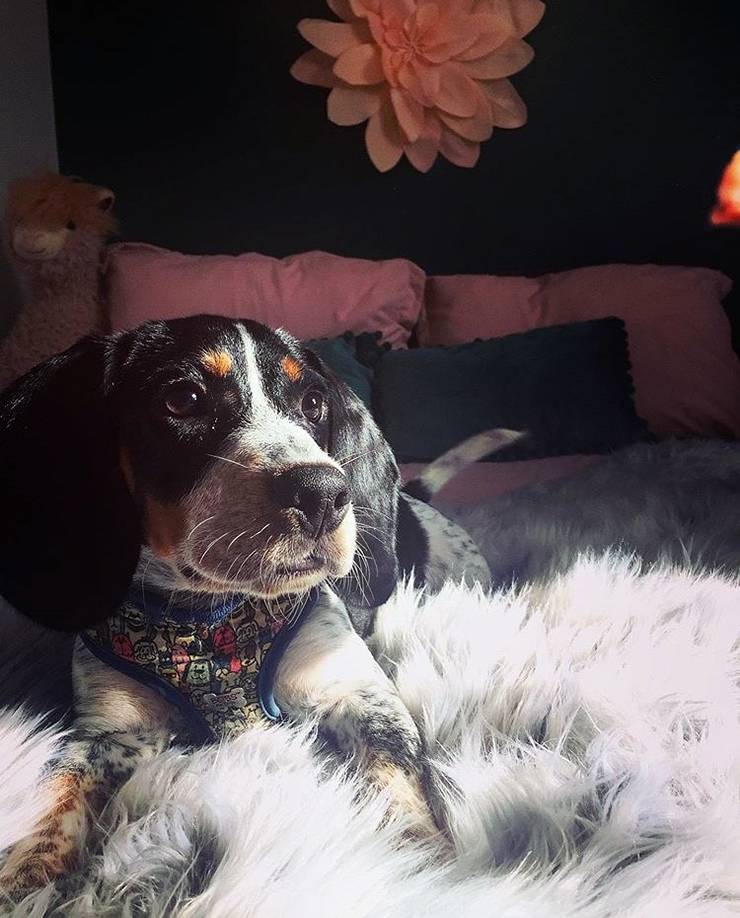 Stephanie Roberson's new beagle Darby has been a welcome addition to her family since adopting him in June.  
Darby greets Roberson, patient service associate for Duke Patient Revenue Management Organization, every day when she returns home from work with a wagging tail and an endless supply of kisses.
"He reminds me every day to stay upbeat and positive no matter what," Roberson said. "My health has also greatly improved because he forces me to get up, even when I don't feel well, to play and walk. He makes me laugh with his floppy-eared clumsiness."
Danielle Bennett joined the staff of the Duke University Marine Lab as a housekeeper earlier this fall. She is especially grateful for her co-workers at the Beaufort facility, saying they made her feel welcome and embraced her like family.
"I couldn't ask for a better group of people to work with," Bennett said. "I feel truly blessed."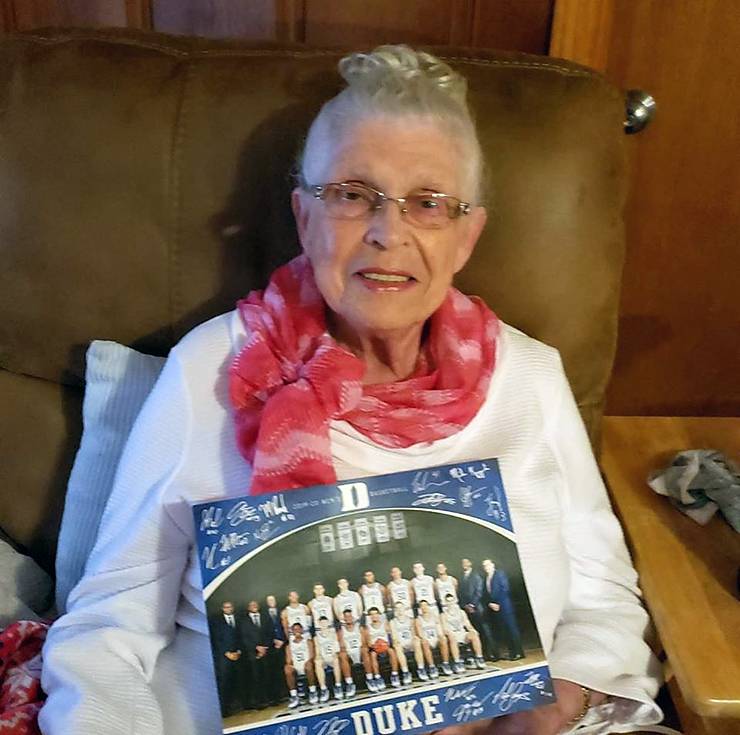 Donna Wilmoth, an administrative assistant with Duke University Hospital's Trauma Center, is thankful for her 81-year old mother, Betty Campbell. Wilmoth said that her mother, a die-hard fan of Duke Athletics, suffered a stroke in 2018, leaving her unable to speak but communicates with her smile. She gave Wilmoth a deep love of family and values that Wilmoth passes on to her own children.
"She instilled in me a great work ethic, stability and the will to fight through any struggles," Wilmoth said.
Anna Kourouniotis, database analyst for the Office of the University Registrar, is thankful for being able to work from home, which keeps her husband, mother and son safe.  
Her mother, Debbie, has been living with Kourouniotis and her husband to help raise their 2-year-old son, Tony. Meanwhile, Kourouniotis' father is living in Athens, Greece.  
"I am grateful for Duke leadership for being responsible, logical, flexible and caring enough to encourage work from home (wherever possible) during these unprecedented times," Kourouniotis said. "This only has made me feel prouder to work for Duke."
Melissa Slogan, a senior public relations specialist with the Global Health Innovation Center, is  grateful for the daily strength and determination of her fiancé, Sebastian Estrada, an internal medicine resident at Duke. They planned on marrying last summer but postponed the wedding due to COVID-19.
"Despite all of the uncertainty in the world today, I always know for certain that I can count on Sebastian to put a smile on my face and help me laugh until my belly hurts," Slogan said.
Susan Stone, a manager for Duke Accounting Systems Administration, is grateful for technology keeping her connected since the COVID-19 outbreak.
Technology allows Stone and her husband to work from home while their children attend school online. They are also able to visit virtually with friends and family.
"I remind myself how truly fortunate I am to be able to carry on my work from the safety of my home, and how glad I am that my family is here with me, all working hard and staying healthy," Stone said. "It's all because we have the technology to do so. And for that, I'm thankful."
Pediatrician Taryn Baer-Shalev's colleagues at Duke Primary Care Pediatrics at Holly Springs are helping the new North Carolina resident feel at home. Baer-Shalev, her husband and three children – ages 7, 10 and 13 – moved to Cary in July from Stamford, Conn., for her to start working at Duke.
Colleagues made the transition easier, warmly welcoming Baer-Shalev and inviting the pediatrician to dress up as Sadness from the Pixar movie, "Inside Out." 
"As you can imagine, it has been tough getting to know people during COVID," Baer-Shalev said. "Having friendly, welcoming colleagues provides a sense of normalcy. It is helpful having people to talk to, to complain to and to celebrate with."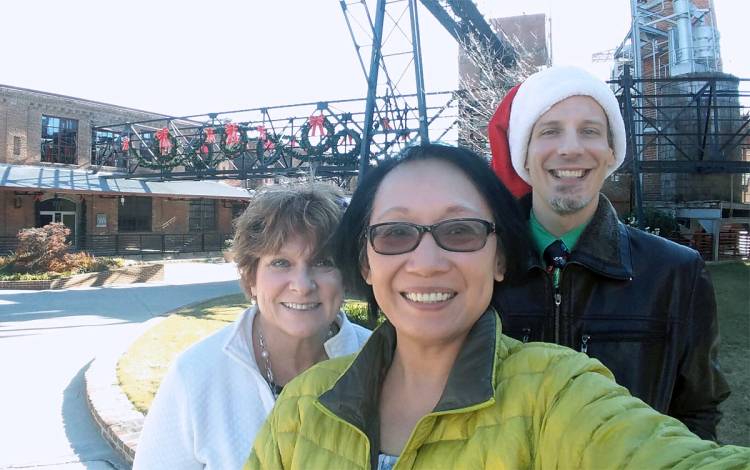 Staff Specialist Betty Irvin, Duke alumna, is still laughing and working hard with Duke Alumni Association colleagues Lottie Gan and Mark Wienants, both operations coordinators.
Irvin, Gan and Wienants are the behind-the-scenes support for Sterly Wilder, associate vice president for Alumni Affairs; David Lindquist, assistant vice president of regional engagement; and seven regional engagement directors who manage about 800 Duke alumni events annually.
"Coming from vastly different backgrounds, each of us brings a unique perspective to the group, and I have experienced tremendous professional and personal growth from working with both of them," Irvin said. "Known to the team as 'MLB,' we have managed to stay close via Zoom and Microsoft Teams."
Duke Urgent Care Patient Service Associate LaSheena Carter moved to North Carolina from Maryland with her two children in September to provide a better quality of life for her kids. This Thanksgiving, she's thankful for them, her fiancé and her new colleagues whom she said have helped her feel immensely supported during a time of personal change.
"I truly appreciate them for helping me to keep on pushing and to never give up," Carter said.
Saemica Wilkins, a health center administrator at Duke Primary Care Brier Creek Internal Medicine & Pediatrics, is thankful for the collective spirit of her workplace. While this year has thrown everyone challenges, she keeps a buoyant attitude by looking for positives in any situation, as well as marveling at her innovative colleagues.
"We are all so focused and driven by our schedules that we miss the opportunity to be thankful for each opportunity," she said. "Realign your expectations and develop an attitude of thanksgiving in every situation. The year 2020 could be viewed as the worst year that many of us have experienced before, with all the restrictions and isolation. But one could argue that this was the year of opportunities and presented us with the most creative atmosphere."
Special thanks to Duke University Stores for providing several T-shirts to give to colleagues who shared their stories with us.
What are you thankful for? Let us know by leaving a comment on our Facebook story: 
Help share the proactive and extensive work being done by all Duke community members during the COVID-19 outbreak. Send ideas, shout-outs and photographs through our story idea form or write working@duke.edu.