Additional Professional Development Courses Move Online
Learning & Organization Development adds 10 new classes to virtual offerings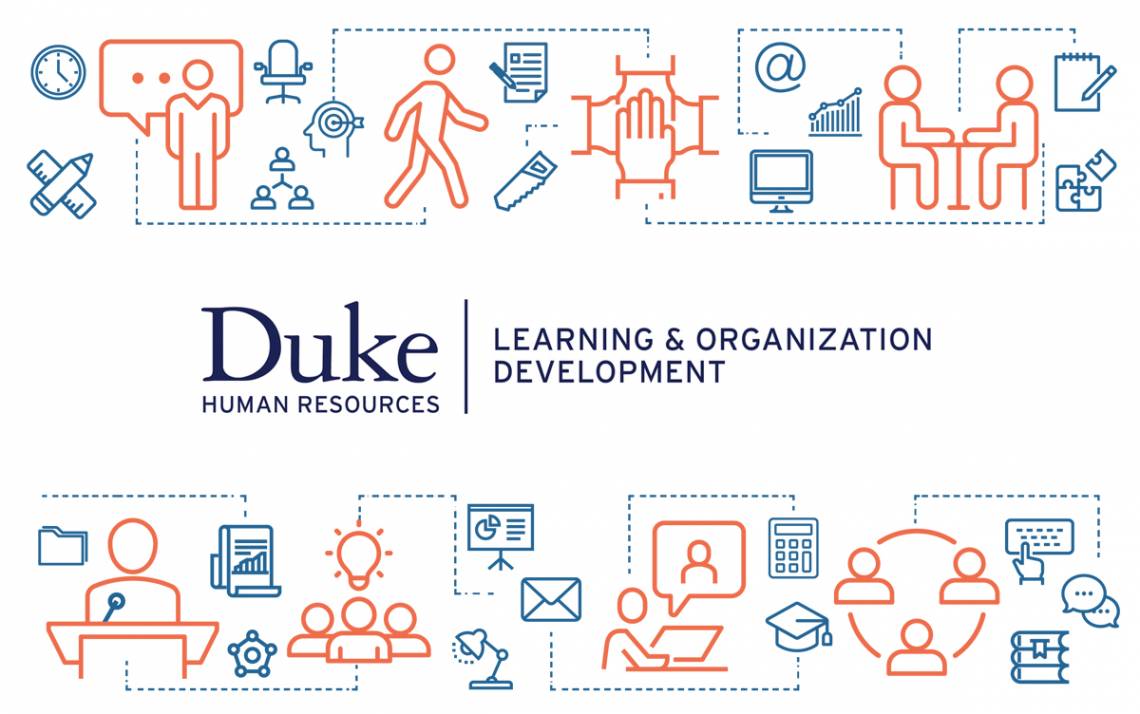 After getting more practice leading virtual professional development courses online over the past several months, Duke's Learning & Organization Development will add an additional 10 courses for employees to next year's lineup.
Due to the pandemic, Learning & Organization Development, which is part of Duke Human Resources, moved some of its courses online after the COVID-19 outbreak. With the 10 new courses, which will be part of the 2021 slate of 107 total professional development and technical courses, Learning & Organization Development's entire set of offerings will be virtual.
"This is the first time we've had our whole curriculum online," said Learning & Organization Development Assistant Director Joy Birmingham.
The new set of classes, which begin in February 2021, feature sessions on workplace skills such as Managing Meetings Effectively (February 5); Public Speaking (February 15); and Fundamentals of Business Writing (May 18). Leadership courses include Dimensions of Management (April 7), Managing from the Middle (April 9), Transformational Leadership (April 20) and Leader as Coach (June 2).
And with Crucial Accountability, Critical Thinking and High Performing Teams, there are topics to help you strengthen your relationships with colleagues.
The courses in 2021, which require fees, cover an array of topics relating to leadership, productivity and technology. Virtual courses take place on WebEx, which allows participants to see one another with video, use chat functions, collaborate in breakout rooms and download course materials.
Online registration for classes is open. Find more information on this online list or on the Learning & Organization Development website.
"With the interactive elements, there's very little we can't do," Birmingham said. "This is as close to in-person learning as we can possibly get."
Kevin Collins, who took in-person courses with L&OD prior to the pandemic, recently enrolled in the online versions of "Keys to Supervisory Success" and "Moving from Peer to Supervisor." He said the group dynamic was the strongest part of the courses.
As a Duke University Hospital cardiovascular perfusionist, he serves as a Clinical Operations Lead who oversees the daily workflow and schedules of around 15 members of the perfusion team and works with members of different teams in an ever-changing, high-pressure environment. In the breakout sessions in the online L&OD classes, Collins talked with employees across Duke and gained new perspective from hearing their stories.
"I really liked the collaboration," Collins said. "There were people from all walks and disciplines that are in the same boat, that face the same challenges in supervising individuals. It was nice to hear from people who see this from a different set of eyes that wasn't close to my circle."
Got a professional development or career story you would like for us to cover? Send ideas, shout-outs and photographs through our story idea form or write working@duke.edu.