Surviving COVID-19: A Duke Employee's Journey
Harvey Fletcher's experience highlights a robust effort to care for Duke's workforce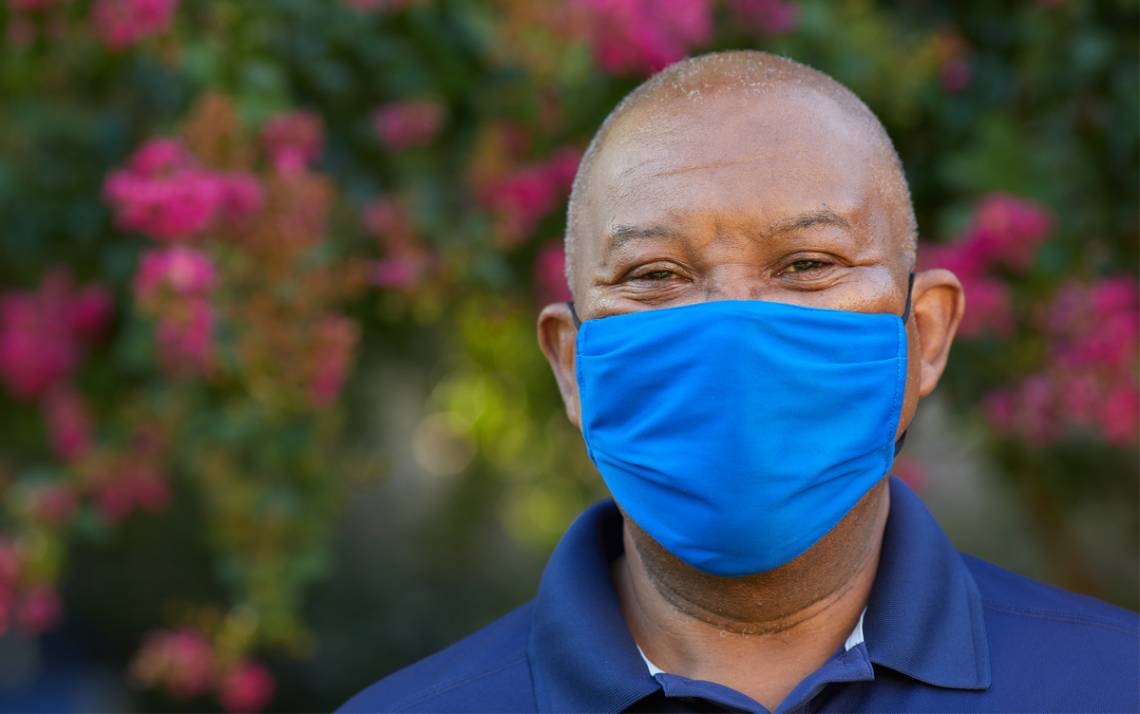 When Harvey Fletcher arrived home in Durham after work one day in June, he had a mild headache and felt tired but didn't think much of it. He ate dinner with his wife of 36 years and watched his favorite TV news programs in the living room.
But as the evening wore on, the dull headache grew worse. Worried, he took his temperature before going to bed.
"I didn't have a temperature at that time, but in the morning when I woke up, I felt like I'd been slammed by a bulldozer," said Fletcher, a financial care counselor in the Duke Clinic blood lab.
He stayed home from work, called his manager and reported the symptoms to Duke Employee Occupational Health & Wellness. Soon after, he was at a COVID-19 drive-thru site, where a Duke Health team member inserted a long swab up his nose and twisted it five times to collect secretions for analysis. With that, Fletcher officially joined the roughly 612,000 other North Carolinians who had been tested for COVID-19 by around mid-June.
The next day, he received his test result: positive for novel coronavirus.
While Fletcher's story is his own, one thing he shares with other Duke employees who have fallen ill with COVID-19 is the specialized support from the dedicated colleagues charged with keeping Duke's workforce healthy.
Fletcher's case also illustrates the multi-pronged response quickly established by Duke to care for its workforce and stay a step ahead of the contagious and deadly respiratory disease. As with all positive cases, a contact-tracing team in Employee Occupational Health & Wellness quickly investigated whether other colleagues who came in close contact with Fletcher needed to be monitored or tested. And a caring neonatal nurse practitioner redeployed for the response, Tonya Howell, who lost her grandfather to COVID-19 in August, called and spoke with Fletcher at home for 14 consecutive days.
"People ask me all the time, 'How is this going to go for me? How have you seen it go for everybody else?'" said Howell, who managed Fletcher's case as a member of the Employee Occupational Health & Wellness team. "And I tell people all the time, 'No two people are the same.'"
At 62, Fletcher will tell you he's a "blessed" man. In addition to his age, he has conditions that put him at higher risk for complications. He is a diabetic, has high blood pressure and high cholesterol, and sleeps with a machine to help him breathe more easily. He's seen the grim national reports since the outbreak, highlighting at least 220,000 deaths in the United States and horrific stories of perfectly healthy people with no known underlying medical conditions dying alone from COVID-19.
"I am very, very thankful, because I keep up with what's going on around the country, and there are folk who are much younger than I am, that have passed away from it, or had to be hospitalized or put on ventilators," said Fletcher, who has worked at Duke for 30 years. "And so, I am extremely, extremely thankful to God that I made it through."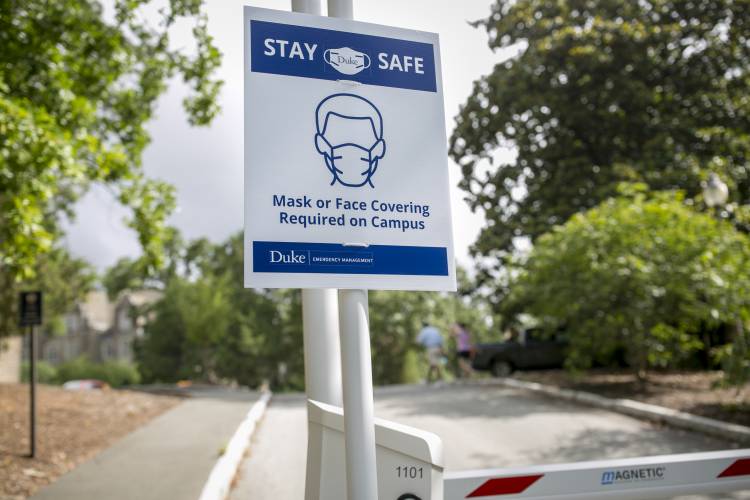 Staying on the Virus Trail
Fletcher's journey began in early June after a routine preventive care appointment at a provider outside of Duke. He said the office did everything right. No one was permitted in the waiting room. He sat in his car until his appointment. During the check-up, the provider and technician each wore gloves, a mask and face shield.
About a week later, Fletcher received a text message from the provider, informing him that someone on their team tested positive for COVID-19. Fletcher felt fine. He was not experiencing any symptoms, but he quickly alerted Employee Occupational Health & Wellness, which reviewed his symptoms and told him to continue monitoring his condition.
Suddenly, after work several days later, Fletcher started feeling sick, prompting him to stay home. He reported his headache and fatigue to Employee Occupational Health & Wellness, which recommended the COVID-19 test and removed him from work. Employee Occupational Health & Wellness reviews symptoms all employees report before they come on-site to work as part of a specially developed daily symptom monitoring process and system at Duke.
"We have had hundreds and hundreds of people across Duke who have stepped up in unimaginable ways to help us successfully manage our way through a global pandemic, and the level of teamwork, collaboration and cooperation has just been phenomenal across the enterprise," said Kyle Cavanaugh, emergency coordinator and vice president for Administration.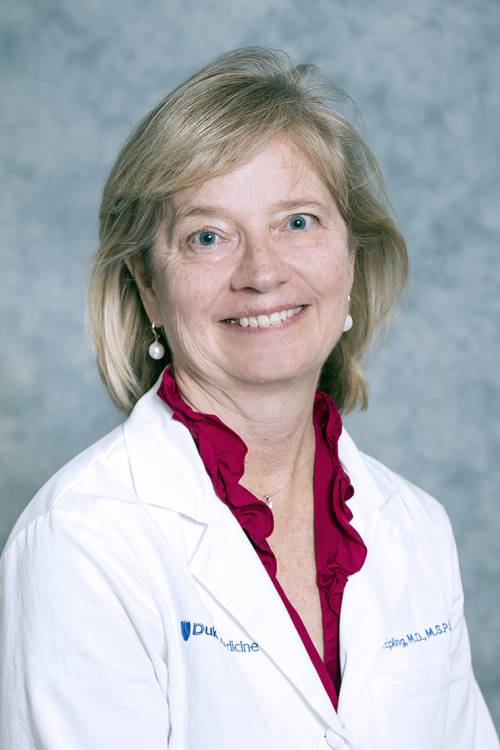 Dr. Carol Epling, director of Employee Occupational Health & Wellness, said the source of exposure for the great majority of positive COVID-19 cases among members of Duke's workforce is either unknown or from community exposure outside of work. Because of community spread, Epling asks employees to not grow tired of public health practices: wear a mask, maintain your physical distance and wash your hands.
"We just have to live this way until we have a vaccination, so that we can gain immunity and live our lives differently again," Epling said.
When an employee at Duke such as Fletcher tests positive for COVID-19, contact tracers - led by LIVE FOR LIFE, the team that usually manages employee wellness programs - start their detective work.
The 27-member LIVE FOR LIFE team and roughly 120 volunteers work two shifts covering 8 a.m. to 8 p.m., seven days a week, to help stop the spread of the virus. Their investigation generally begins with a call to the infected member of the workforce to gather as much information as possible.
"We need to find out your 14-day history and activities since your symptoms started. Where you've been, who you've been in contact with," said Julie Joyner, project coordinator for Duke Contact Tracing and LIVE FOR LIFE director. "We re-create your last two weeks."
A list of people in close contact with the ill employee is reviewed with the infection prevention team. Tracers reach out to those people, ask about symptoms, collect data and provide information about testing and daily symptom monitoring.
"You just have to be on your toes because you never know what's coming," Joyner said. "You may get a case that may have 90 people that need to be traced, or you may get cases with very few that need to be traced. Every case is unique and different."
Brandon Harper, a Duke grad and former Duke Football offensive guard, recently joined LIVE FOR LIFE as a health promotion manager. He's now running plays as a lead tracer. He said tracers collect as many details as they can about the 48 hours prior to an employee's illness onset. That's the highly infectious period along with each day the employee has had symptoms.
And while tracers gather clues, he said, they offer information about services, everything from how to get a thermometer to childcare and counseling.
"We really want to make sure that they know about that because it's tough," Harper said. "You get tested one day, test positive the next day, and you're out of work for a significant amount of time. It's just sudden."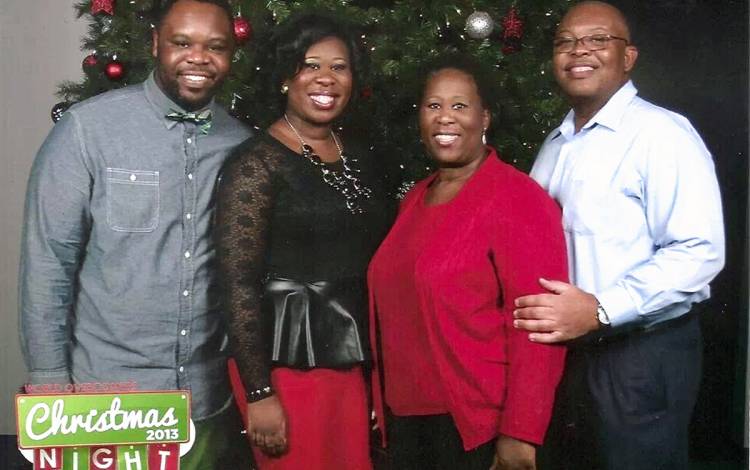 Finding a Lifeline
During the first five days of Fletcher's illness, chills and extreme fatigue kept him in bed 20 hours a day. He did not lose his sense of smell and taste and did not experience shortness of breath. His wife stayed in another room, as did his son. His daughter slept at a hotel. They all tested negative for COVID-19.
"The only difference between this and the flu is this seems like it was the flu on steroids," Fletcher said. "I was just completely drained of energy. All I literally could do was go to the bathroom, and just come back, and lay in the bed. I was just like a zombie."
When his 100-degree fever came on the third day of illness, Tylenol reduced it.
"I started getting a little nervous when I got that fever," Fletcher said. "I started going over in my mind, 'Okay, do I have my insurance? Does my wife know this, my kids know that?'"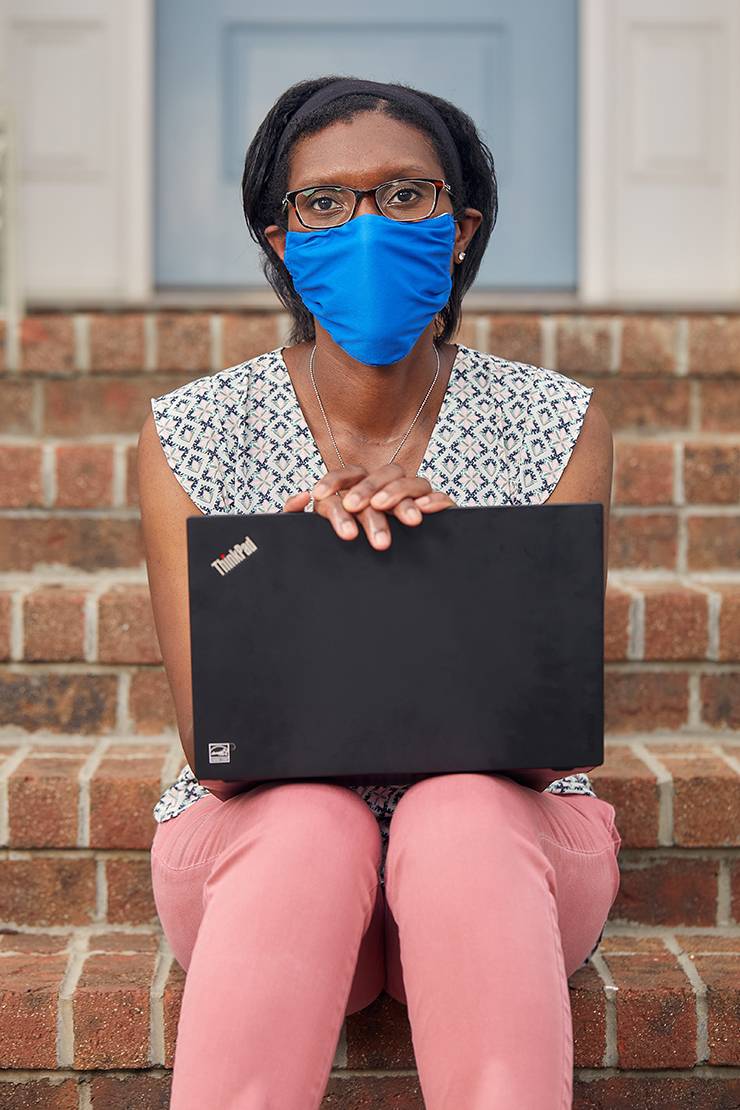 But every day, Fletcher's phone rang with a friendly voice on the line.
"Hey, it's me," said Tonya Howell, the neonatal nurse practitioner who typically works in Duke's intensive care unit on the fifth floor of Duke University Hospital.
Howell was redeployed to the contact tracing effort in June to help support employees like Fletcher with COVID-19. One of at least eight case managers, Howell is a nurse practitioner, reviewing respiratory and gastrointestinal symptoms, asking whether the county health department has been in touch, and striving to be a friend, too.
She and Fletcher talked about kids, their yards and cracked jokes.
"People are isolated. COVID can be hard for people. It's an emotional time," Howell said. "I'm one of the main people that they get to talk to, so I want to know how you're doing. I want to hear about life."
Even after Fletcher and other employees under Howell's care recover, they call her.
"They call to say hello and ask me how I'm doing," Howell said. "I say, 'that's great to hear you asking me how I'm doing. I asked you that every day for two weeks.'"
Shelby Hill-McCray, a senior occupational health nurse in Employee Occupational Health & Wellness, said the department has relied on health care workers from across Duke in their response to keep employees healthy or help them recover.
"We've had so many people coming in as redeployed employees, and they have just all been wonderful," said Hill-McCray, who has worked at Duke more than 40 years. "We've had doctors and nurses and just a whole host of people come who have really been tremendous, helping us try to manage this situation."
Fletcher, who checks in patients for blood tests, was out of work for at least 14 days. His appetite was cut in half, and he lost 12 pounds but reports no lingering effects from COVID-19. Covered by Duke Select, one of Duke's employee medical plans, he still followed up with his doctor.
On Aug. 4, Fletcher celebrated his 62nd birthday. His wife, Meta, fixed him chicken pot pie and picked up strawberry cake from a favorite restaurant. He's resumed a relaxing pastime, mowing his and his neighbors' lawns.
"I like being outside and being one with nature," Fletcher said. "I like helping people too."
---
Share Your Story
How has COVID-19 affected you at work or home? Has your school, department or unit accomplished something special during these trying times? Send Working@Duke an email with your idea, story or shout-out: working@duke.edu.