Staying Close to Students Despite Distance
Staff find new opportunities for student engagement during COVID-19
Duke senior Weyman Cohen is in the thick of one college's most stressful times. His planned graduation in May is coming fast and the political science major is trying to chart his post-Duke path. 
With the COVID-19 pandemic drastically altering college life and the job-hunting process, Cohen realized he could use some help. One resource is the Career Center, which provides programs and individual counseling sessions for students looking for opportunities outside of Duke.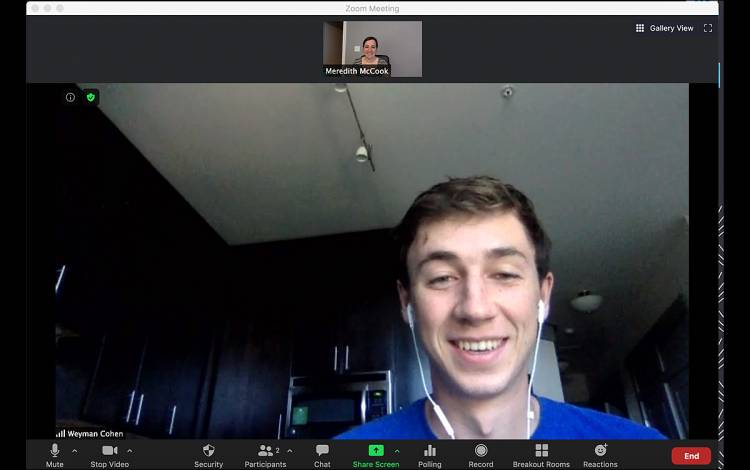 "This is exactly what the Career Center is for, just dealing with this pressure," Cohen said. "The best part about the Career Center is that you can build a relationship by talking with a person consistently about what you're trying to do after Duke. It's really helpful."
Since June, Cohen has consulted with Meredith McCook, assistant director of the Duke Career Center about landing a position in the marketing field. Like many things during COVID-19, these conversations, which used to be face-to-face, now take place on Zoom.
McCook, like many other Duke employees, has had to adjust the way she works in order to stay close with students in a time of social distancing.
"We are still going at 100 percent," said McCook, who helped students in her Smith Warehouse office before the outbreak. "Don't think our doors are closed. We're just open virtually."
Find out how physical distance hasn't kept some Duke employees from connecting with students.
Staying the Course
Joshua Salaam, director and chaplain of Duke's Center for Muslim Life, knows that the spiritual and community-oriented events that dot the center's schedule help Muslim students feel rooted at Duke.
When the pandemic pushed Duke students away from campus and left only a portion of them returning this fall, Salaam knew that, for Duke's now partially scattered Muslim community, the events that built those connections are as vital as ever.
Since the spring, these events have taken place online.
Using Zoom, the center hosts Qur'an readings each Tuesday, a traditional Jumu'ah prayer service on Friday and regular events such as the Black Muslim Talk Space on the third Thursday of every month. The center also continues offering periodic training sessions for Duke community members on topics such as Islamophobia and the history of Islam in America.
This summer, the center began a book club, which meets on Zoom each Wednesday and discusses works on topics relating to race and faith. 
"Since we weren't having our regular in-person activities, everything went online," said Salaam, who also meets with students one-on-one virtually. "I think it kept our sense of community alive."
Salaam said the number of participants at the virtual events isn't as consistent as the past in-person ones. But judging by the appreciative emails he's received from students and alumni about the virtual events in the spring and summer, he knows maintaining the center's regular flow of gatherings is serving the needs of the community its built.
"Even if we only help 10 students, these are all things I'm glad we kept," Salaam said.
Starting the Conversations
Jason Luck's goal for his Bass Connections team, which has studied the effects of head impact exposure in young football players for the past six years, is to get the rotating group of mostly undergraduate researchers comfortable with him, tight with each other and excited about the research.
In the past, the summer – when the team met with players, coaches and parents throughout the Triangle – is when the group's cohesiveness and curiosity are forged. But this year, with COVID-19 meaning the summer consisted of Zoom meetings and individual research exercises, Luck, a biomedical engineering research scientist with the Pratt School of Engineering, changed his game plan.
"I had to get inventive," Luck said.
Luck's research team, which operates out of the Injury Biomechanics Laboratory, is supported through the Bass Connections Brain & Society Theme led by the Duke Institute for Brain Science and uses eye-tracking data from high school and youth football players to learn about the effects of head impact exposure on the brain, spent the summer and early fall meeting on Zoom. In these meetings, Luck occasionally had the dozen or so team members break up into groups and complete challenges such as trivia contests with questions about himself or the team, or research scavenger hunts where more experienced group members teamed up with newer colleagues to find answers to project-related questions.
Luck also encouraged team members to take a look at other work in the concussion research field and develop discussion topics for meetings. The result was a summer filled with lively, rapport-building conversations about the work the team would soon be doing.
"I wanted them to be interested in whatever we were going to discuss," Luck said. "To be able to do that, they needed to create that conversation, they needed to light the fire."
Connecting Students with Careers
When COVID-19 forced the Duke Career Center to shift its meetings with students online, it wasn't unfamiliar territory as staff members often meet virtually with students studying abroad.
But what's made sessions during the pandemic different is that students are often dealing with more than career-related stress.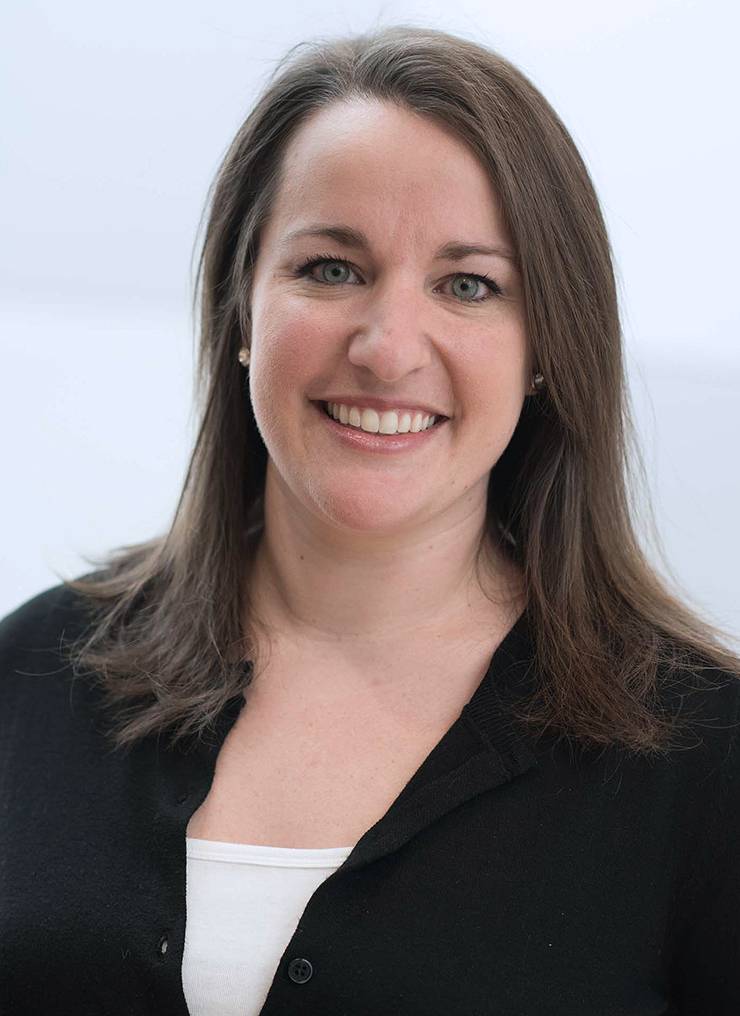 "There isn't a single appointment where I don't start out by asking how they're doing and handling everything that is currently going on in their lif," said McCook, the Duke Career Center assistant director.
For McCook and her colleagues, the technological hurdles have been somewhat easy to clear. Students are generally comfortable using Zoom and, with most steps of a job search unfolding online, virtual meetings are a natural fit.
The ease of transitioning to a virtual environment has allowed the Career Center staff to focus on meeting the emotional needs of students. McCook said she'll occasionally have advising sessions – which often last around 30 minutes – that don't touch on career issues at all.
"Sometimes we just talk about life," McCook said. "They will talk about the struggle to balance everything."
With the fall semester in full swing, McCook and her colleagues are as busy as ever. While they aren't meeting with students face-to-face, they're making sure the personal touch that defines their work remains, because they can't help students get where they want to go if they don't understand where they are now.
Help share the proactive and extensive work being done by all Duke community members during the COVID-19 outbreak. Send ideas, shout-outs and photographs through our story idea form or write working@duke.edu.