Zoom Carts Help Keep Semester Rolling
Duke OIT and Trinity Technology Services help bring the class experience to remote students
Earlier this fall, a student in a neuroscience course co-taught by Minna Ng had a COVID-19 scare. Potentially exposed to someone who had tested positive for the virus, the student – who did not contract it – took part in the class from their dorm room.
Ng said the student didn't miss a beat. They were able to participate in discussions and work in small groups with help from the "Zoom Cart" that now accompanies Ng to classes she teaches.
"All the students could see each other, and that student could see everyone from their room," said Ng, assistant professor of the practice of Psychology and Neuroscience. "It was great."
Ng has been able to roll with COVID-19 curveballs because of the Zoom Cart, one of 50  made this summer by Trinity Technology Services and Duke's Office of Information Technology.
Each cart features a 65-inch flatscreen television hooked up to an iPad and a computer, both of which run Zoom Room, an advanced form of the Zoom video conferencing program. A camera and microphone system completes the ensemble to support both recording and real-time participation through high quality audio and video.
For people in the classroom, the display can show the faces of the remote students and slides from the instructor. Those participating remotely can see classmates and the instructor. If the instructor is teaching remotely, they can have their lecture and any information appear on the screen.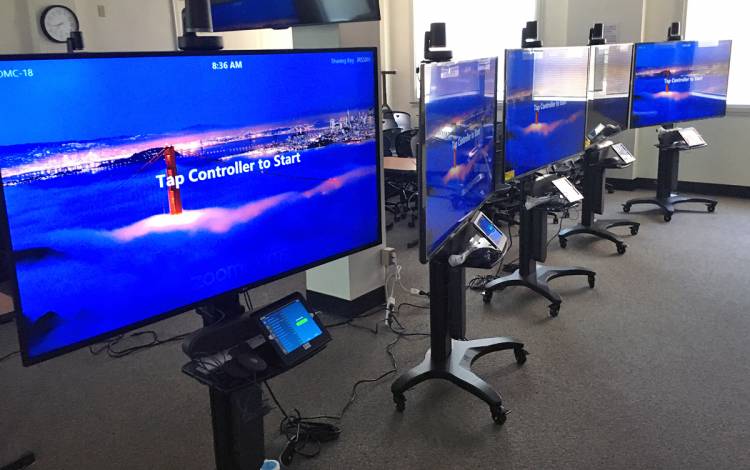 "It's incredibly versatile with the ways you can set it up, yet its simplistic enough that you can get it to work without too many hiccups," said Richard Mitchell, a digital media engineer with Duke's Office of Information Technology (OIT). "It's easy to think it's just a display and a camera and a mic, but that's what a lot of our classroom systems are. So it's like we deployed 50 additional rooms on campus that just happen to be on wheels."
Mitchell and Paul Zylowski, manager for IT for Trinity Technology Services, were at the heart of the effort to create the carts.
The work began this summer when Duke began looking into what it would take to conduct a fall semester with in-person and online classes. The challenge was to come up with a tool that would be flexible enough to work in a variety of settings, relatively low-cost, and made of components that could be repurposed once the pandemic ends.
The pair had already collaborated on designing systems to outfit conference rooms for video meetings. But with COVID-19 creating a need for flexibility, mounting the same video conferencing technology onto a portable base seemed like the logical solution.    
"We basically put our conference room system on a cart," Mitchell said. "It's worked wonderfully."
After the decision was made to bring a fleet of the carts to campus for the fall, Zylowski and his team of six co-workers got to work assembling 50 carts over a few days in their Trent Hall workspace. 
Since then, the carts have been used by Trinity College of Arts & Sciences, the Duke Law School and the Fuqua School of Business. The Pratt School of Engineering used the design to build another 10.
"There are no secrets with this, so when people asked how we were building this, we sent them the punch list with all of the parts so if they wanted to build their own, they could," Mitchell said.
Trinity Technology Services handles the reservation and transport processes of the carts. It can also monitor the performance and make online fixes to the carts remotely, saving technicians from making needless trips into classroom spaces.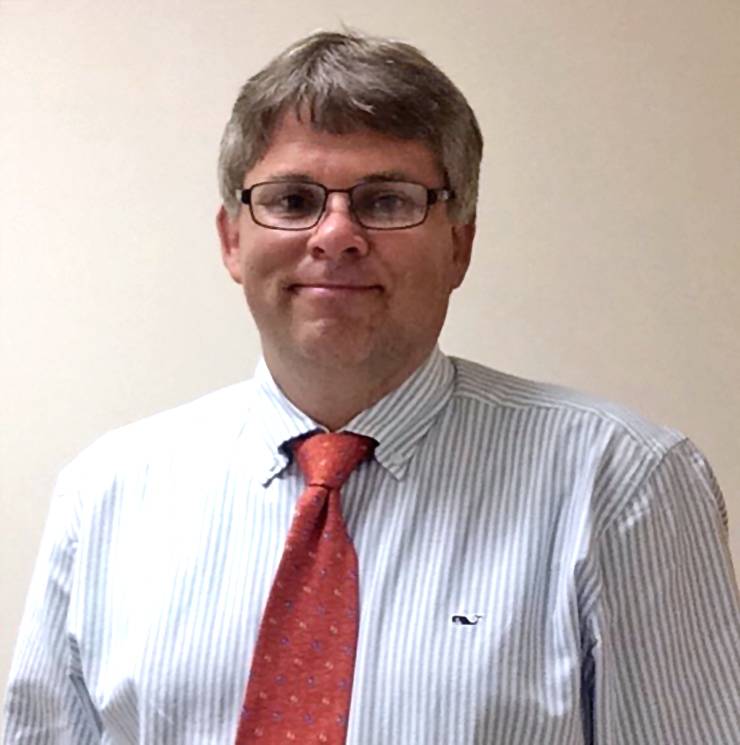 With all 50 carts in heavy rotation by faculty members who request them, the work has paid off. 
"These carts may change the way that we build classrooms and learning spaces in the future," Zylowski said. "Although it's a cart with wheels, we may see this as a new template moving forward as a way to have learning spaces that are as dynamic as the faculty and students that use them."
Ng uses Zoom carts for both of the Psychology and Neuroscience courses she's teaching this fall. For one of her courses, the Biological Bases of Behavior, she teaches groups of 30 students with 15 attending in person and 15 participating online. She said that would be very difficult to do without the Zoom Cart.
"I always have the cart there," Ng said. "I want the students to know what the class is like and see how everything is set up. … This is certainly one solution for what we're trying to do." 
Help share the proactive and extensive work being done by all Duke community members during the COVID-19 outbreak. Send ideas, shout-outs and photographs through our story idea form or write working@duke.edu.