Help Students One Word at a Time
Duke Reader Project is looking for Duke employees and alumni to help students with writing projects
Duke employees and alumni have a chance to share their expertise and help students with their writing through the Duke Reader Project. 
The Duke Reader Project is seeking Duke alumni, staff and faculty – called "readers" – to assist undergraduate students with assignments in writing courses for the fall and spring semesters. By participating, Duke alumni and employees use their knowledge to help students improve their communication and reasoning skills. 
"There is a tremendous amount of knowledge that employees and alumni have that they can share with students," said Gabriele Wurmitzer, project coordinator for the Thompson Writing Program, which runs the program. "Students get feedback on their papers, while readers have a chance to be part of the students' academic community. It's always delightful to see what Duke students are learning and how intelligent they are." 
Organizers are looking for employee and alumni volunteers who can use their expertise in writing grants, policy memos, opinion pieces, books, journal articles or other genres to help students make their writing more effective and engaging for the target audience. Volunteers do not copy edit students' work.  
To participate, readers commit to about five hours total and meet with a student virtually at least three times during a semester. 
At the start of each semester, Wurmitzer notifies readers of the upcoming courses and then works to pair each reader with a student whose assignment matches the volunteer's interest and skill set. 
Mitch Yelverton, senior research agreements manager for the Duke School of Medicine's Office of Research Contracts, became a reader this year. 
Yelverton, who graduated from Duke in 2005, recalled how much he enjoyed networking with alumni and employees while studying at Duke and wanted to be a similar resource to current students.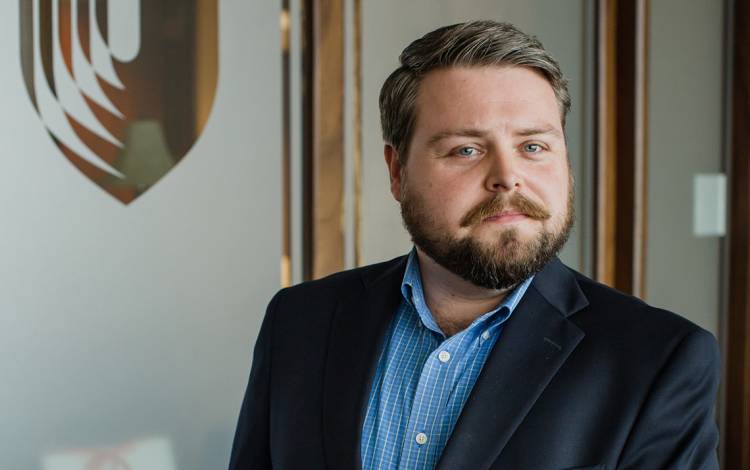 He used his comprehension of pharmaceutical and clinical trial regulations to review a student's comparative analysis of pharmaceutical regulations in North African countries. Yelverton recommended the student compare African regulations to those in the U.S. and Europe to show a difference between the regions. 
"I knew how to help them fact find and compare rules," Yelverton said. "It was a lot of fun to step back into the role of a student writing a paper. I got to be a resource for somebody who needed it."
Employees and alumni interested in becoming a reader can click here to fill out the online form.
Got something you would like for us to cover? Send ideas, shout-outs and photographs through our story idea form or write to use at working@duke.edu.