Tricks for Using Your Smartphone Efficiently
Increase productivity when using your devices with these tips
Siri, the virtual assistant on Apple's operating system, kept derailing Jen Hubbard.
When Hubbard opened her iPhone and swiped to access the search screen, Siri routinely made the Instagram or Facebook apps appear on her screen as suggested content.
"I'd open my phone to look up the weather forecast, and thirty minutes would go by of me scrolling through Instagram," said Hubbard, a web designer for Duke Web Services. "The search function should be helpful, but I found it working against me. It kept suggesting apps I didn't open my phone to use."
To fix the distraction, Hubbard turned off Siri suggestions, which reduced her screen time.
"It's a case of out of sight out of mind," Hubbard said.
According to a 2019 report by the Pew Research Center, 81 percent of Americans now own a smartphone – a nearly a 50 percent increase since 2011.
Smartphones are powerful tools that aid in productivity, focus and relaxation, but they can also be distracting, sucking away valuable time and attention. Discover how some Duke employees configure their devices to maximize efficiency.
Turn on the Screen Time

Apple's Screen Time report was eye-opening for Jen Hubbard because it showed her how much time she spent on social media.
The real-time function provides a detailed report, showing how much time you spend on apps, websites and other iPhone functions. You can also set limits for what you want to manage and receive a notification when you've reached your allotted time.
Hubbard said she spent nearly 90 minutes each day scrolling on Facebook and Instagram. She deleted the Facebook app from her phone and set a daily time limit of one hour for Instagram.
Screen Time sends Hubbard a push alert when she's five minutes from reaching her allotted screen time. While she can still access Instagram after an hour is up, the alert makes her more mindful of using the app.
"Tracking my screen time has helped reduce my mindless scrolling," Hubbard said. "Now, I try to pick up my phone only when I need it."
For Android devices, Google Play offers a number of free apps, including "Screen Time" that monitor screen time.
Limit automatic notifications

Michael Palko allows notifications on his phone for essentials: calls and texts from family, work email and Duke Athletics notifications. If he didn't limit notices, he would get alerts from about 45 other areas.
Palko, an informatics educator with Duke University Health System, turned off all other notifications to reduce distractions when he uses his device to take photos, respond to email or look up directions.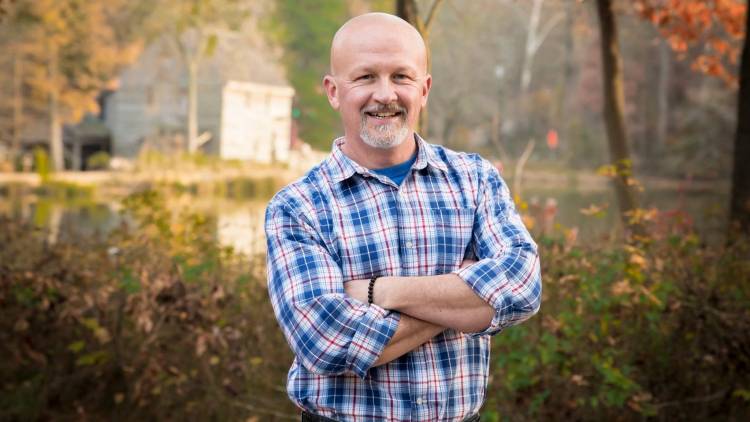 Palko turns his iPhone on "Do Not Disturb" mode, which silences calls, alerts and notifications, from 9 p.m. to 6 a.m. to allow some phone-free time overnight. The function can be programmed to notify a user of calls from certain people, which Palko uses for family members.
"I found myself clicking on a notification no matter how trivial it was," Palko said. "Reducing notifications allows me to focus on the task at hand when I pick up my phone."
"Do Not Disturb" is also available on Android devices. The mode can mute sound, stop vibrations and block visual disturbances.
Organize apps in folders

On Mary Greenway's iPhone are folders grouping her apps by function.
Greenway, executive assistant to Provost Sally Kornbluth, created folders for "Travel" that contain airline apps; "Productivity" contains Microsoft Word, PowerPoint and Adobe Acrobat; and "Finance" includes banking and credit card information.
"The folders make it easier to find what I'm looking for," Greenway said. "They give some balance to my life."
And if you're not finding value in an app, delete it.
Android users can also make folders. Learn more here.
Stay informed with Duke apps

Greenway uses several Duke apps to make work and life easier.
She has the DukeMobile app to find employees in the Duke Directory and keeps safety at her fingertips with LiveSafe.
The DukeMobile app is a collection of information, services and resources for the Duke community. The app features a map with easy-to-follow directions to campus locations, access to the Duke internal directory, the TransLoc real-time bus locator and more. It is available to download on Apple and Android devices at no charge.
"The DukeMobile app makes accessing information very convenient when I'm away from my computer," Greenway said.
Learn about other helpful Duke-related apps here.
Got a story idea or news to share? Share it with Working@Duke.