A Home Away from Home for Duke's Global Community
International House in Student Affairs offers remote support during the pandemic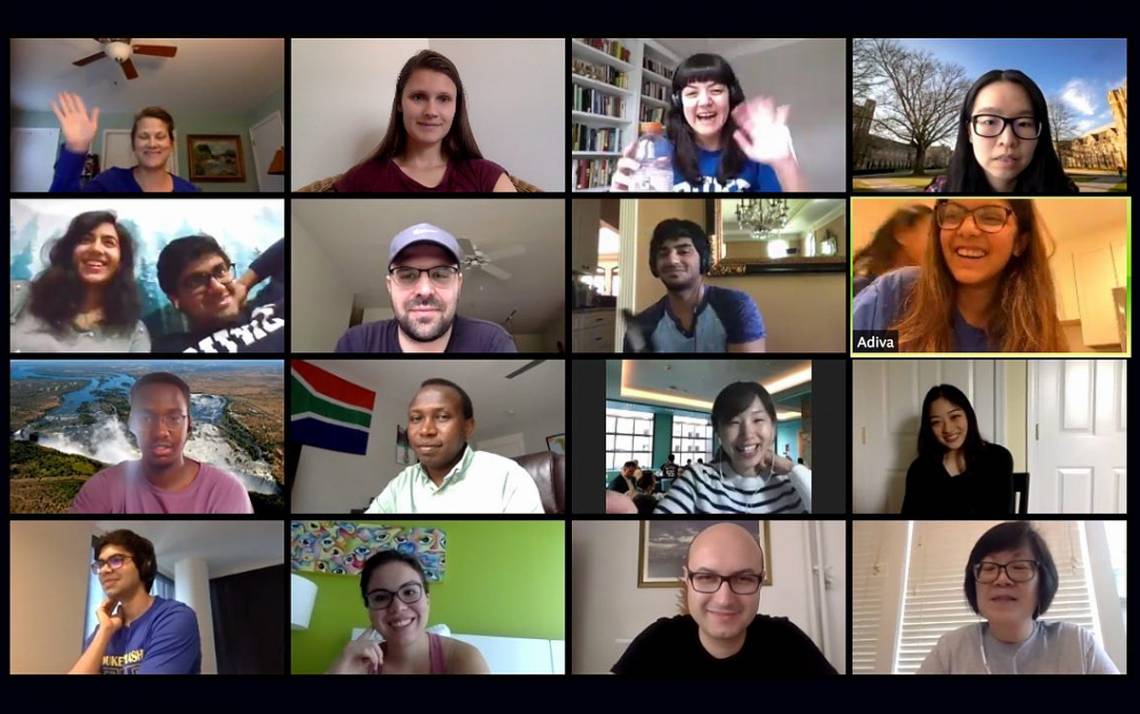 When Duke student Adela Guo's first flight home to Zhengzhou, China, was canceled in mid-May, she shook it off as bad luck.
She was safe at an aunt's house in Detroit and would try again in a few days. Three other flights were canceled in May and June to contain the spread of COVID-19. Guo finally made it to Zhengzhou, where she is currently isolating in a hotel, on July 7.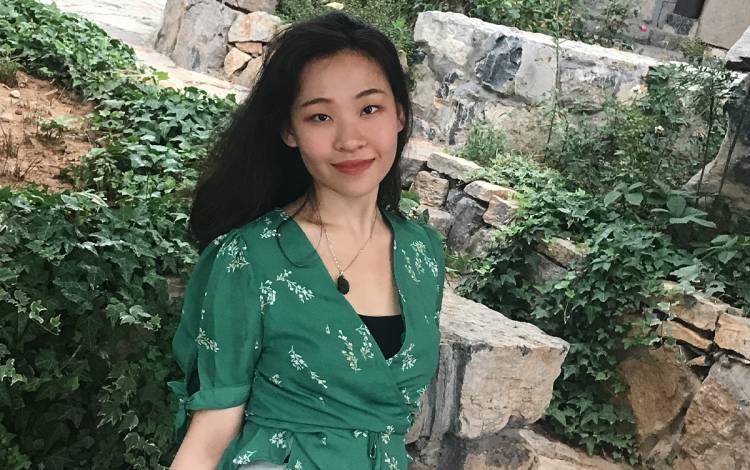 "It was very frustrating and difficult to try to get home," said Guo, a rising sophomore at Duke. "I've had to lean on my support system to help me through this, reach out to people who understand what it's like to be an international student away from their family."
Guo's pillars of support are Esra Uzun Mason, associate director of Duke's International House, and the rest of the staff at the International House. Mason, a former international student from Istanbul who graduated from East Carolina University, checks in with Guo over Zoom video conference every other week.
"I can personally relate to the experiences of our students who travel from many different places to be at Duke," Mason said. "I know what it's like to be away from family and feel untethered to where I'm living."
While most International House programs and services are canceled due to the pandemic, the unit in Student Affairs has provided virtual advising, advocacy and programming to Duke's roughly 4,800 international graduate and undergraduate students. Staff members have organized online support programs, including office hours, meditations, virtual brunches and conversations with different offices around campus.
Lisa Giragosian, director of the International House, said the goal of the remote programming is to support all international students – whether they had to stay in Durham or were able to return home during the crisis. About 200 international students are living on campus.
"Students are missing their families, their friends, their old way of life," Giragosian said. "We're doing our best to provide them some comfort and to check in on their mental and emotional health."
One way Duke's global community has stayed in touch is through the weekly International Conversation Café. During the café, which typically takes a hiatus over the summer, students, employees and families discuss local and international cultures during relaxed conversation.
Rene Caputo, instructor and ESL specialist for Duke's Thompson Writing Program, has hosted the café for 12 years. About 68 people in total have attended the café since the program transitioned in March from in-person gatherings to video conference.
"I wanted to continue it to help people feel connected," Caputo said. "A lot of our international community members don't have family here. They can feel isolated, even before COVID-19 was a factor. This is a space for them to connect with people who understand what they're going through."
Mingxiang Dai has participated in the International Conversation Café since arriving at Duke in August of 2019 to pursue a Master of Science in Electrical and Computer Engineering. He chose to stay in Durham when COVID-19 broke out instead of returning home to Tianjin, China. He worried it would be difficult to find a flight back to the U.S.
Dai misses being around other Chinese people and his parents, whom he has not seen since December. The family communicates by text and video on "WeChat," a messaging app, a few times each week. They update each other on their health, and Dai talks about his studies. He sends photos of walks around Duke's quiet campus and downtown Durham.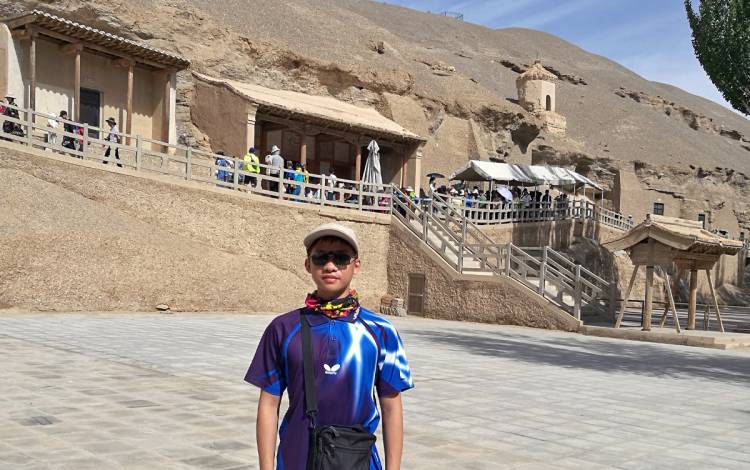 "The worst part is I don't know when I'll see my family again," Dai said. "It certainly helps that there is so much technology to keep us in touch, but there are still lonely days."
Dai has attended two virtual cafes so far. During the video calls, he's chatted with Caputo and other participants about his walks through campus and the difference in the U.S. and China's education system.
"A university having this sort of activity makes a difference," Dai said. "It makes you feel like you have a home and family because you're opening up with people who are experiencing the same thing as you. Duke does its best to help our studying and our lives."
Rising sophomore Riddhi Ranjithkumar was unable to return to her family in Chennai, India for four months. Ranjithkumar, a U.S. citizen, is now in self-quarantine in a hotel in Chennai, India, after arriving in early July. She'll return to campus in August.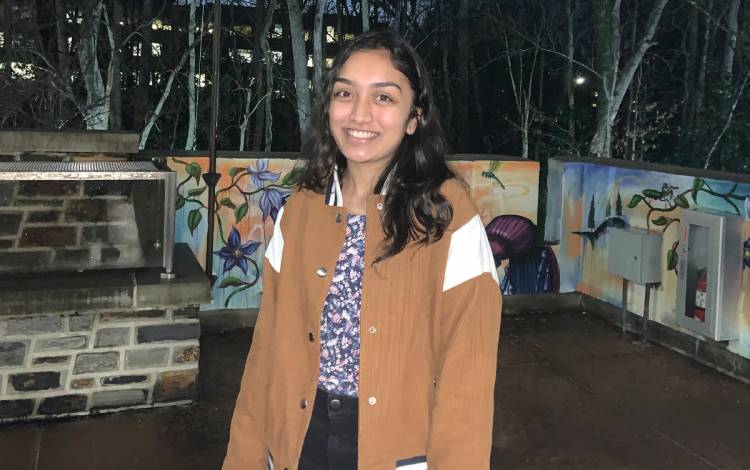 Through all the change, one calming, constant for her is the conversations with Uzun Mason, the associate director of International House.
"We don't know what's happening, but Esra at least understands what we're going through," Ranjithkumar said. "It's been tremendous to have someone providing some emotional reassurance that we're going to get through this."
Help share the proactive and extensive work being done by all Duke community members during the COVID-19 outbreak. Send ideas, shout-outs and photographs here or write working@duke.edu.