Meeting the Needs of Elder Care During COVID-19
Duke Dementia Family Support Program remains a valuable resource for employees with aging parents
Until a few months ago, Sheila Walls had a routine for looking after her 85-year old mother, Virginia.
Every evening, Walls, a special assistant for clinical programs in the Duke Department of Orthopaedic Surgery, would stop by to check on Virginia, who lives by herself in Durham and has moderate stage dementia.
Since stay-at-home orders from COVID-19 went into effect, Walls has worked from her Alamance County home and visits with her mother are less frequent. She checks in using video calls, but the new arrangement has cranked up the stress Walls faces as her mother's primary caregiver.
But every two weeks, Walls can count on the outlet she's found with a support group of daughters with aging parents organized by the Duke Dementia Family Support Program, which also offers Duke employees and their family members one-on-one help through phone calls or video conferences to craft a personalized plan to care for loved ones, with or without dementia, at no charge.
"I can't tell you how much it has helped," Walls said. "It has been a complete blessing and helps me know I'm not walking this difficult road alone."
The Duke Dementia Family Support Program, which is funded in part by the North Carolina Department of Health and Human Services' Division of Aging and Adult Services, provides guidance, empathy and help with resources for people concerned about people living with all stages and types of dementia.
With the arrival of COVID-19 making it harder for caregivers to find in-home assistance, social interactions or visit loved ones in long-term care facilities, the program has changed formats of existing services and created new programming.
Since the COVID-19 crisis began, the program's seven support groups shifted to more frequent meetings through the Zoom video-conferencing platform.
Duke employees and their family members, who received free face-to-face consultations with the Duke Dementia Family Support Program before the social distancing orders, can still get one-on-one help. In the first two months after stay at home orders went into effect, 17 Duke employees sought individual consultations with the program.
"People are still dealing with day-to-day problems and they're amplified by social isolation," said Duke Family Support Program Director Bobbi Matchar. "We wanted to find a way to respond."
Sara Ward, whose husband Mark works for Duke Clinical Research Institute, consulted Matchar for advice about her mother, who suffers from Alzheimer's disease and lives in a memory care facility in Delaware.
"I don't know that you can put a value on this resource," Ward said. "There are so many important decisions around care, it's nice to be able to call upon their depth of knowledge and compassionate advice."
Cathy Santos, assistant director of human resources for the Fuqua School of Business, got advice in March on how to look after her 84-year old father, who does not have dementia but lives with his wife in Clinton. Santos said the Duke Dementia Family Support Program helped her realize her approach of regular phone check-ins and periodic in-person visits was effective.
"In these times of uncertainty, you can't put a price on the fact that there are these skilled caring people at Duke who can help employees through these things," she said.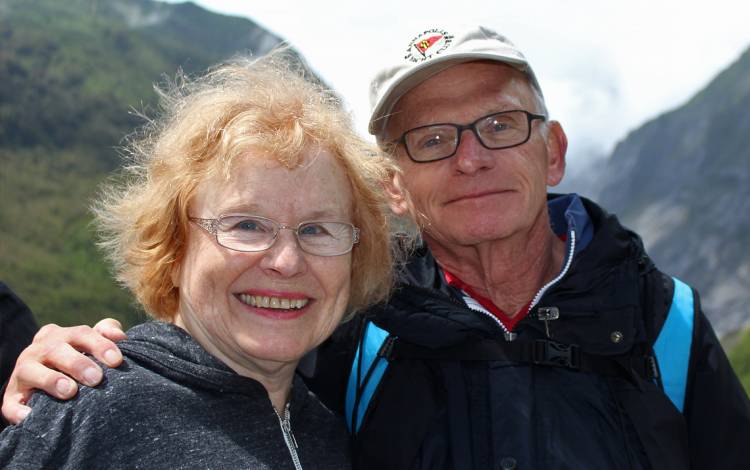 The Duke Dementia Family Support Program has also created new programming for caregivers during the current climate. 
"Caregiver Connections" is a series of webinars where experts offer advice for people who are caring for a loved one with dementia. "Let's Get Together!" is an hour-long interactive meeting for people living with memory loss. Each program has a theme and participants are encouraged to share their stories. There's also "Come Sing With Us!" which allows people with dementia to enjoy and create music together via Facebook Live. Learn how to take advantage of these programs in the Duke Dementia Family Support Program's most recent e-newsletter.
The Duke Dementia Family Support Program can also connect people with similar virtual gatherings organized by community groups.
Gerald Lazarus, a retired Professor of Dermatology at the Duke School of Medicine, whose wife suffers from dementia, sought help from the Duke Family Support Program's individual consultations and support groups prior to the COVID-19 crisis. In the past few months, he's also joined his wife in enjoying some of the online engagement opportunities.
"They're a miracle," Lazarus said of the Duke Dementia Family Support Program. "Their classes are fantastic, and more than that, they provide an environment where people care about you. Nobody realizes what they're getting into with dementia, and this program makes such a difference in my ability to cope."
Help share the proactive and extensive work being done by all Duke community members during the COVID-19 outbreak. Send ideas, shout-outs and photographs here or write working@duke.edu.