Fun Things to Do (at a Distance) This Summer
Listen to live music, explore the outdoors and view a virtual film festival
With in-person campus events postponed or canceled through the end of June, many Duke departments, schools and units are providing free virtual programming to keep you entertained at home. Here's how you can connect online with some Duke-sponsored fun.
Music in Your Gardens

The summer concert series hosted by Duke Performances is moving online.
"Music in the Gardens," normally held at Sarah P. Duke Gardens, has been named "Music in Your Gardens," an eight-week digital concert series. At 7 p.m. each Wednesday from July 1 to August 19, Duke Performances will publish a pre-recorded concert on its YouTube page.
"As a team, we felt that 'Music in the Gardens' is such a beloved tradition in the summer that we wanted to offer something in its place even if we can't attend physically," said Eric Oberstein, interim director of Duke Performances. "Hopefully, the concerts can help people celebrate the summer and get through this difficult time."
The first performer for "Music in Your Gardens" will be Durham folk band Hiss Golden Messenger on July 1.
Find the full "Music in Your Gardens" line-up here.
Watch "Movies by Movers"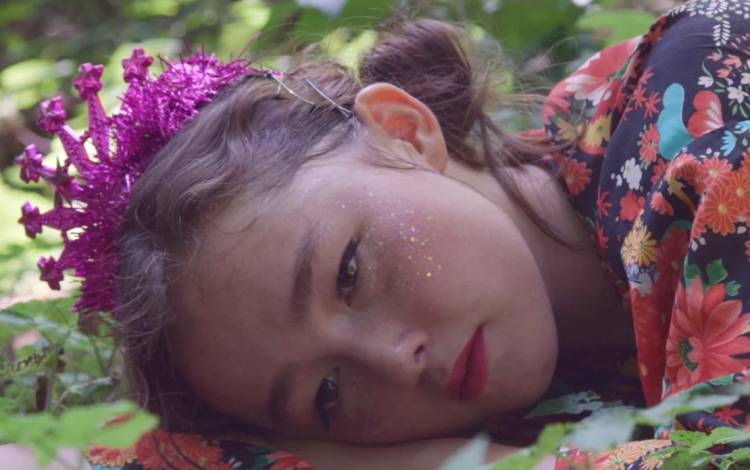 Celebrate movement on film with the American Dance Festival's "Movies by Movers" online movie festival from June 15 to July 26.
The dance film festival showcases movies made by students, emerging artists and professionals that highlight dance and movement. Normally held at the Nasher Museum of Art, the American Dance Festival will screen this year's films online. Each Monday, a group of films will appear online and be available through the following Sunday.
As part of the series, from 2 to 3 p.m. every Sunday through July 26, there will be a discussion with creators behind the previous week's films. Links to the discussion will be posted here.
"Putting the festival online will give people a chance to experience the richness of movement specifically for the screen," said Jodee Nimerichter, executive director of the American Dance Festival. "I hope the films change people's perceptions of what dance can be."
The first film on June 15 is "Between the Lines," a film by about an individual who finds herself in isolation and searches for an exit.
Find more about "Movies by Movers" here.
Sketch from home

Join an informal sketching workshop with the Nasher Museum of Art on June 20.
Beginning at 10:15 a.m., Durham artist William Paul Thomas will lead participants through a sketching lesson on the Nasher Museum's Instagram page. Get ready by gathering scrap materials like colored paper and newspaper, plus watercolors, crayons or a pen and pencil for the workshop.
More information here.
Learn about the creative process

The Duke Arts programs DukeCreate and DEMAN – Duke Entertainment, Media and Arts Network – are combining for a summer workshop series.
Alumni in creative careers will take participants behind the scenes for an inside look at their creative process, share deep dives on projects and answer questions for free over Zoom.
Workshops begin on June 18 with Duke alumna Nicole Schlegel, marketing director for Universal Pictures. Schlegel and her Universal Pictures colleagues will explain their marketing campaign for "Trolls World Tour." RSVP here.
Duke Arts will list events in the series, as they are confirmed, here.
Get gardening tips

Tune in to Sarah P. Duke Gardens' digital programs to learn about plants native to North Carolina, ask horticulturists questions and enjoy family-friendly activities.
Jan Little, director of education and public programs at Duke Gardens, hosts a free weekly series over Zoom at 10 a.m. every Saturday called "Seasonal Celebrities: landscape plants for North Carolina gardens." Little talks about plants that will thrive in your garden during each session. On June 20, she'll discuss blooming shrubs and native carnivorous plants. Register here for the sessions.
In addition to the "Seasonal Celebrities" program, "Walk on the Wild Side" takes place at 11 a.m. on the first Thursday of every month indefinitely. Curator Annabel Renwick and horticulturist Maegan Luckett, both of the Blomquist Garden of Native Plants, discuss historical and cultural uses of plants.
The next session is July 2 when Renwick will discuss conservation in the Blomquist Garden. See here closer to the date for how to tune in.
Find a full list of Duke Gardens' virtual summer programming here.
Workout with Duke Rec & PE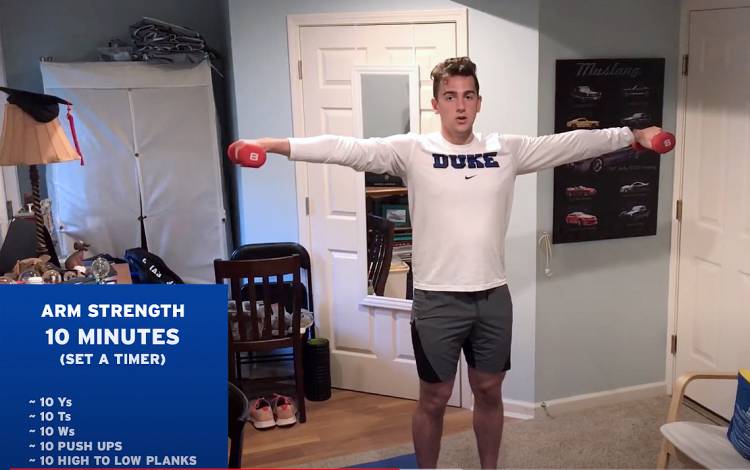 Choose a workout that fits your needs with Duke Recreation & Physical Education's extensive selection of at-home workouts.
Every week, staff post the schedule of free Zoom fitness classes on Duke Rec & PE's website and Facebook page. You can also browse a collection of nearly 50 workout routines and at-home tips anytime, anywhere on Duke Rec & PE's YouTube page.
"If our live classes, workouts and wellness tips, can brighten your day even a little bit, we consider it a success," said Lisa Jindra, coordinator of fitness and wellness.
See all of Duke Rec & PE's virtual resources here.
Help share the proactive and extensive work being done by all Duke community members during the COVID-19 outbreak. Send ideas, shout-outs and photographs here or write working@duke.edu.