Embracing Something New During Uncertain Times
From work skills to hobbies and home projects, Duke employees share what they've learned during the pandemic
When the COVID-19 crisis began to reshape life at Duke, Chantia Massey found herself facing a new challenge.
During normal times, Massey, an administrative assistant in human resources at Duke Regional Hospital, handles finances and other responsibilities. But now, Massey is part of a staffing command center at Duke Regional, where she builds schedules, tracks redeployed employees and ensures there are employees ready to meet personnel needs.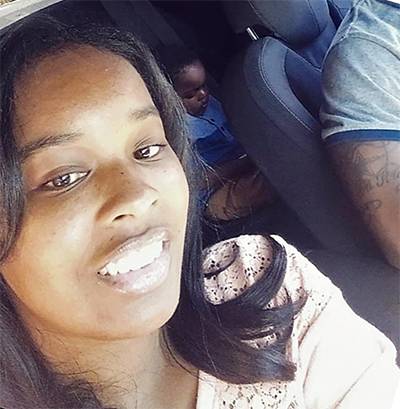 To do this, Massey participated in a webinar and quickly learned DukeShift, a system to manage work schedules, document training and find and alleviate staffing needs.
"I had to learn how to put the shifts in, the times, the codes, the job descriptions and do it for a whole month," said Massey, who had no previous experience in the system. "It was really challenging at first, but it's been a great experience for me. This is a way I can help the rest of the hospital."
Whether a work challenge or exploring interests, people across the Duke workforce have found new ways to grow during the upheaval brought on by COVID-19. For some, it's a way to ease the stress and anxiety during a difficult time. For others, like Massey, this time led to additional professional skills.
"It's important to identify what areas you can work on during this time," said Keisha Williams, assistant vice president of Duke's Learning & Organization Development. "This focus can serve as a welcome distraction from your current state, and it can also give you a focused goal to stretch and grow towards during this time."
Meet a few of Duke colleagues who have used the past several weeks to learn new skills.
Keeping Her Hands Busy
Jane Black knew the hulking bookcase in her home was badly in need of a refresh.
While she spends most of the time in Durham, where she's worked as the director of communications and marketing for Duke Obstetrics & Gynecology since 2017, she has a home in Florida that she shared with her late husband, Alan.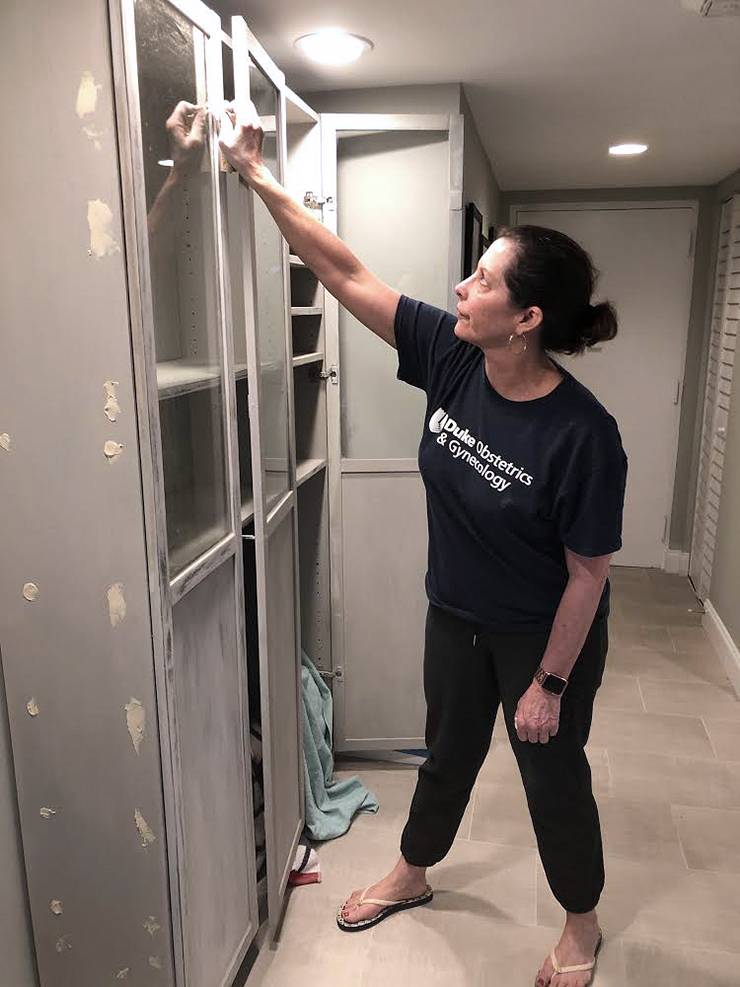 Recently, she's been working remotely from Florida to look after nearby family members. That's also where she took on the challenge of turning the old, dark bookcase into something that suits her eye.
Black got help from her niece, who applied a layer of chalk paint to the book case. But Black then spent the next two weekends sanding down the wood until it was perfectly smooth, and applying a dark wax finish for a rich worn patina.
"With all that's going on, this was a great project to lose myself in," Black said. "It took a while. But I needed something to get rid of my stir-craziness, and it was also a form of exercise because it took quite a bit of elbow grease."
Black said she used to do small projects with her husband, who was a contractor. But nothing she'd done approached her bookcase refinishing project.
"It provided a little closure to do something I'd been meaning to get to," Black said. "Now I can walk by it and feel pride that I was able to accomplish something."
Expanding a Skillset
The first few weeks of the COVID-19 crisis were especially busy for Denny Freeland, an IT analyst with Duke Biology. After helping faculty members with the technical side of moving their classes online, he served as one of the point people for a wave of questions about Zoom, Virtual Private Networks and other online tools.
"We were super busy until recently, and then things went back to normal," Freeland said. "So when that happened, I decided there were a lot of things I wanted to learn that I hadn't had a chance to do."
Now working from home, Freeland has been able to tackle one of the major goals he and his supervisors discussed. He's become a certified expert in the computer operating system Linux.
Freeland is about halfway through a 40-hour program on Linux provided by LinkedIn Learning. Formerly Lynda.com, LinkedIn Learning is an online instruction tool provided at no charge to Duke students, staff and faculty by Duke's Office of Information Technology (OIT). It covers subjects ranging from photography to project management.
"It's a unique situation for everybody," Freeland said. "Everything changed basically overnight. But at the same time, it's a great opportunity to better yourself and to learn how to do what we do with excellence. There's always a learning opportunity somewhere."
Working Together
When Amanda Solliday moved into her Raleigh home last year, the two raised beds in the yard were filled with dirt, weeds and potential.
In mid-March, when the threat of COVID-19 began upending life at Duke and elsewhere, Solliday, the director of communications for the Duke Office of Global Affairs, decided the time was right to bring life to the dormant garden.
Using plants and supplies at Logan's Garden Shop in Raleigh, Solliday worked in the garden alongside her 5-year old daughter Caroline, filling the beds with kale, garlic, butternut squash, carrots, parsnips, snap peas, black-eyed peas and strawberries.
"Those first few days felt so dramatic, so this was pretty grounding," Solliday said. "I felt like I needed to build something to feel productive and hopeful."
And as the two have tended the garden for the past two months, it's become an enjoyable way to bond.
"Right now, it's really good to have something to check regularly each day," said Solliday, who has a degree in plant biology and grew up on her family's Illinois farm. "For me, it helps to have something early in the morning that Caroline and I can go out and observe together. I know we both like watching the plants grow. It's a good way to talk about something that's concrete."
Share your new skills, hobbies and activities in our Facebook story:
Help share the proactive and extensive work being done by all Duke community members during the COVID-19 outbreak. Send ideas, shout-outs and photographs here or write us at working@duke.edu.