Find A Commute Buddy
"Share the Ride NC" helps commuters find carpool and vanpool opportunities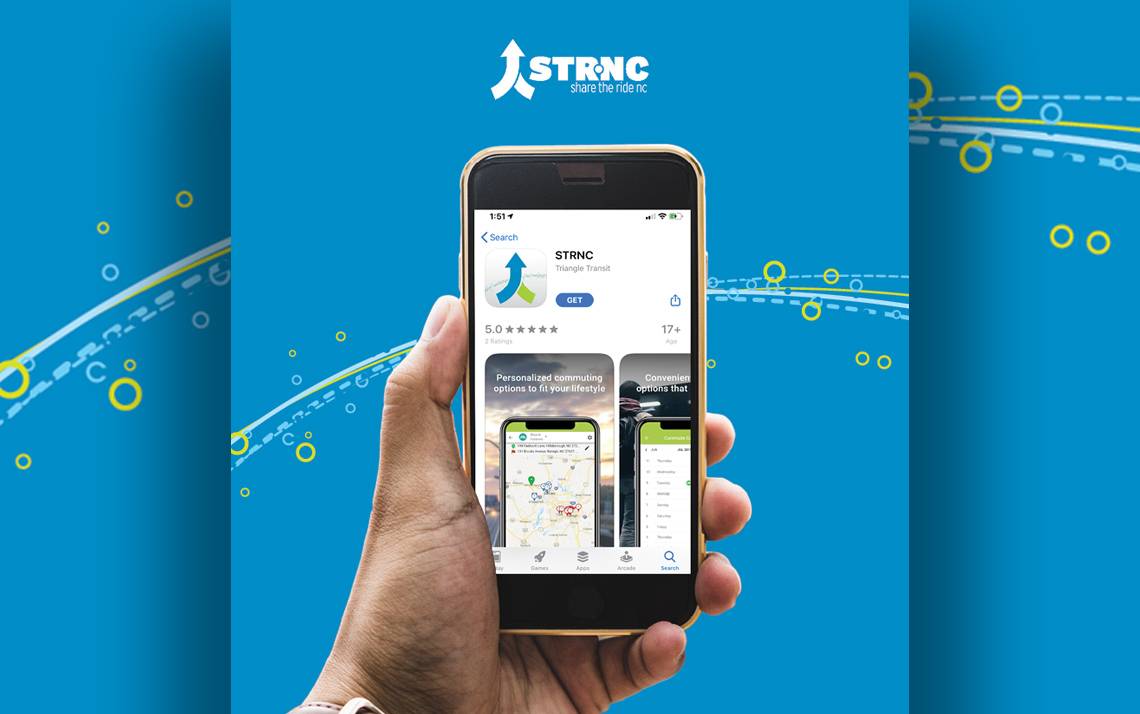 Find carpool buddies, create a vanpool and earn rewards by using "Share the Ride NC," a free statewide website and mobile app.
Share the Ride NC, which partnered with GoTriangle, allows users to input home, work or school addresses to securely locate commute partners. To find a match, you provide your schedule, preferred commute option and travel method.
"Share the Ride NC opens up the possibilities of finding someone to commute with beyond your network of friends and coworkers," said Tyler Dewey, a full-time bike commuter and alternative transportation lead for Duke. "It's an entirely customizable experience that allows you to commute how you want while still saving money and reducing your carbon footprint."
The free Share the Ride NC app is available on Apple and Google Play stores.
Steph Bryant, a clinical dietician for Duke on Roxboro Street, began using the Share the Ride NC website in 2017 after learning about it from a coworker. She joined Share the Ride NC and logged her bus and bike journey to work each day on the online calendar. Bryant initially used the website to record her commute but switched to the app to document her bus travel.
Bryant began an alternative commute in 2017 to save money on parking and become a one-car household with her husband. She rides a bus on GoTriangle's 405 route from her home in Carrboro to the VA Hospital at Fulton Street. She then bikes four miles to her office in the Duke Health Center on Roxboro Street.
By tracking her commutes with the Share the Ride NC app, Bryant is eligible for weekly gift card lotteries. She's won cards to Weaver Street Market, Gonza Tacos y Tequila and Guglhupf Bakery, Cafe & Biergarten.
"Because I don't spend anything on car payments or gas, it feels like I'm earning money on my commute," Bryant said. "The rewards are a bonus for the money I'm saving and my reduced carbon footprint."
Learn more about "Share the Ride NC" on GoTriangle's website.